Online solo strings intensive (osSI)
Summer Intensive with World-Renowned Teachers
Panel discussions with conservatory teachers
Seven exciting masterclasses
You don't have to choose between working/saving money and attending a festival.
Get ahead of the game by studying with some of the greatest teachers around while enjoying flexibility at home.
OSSI is perfect for you if you:
…want to study with a renowned teacher.
Our faculty is incredible, with not just most of the top professors from conservatories and universities around the country, but also with some incredible soloists that don't typically take on students.
Some studios are even split, so you can have a lesson with each teacher.
…want to stay motivated between the end of school and the beginning of an in-person festival.
Sometimes being home isn't inspiring. Sometimes it helps to have guidance from a teacher or to hear your peers perform so you get that little kick to keep you practicing. If you're going to an in-person festival, receiving feedback on material prior to arriving is helpful too.
And having a different perspective from a different teacher can give you new ideas for old pieces.
…want to work or gig while still learning and staying in shape.
If you choose to go to an in-person festival, you won't be able to have a summer job. Attending OSSI is a great option because you'll be able to work and also have those lessons to keep you practicing and give you a goal. You'll have flexibility with when your lesson is to fit around your work schedule.
Although we encourage you to make sure you have enough time to practice if you're working, you know best! You'll get out of the program what you put in. Try to absorb as much as possible!
…don't want to travel to receive quality instruction.
Traveling is expensive. And maybe even more so now than last year! Many OSSI students live on the other side of the world and yet are able to take lessons with incredible American professors because they don't have to travel.
…are interested in learning from and talking to successful musicians.
With our new daily discussion panels, we'll be bringing in both faculty members and special guests to talk and answer your questions on careers and music. Whatever you've wondered about how to get into college or how to make money as an artist will get answered during these panels!
We're also bringing in guests who are recent graduates that have found lots of success and their stories will be very inspiring.
…can't (or don't want to) spend a lot of money on a long festival.
It is understandable that a lot of longer festivals are out of financial reach of many students. OSSI is a wonderful way to study with those same professors for a significantly smaller cost and get the same instruction.
Join us for ten inspiring days full of learning and growth.
Guest artists will be giving masterclasses, and sitting on a discussion panel. See schedule for more details.
Applications open February 17, 2023, and close April 10, 2023 (extended deadline).
Masterclasses
Hear from some of the more incredible artists around – you might even get the chance to play for one of them! Faculty members will recommend students for each class based on application materials.
More Info
Our past masterclass artists have included: Brannon Cho, Tessa Lark, Carol Rodland, Jeffrey Irvine, Ani Kavafian, and more. Stay up to date on our Instagram with masterclass faculty announcements.
Incredible Faculty
Our faculty comes from almost every major conservatory in the US. If you are wanting to see how faculty members teach, several teachers will give open studio classes so you can attend classes to observe, if you wish!
More Info
Your assigned faculty member will teach you two total lessons over the duration of the intensive, but if you are in a split studio, you will receive one lesson with one teacher, and one with the other.
Panel Discussions
Ever wondered what teachers look for? How admissions looks through your file? What to do to alleviate nerves? Several faculty members and special guests will host panels on topics from starting your career to getting into college.
More Info
Learning about how to approach auditions (for the future) and what teachers & schools look for is almost as important as the lessons themselves! We'll be having panels with Young Professionals in quartets, some who won orchestra jobs, and some who work freelance/arts admin jobs.
The details
Whether or not you have attended OSSI before, you will be excited to know we are switching sessions into panel discussions. It's most helpful to hear directly from faculty and successful artists and get your questions answered — so that's what you'll get to do! We'll go over how to get into school, prepare for auditions, win a job, get management, transition into arts admin, grow a career, and way more through these intimate talks with faculty and special guests.
We'll also have masterclasses with our guest artists – you are welcome to attend any of them, and students will be selected to play based on faculty recommendation and audition materials.
We're bringing in so many teachers from schools across the country, and you'll definitely walk away with a ton of feedback and inspiration for the upcoming semester.
As with most festivals, making connections and having fun is one of the most lasting memories you have of your experience. Through OSSI, you'll get to participate in game nights, Slack conversations, lunch times and more so you develop more friendships that will transition to the real world when you meet people!
Get intensive and personal attention from faculty
Hear directly from successful musicians
Be inspired for the upcoming semester
Get in-depth work with your assigned faculty member
Use your summer break wisely
Receive feedback from teachers at major conservatories & universities
Develop a plan for the next few weeks
Meet and get to know your peers during mealtimes
Learn about recording techniques, performance anxiety, and more
Get direct feedback from top teachers and
walk into the semester excited like never before!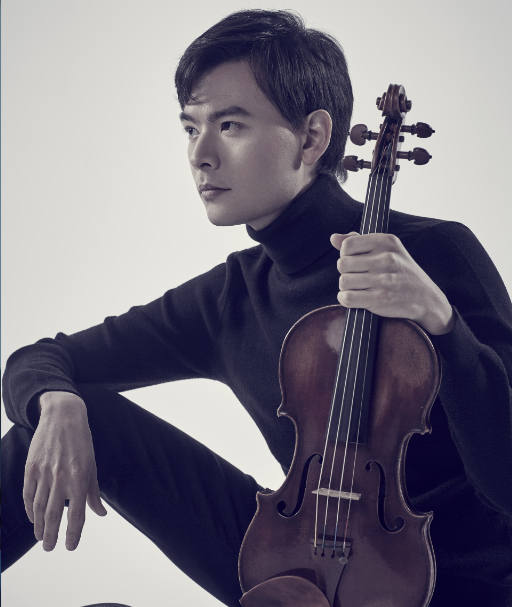 Stefan Jackiw
Full Biography
Stefan Jackiw is one of America's foremost violinists, captivating audiences with playing that combines poetry and purity with an impeccable technique. Hailed for playing of "uncommon musical substance" that is "striking for its intelligence and sensitivity" (
Boston Globe
), Jackiw has appeared as soloist with the Boston, Chicago, Cleveland, New York, Philadelphia, and San Francisco symphony orchestras, among others.
Jackiw has performed in numerous important festivals and concert series, including the Aspen Music Festival, Ravinia Festival, Caramoor International Music Festival, Schleswig-Holstein Music Festival, New York's Mostly Mozart Festival, the Philharmonie de Paris, Amsterdam's Concertgebouw, the Celebrity Series of Boston, and the Washington Performing Arts Society. As a chamber musician, he has collaborated with such artists as Jeremy Denk, Steven Isserlis, Yo-Yo Ma, and Gil Shaham, and forms a trio with Jay Campbell and Conrad Tao.
Born to physicist parents of Korean and German descent, Stefan Jackiw began playing the violin at the age of four. His teachers have included Zinaida Gilels, Michèle Auclair, and Donald Weilerstein. He holds a Bachelor of Arts from Harvard University, as well as an Artist Diploma from the New England Conservatory, and is the recipient of a prestigious Avery Fisher Career Grant. Jackiw plays a violin made in 1750 in Milan by G.B. Guadagnini, on generous loan from a private collection. He lives in New York City.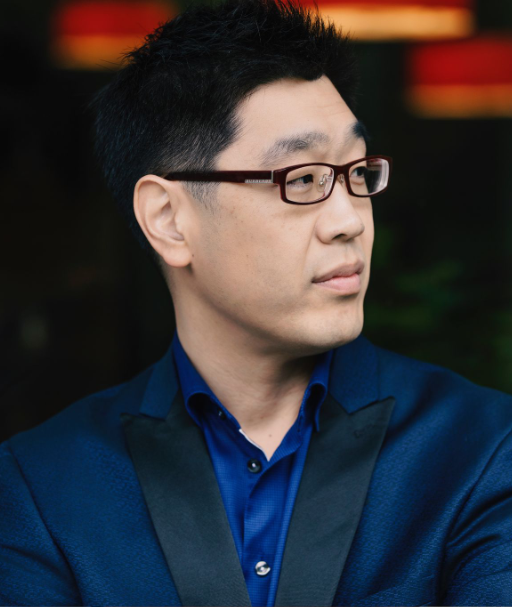 Soovin Kim, New England Conservatory, Yale University
Full Biography
Korean-American violinist Soovin Kim is an exciting player who has built on the early successes of his prize-winning years to emerge as a mature and communicative artist. After winning first prize at the Niccolò Paganini International Competition, Mr. Kim was recipient of the prestigious Borletti-Buitoni Trust Award, an Avery Fisher Career Grant, and the Henryk Szeryng Foundation Career Award. Today he enjoys a broad musical career, regularly performing repertoire such as Bach sonatas and Paganini caprices for solo violin, sonatas for violin and piano by Beethoven, Brahms, and Ives, string quartets, Mozart and Haydn concertos and symphonies as a conductor, and new world-premiere works almost every season.
In recent seasons he has been acclaimed for his "superb…impassioned" (Berkshire Review) performance of Alban Berg's Chamber Concerto at the Bard Festival with the American Symphony Orchestra and a "sassy, throaty" (Philadelphia Inquirer) rendition of Kurt Weill's concerto with the Curtis Chamber Orchestra. Other unusual concerto collaborations included Mendelssohn's Double Concerto with conductor Maestro Myung-Whun Chung, the same Mendelssohn concerto with the Dallas Symphony and music director Jaap van Zweden, and Beethoven's Triple Concerto in Carnegie Hall. He has performed in past seasons with the Philadelphia Orchestra, San Francisco Symphony, Stuttgart Radio Symphony, Salzburg Mozarteum Orchestra, and the Seoul Philharmonic and Accademia di Santa Cecilia Orchestra with Maestro Chung.
For 20 years Soovin Kim was the 1st violinist of the Johannes String Quartet. Among their special projects was a two-season tour with the famed and now-retired Guarneri String Quartet in a program including world-premieres of works by Esa-Pekka Salonen, Derek Bermel, and William Bolcom. Mr. Kim maintains a close relationship with the famed Marlboro Festival where he regularly spends his summers. He is well-known in Korea as a member of MIK, his ground-breaking piano quartet ensemble. He recently launched the exciting Chien-Kim-Watkins Trio with his wife, pianist Gloria Chien, and cellist Paul Watkins of the Emerson Quartet.
Soovin Kim's latest solo CD, Gypsy, was his third solo collaboration between American label Azica Records and Korea-based Stomp/EMI. They previously released a French album of Fauré and Chausson with pianist Jeremy Denk and the Jupiter Quartet, and Paganini's demanding 24 Caprices for solo violin which was named Classic FM magazine's Instrumental Disc of the Month ("he emerges thrillingly triumphant…a thrilling debut disc."). He made his first solo recording with Jeremy Denk for Koch-Discover in duo works by Schubert, Bartók, and Strauss. Mr. Kim also has six commercial chamber music recordings including an acclaimed live performance from the Marlboro Festival of Beethoven's Archduke trio with pianist Mitsuko Uchida and the late cellist David Soyer. In 2020 his recording of Bach's monumental solo sonatas and partitas will be released.
Soovin Kim and his wife are the newly appointed co-artistic directors of Chamber Music Northwest in Portland, Oregon, one of the pre-eminent chamber music organizations in the U.S.
Soovin Kim also founded the Lake Champlain Chamber Music Festival in Burlington, Vermont in 2009. With its focused programming and exceptional artists the festival is "increasing its stature as one of this country's summer chamber music meccas (Rutland Herald)." Mr. Kim and the Lake Champlain festival helped to create the ONE Strings program in Burlington which makes violin lessons part of the regular curriculum for every 3rd, 4th, and 5th grader. In May 2015 he received an honorary doctorate from the University of Vermont in recognition of his contributions to the community.
Soovin Kim dedicates much of his time to his passion for teaching. He previously taught at Stony Brook University and the Peabody Institute, and now he teaches exclusively at the New England Conservatory in Boston. Mr. Kim studied at the Cleveland Institute of Music with David Cerone and Donald Weilerstein, and at the Curtis Institute of Music with Victor Danchenko and Jaime Laredo.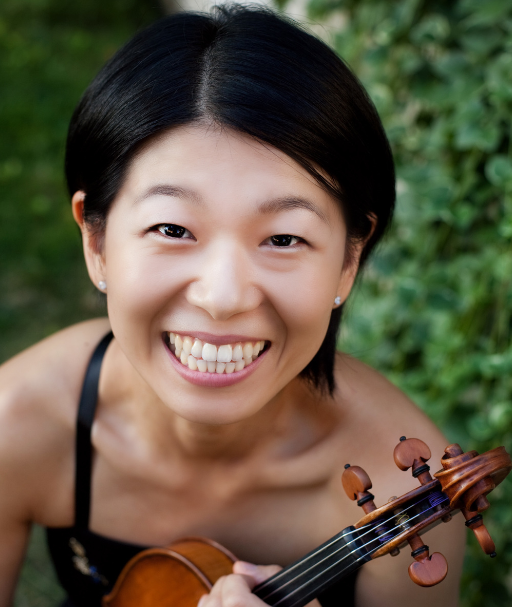 Ayano Ninomiya, New England Conservatory
Full Biography
Winner of numerous prizes including the Walter Naumburg International Competition, Tibor Varga International Competition, Astral Artists National Auditions, Young Performers Career Advancement, and Lili Boulanger awards, Ayano has performed with orchestras across the U.S., Switzerland, Bulgaria, and most recently in Carnegie Hall. Praised for her "deeply communicative and engrossing" (
The New York Times
) performances, she has performed at the Marlboro, Ravinia, Moab, Bowdoin, Kingston, Adams (New Zealand), Canberra International (Australia), and Prussia Cove (England) festivals. She has been featured on
Musicians from Marlboro
tours in the U.S. and France, and gave a TEDx talk in 2012 at the University of Tokyo. She was first violinist of the Ying Quartet and was Associate Professor at the Eastman School of Music until 2015 when she joined the violin faculty of the New England Conservatory of Music. As a recipient of the Beebe Fellowship, Ayano studied in Budapest, Hungary, at the Liszt Academy after graduating from Harvard University and The Juilliard School. In her spare time, she loves to paint and practice Aikido.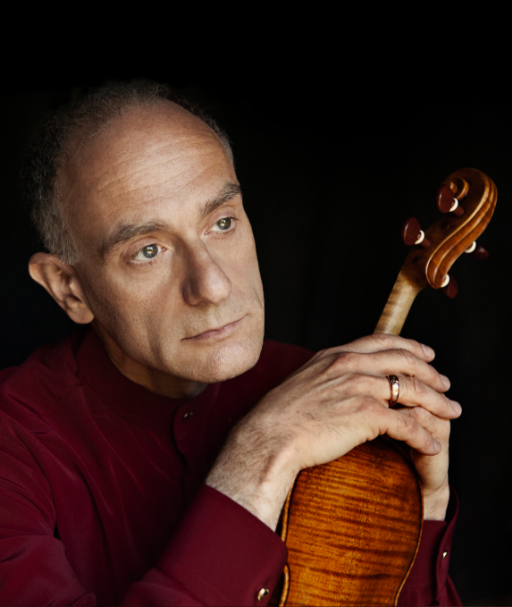 Mark Kaplan, Indiana University Jacobs School of Music
Full Biography
One of the leading violinists of his generation, Mark Kaplan's consummate artistry has resulted in solo engagements with nearly every major North American orchestra, and with
many of the world's foremost conductors, among them Ormandy, Tennstedt, Maazel, Dutoit, Rattle, Zinman, Masur, etc.
Kaplan has also maintained a flourishing international career for over four decades, with highly acclaimed concerto and recital appearances in all the musical centers of Europe – London, Berlin, Paris, Vienna, Prague, Zurich, Amsterdam, Copenhagen and Milan – as well as in Australia, New Zealand, Malaysia, Hong Kong and Singapore.
Also devoted to chamber music. Mr. Kaplan appears with pianist Yael Weiss and cellist Peter Stumpf as the Weiss-Kaplan-Stumpf Trio, with recordings and concerts world-wide.
Mr. Kaplan has a wide range of repertoire available on CD. His second recording of Bach's solo violin works was issued in 2016 by Bridge Records, and due for release this season is a Weiss-Kaplan-Stumpf Trio set of Beethoven's complete Trios. Other recordings include concerti of Berg Stravinsky, Lalo, Bartók, Paganini, Wieniawski and Viotti, Sonatas of Schumann and Schubert, Spanish Dances of Sarasate, trios of Brahms, Debussy, Dvorak, Fauré, Mendelssohn, Rachmaninov, Saint-Saens, Schubert, Smetana and Tchaikowsky.
Since 2005, Mark Kaplan has been Professor of Violin at Indiana University's Jacobs School of Music, and prior to that he served as Professor with Distinction at UCLA. He is a graduate of the Juilliard School, where he was a student of Dorothy DeLay. Kaplan plays a violin made by Antonio Stradivari in 1685, known as the Marquis.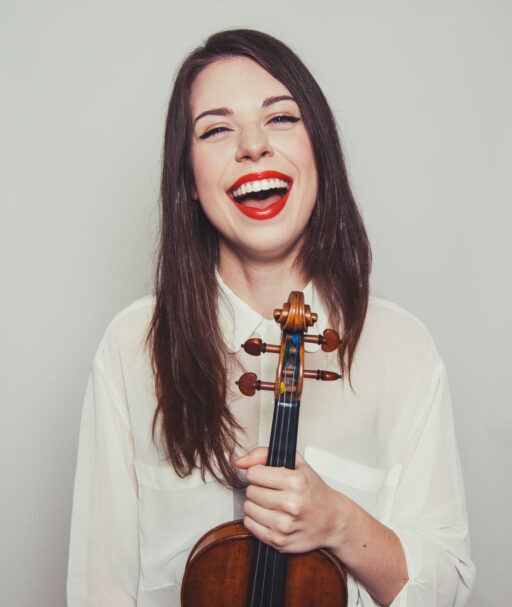 Tessa Lark
Full Biography
Violinist Tessa Lark is one of the most captivating artistic voices of our time, consistently praised by critics and audiences for her astounding range of sounds, technical agility, and musical elegance. In 2020 she was nominated for a GRAMMY in the Best Classical Instrumental Solo category and received one of Lincoln Center's prestigious Emerging Artist Awards: the special Hunt Family Award. Other recent honors include a 2018 Borletti-Buitoni Trust Fellowship and a 2016 Avery Fisher Career Grant, Silver Medalist in the 9th Quadrennial International Violin Competition of Indianapolis, and winner of the 2012 Naumburg International Violin Competition.
She solos regularly with many of the major orchestras around the world, from the Royal Scottish National Orchestra to Seattle Symphony, and has appeared in recital in such prestigious venues and series as Amsterdam's Concertgebouw and Carnegie Hall's Distinctive Debuts series in Weill Hall (2017).
She is also a highly acclaimed fiddler in the tradition of her native Kentucky, delighting audiences with programming that includes Appalachian and bluegrass music and inspiring composers to write for her – most notably SKY, a bluegrass-inspired violin concerto written for Tessa by Michael Torke which earned both a GRAMMY nomination for Tessa and a Pulitzer finalist distinction for Torke.
Lark is a graduate of New England Conservatory and completed her Artist Diploma at The Juilliard School. She plays a ca. 1600 G.P. Maggini violin on loan from an anonymous donor through the Stradivari Society of Chicago.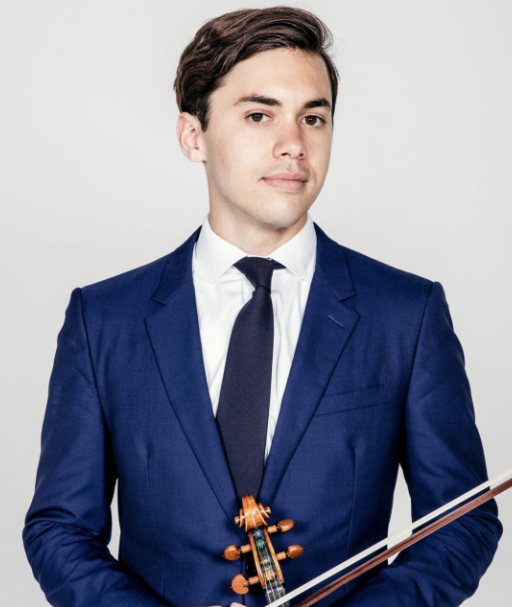 Benjamin Beilman, Curtis Institute of Music
Full Biography
Born in 1989, American violinist Benjamin Beilman is winning plaudits across the globe for his compelling and impassioned performances, his deep rich tone and searing lyricism. The Scotsman has described him as "a remarkable talent, delivering playing of rare insight and generosity, as captivating as it is gloriously entertaining" and the New York Times has praised his "handsome technique, burnished sound, and quiet confidence [which] showed why he has come so far so fast".
In past seasons, Beilman has performed with many major orchestras worldwide including the Rotterdam Philharmonic, London Philharmonic, Frankfurt Radio Symphony, Zurich Tonhalle, Sydney Symphony, San Francisco Symphony, Houston Symphony and Philadelphia Orchestra both at home and at Carnegie Hall. In recital and chamber music, Beilman performs regularly at the major halls across the world, including Carnegie Hall, Lincoln Center, Wigmore Hall, Louvre (Paris), Philharmonie (Berlin), Concertgebouw (Amsterdam), Bunka Kaikan (Tokyo) and at festivals he has performed at eg Verbier, Aix-en-Provence Easter, Prague Dvorak, Robeco Summer Concerts (Amsterdam), Music@Menlo, Marlboro and Seattle Chamber Music amongst others. In early 2018 he premiered a new work dedicated to the political activist Angela Davis written by Frederic Rzewski and commissioned by Music Accord which he has performed extensively across the US.
Beilman studied with Almita and Roland Vamos at the Music Institute of Chicago, Ida Kavafian and Pamela Frank at the Curtis Institute of Music, and Christian Tetzlaff at the Kronberg Academy, and has received many prestigious accolades including a Borletti-Buitoni Trust Fellowship, an Avery Fisher Career Grant and a London Music Masters Award. He has an exclusive recording contract with Warner Classics and released his first disc 'Spectrum' for the label in 2016, featuring works by Stravinsky, Janáček and Schubert. Beilman plays the "Engleman" Stradivarius from 1709 generously on loan from the Nippon Music Foundation.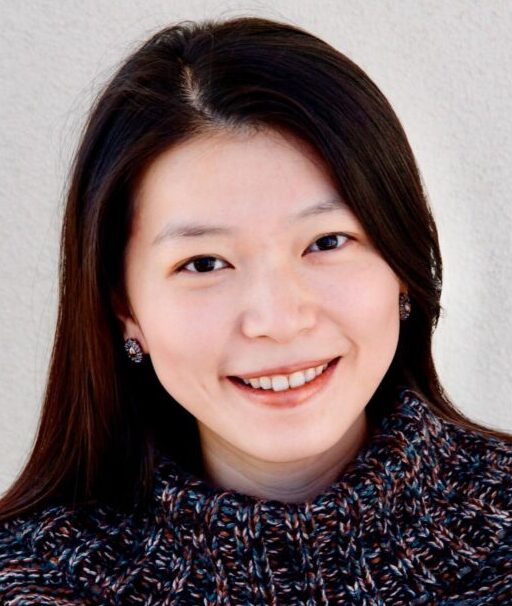 Yi-Fang Huang, Juilliard Pre-College
Full Biography
​​Yi-Fang Huang, a native of Taiwan, began playing the piano at age seven and viola at age nine. She received both Bachelor and Master of Music degrees in piano performance at the Juilliard School and Doctor of Musical Arts degree at Rutgers University. Her teachers and mentors include Martin Canin, Heidi Castleman, Susan Starr, and Steven Tenenbom. As soloist, chamber musician and collaborative pianist, Ms. Huang has performed in venues including Merkin Hall, Alice Tully Hall, Weill Recital Hall at Carnegie Hall, Louvre Museum, Grenoble Museum, Walt Disney Concert Hall and National Concert Hall in Taiwan. She performed at the New York Philharmonic Ensembles at Merkin Hall, Perlman Music Program, OK Mozart Festival, International Viola Congress, Interlochen Viola Institute, Great Mountains Festival, Sarasota Music Festival, Bowdoin Summer Music Festival and Music Academy of the West, and has premiered works by contemporary composers Somei Satao, Stuart Smith and Alessandro Solbiati.
In 2008, Ms. Huang was both guest lecturer and collaborative pianist at the International Viola Congress. She has worked with top prize winners in the William Primrose Viola Competition, Lionel Tertis Viola Competition, Munich Viola Competition and with musicians from the New York Philharmonic, Philadelphia Orchestra and Chamber Music Society of Lincoln Center. Her radio credits include WQXR; Radio France; WWFM 89.1, The Classical Network; and Public Radio Tulsa. She recorded the Loeffler Two Rhapsodies with New York Philharmonic principal violist Cynthia Phelps and associate principal oboist Sherry Sylar.
Viola has been the focus of her pedagogy for the past 13 years. She is a member of the Juilliard Pre-College viola faculty and the artistic administrator and repertoire coach of the ACHT viola studio at the Juilliard college division. In addition, she serves on the viola faculty and is a chamber music coach at the Special Music School at the Kaufman Music Center.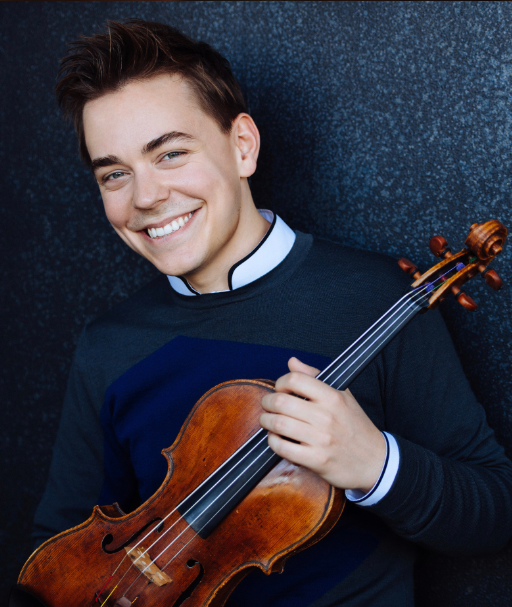 Matthew Lipman, Stonybrook University
Full Biography
American violist Matthew Lipman has been praised by the New York Times for his "rich tone and elegant phrasing," and by the Chicago Tribune for a "splendid technique and musical sensitivity." Lipman has come to be relied on as one of the leading players of his generation, frequently appearing as both a soloist and chamber music performer.
Highlights of recent seasons include appearances with the Minnesota Orchestra, BBC Philharmonic, Academy of St Martin in the Fields and Juilliard Orchestra. Lipman has worked with conductors including Edward Gardner, the late Sir Neville Marriner, Osmo Vänskä, and Nicholas McGegan. His recent solo debuts include appearances at the Aspen Music Festival, Seoul's Kumho Art Hall, Lincoln Center's Alice Tully Hall, Chicago's Orchestra Hall, and the Walt Disney Concert Hall. This season, Lipman makes his debut at Carnegie Hall with the Soloists of the Kronberg Academy, and with Michael Tilson Thomas's Viola Visions Festival of the New World Symphony in Miami.
Ascent, his 2019 release by Cedille Records, was celebrated by The Strad as a "most impressive" debut album where Lipman is praised for his "authoritative phrasing and attractive sound." The album marks the first ever recording of the recently discovered work by Shostakovich, Impromptu for viola and piano and of Clarice Assad's Metamorfose for viola and piano, which was commissioned for the recording. Lipman has also been featured on the recording of Mozart's Sinfonia Concertante with violinist Rachel Barton Pine and the Academy of St Martin in the Fields conducted by the late Sir Neville Marriner. The album topped the Billboard Classical Charts and has received praise by both the press and public.
Named the 2019 Artist-in-Residence for the American Viola Society, Lipman has additionally been featured on WFMT Chicago's list "30 Under 30" of the world's top classical musicians, and is a published contributor to The Strad, Strings and BBC Music magazines. He performs regularly with the Chamber Music Society of Lincoln Center and at music festivals including St. Petersburg's White Nights, Music@Menlo, Marlboro, Ravinia, Bridgehampton, Seattle, Saratoga, and Kissinger Sommer festivals. His frequent chamber music partners include Martin Helmchen, Tabea Zimmerman, Mitsuko Uchida, Itzhak Perlman, Sir András Schiff, Henry Kramer, and Pinchas Zukerman. Dedicated to expanding the repertoire for the viola, Lipman has also performed the premieres of works by composers such as Helen Grime and David Ludwig.
Lipman is the recipient of a 2015 Avery Fisher Career Grant, a Kovner Fellowship, and the Jack Kent Cooke Award, and is also a major prize winner in the Primrose, Tertis, Washington, Johansen, and Stulberg International Viola Competitions. He studied at The Juilliard School with Heidi Castleman, and was further mentored by Tabea Zimmermann at the Kronberg Academy. A native of Chicago and an alum of The Bowers Program (formerly CMS Two), Lipman is on the faculty of Stony Brook University. He performs on a fine 1700 Matteo Goffriller viola loaned through the generous efforts of the RBP Foundation.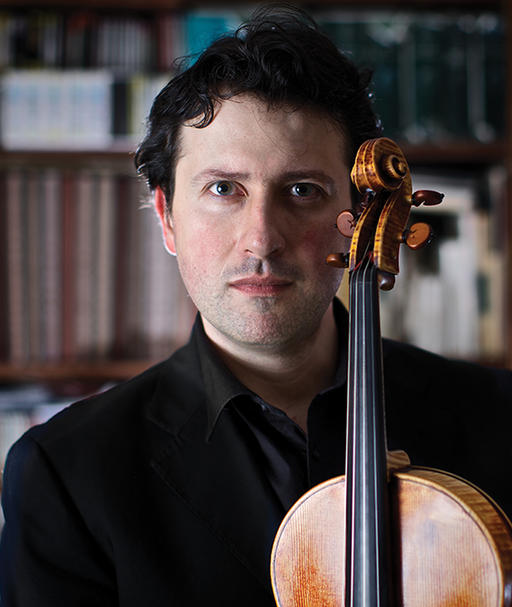 Ettore Causa, Yale University
Full Biography
Awarded both the "P. Schidlof Prize" and the "J. Barbirolli Prize" for "the most beautiful sound" at the prestigious Lionel Tertis International Viola Competition in 2000, Italian-born violist Ettore Causa has been praised for his exceptional artistry, passionate intelligence and complete musicianship. He has made solo and recital appearances in major venues around the world, and has performed at prestigious festivals. A devoted chamber musician, Causa has collaborated extensively with internationally renowned musicians.
At the Yale School of Music, Causa teaches graduate-level viola students and coaches chamber ensembles. He has performed on the School's Faculty Artist Series and Oneppo Chamber Music Series and at the Yale Summer School of Music/Norfolk Chamber Music Festival. Before Causa joined the faculty of the School of Music in 2009, he taught both viola and chamber music at the International Menuhin Music Academy. He attended the International Menuhin Music Academy, where he studied with Alberto Lysy and Johannes Eskar, and the Manhattan School of Music, where he studied with Michael Tree.
Causa has published many highly regarded CDs on the Claves label. One notable recording is Romantic Transcriptions for Viola and Piano, on which he performshis own transcriptions, which was awarded a prestigious "5 Diapasons" by the French magazine Diapason.
In 2015, he was one of the honored guests at the 43rd International Viola Congress, where he performed his own arrangement of the Schumann Cello Concerto. Causa is an honorary member of British Viola Society and he performs on a viola made for him by Frederic Chaudièrein 2003.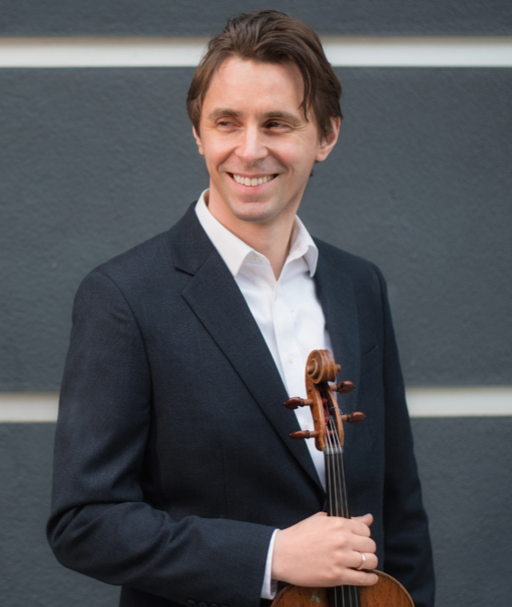 Dimitri Murrath, San Francisco Conservatory of Music
Full Biography
Born in Brussels, Belgian American viola player Dimitri Murrath has made his mark on the international scene, performing regularly as a recitalist and soloist in venues including Kennedy Center (Washington), Wigmore Hall, Purcell Room, Royal Festival Hall (London), and Théâtre de la Ville (Paris).
A first prize winner at the Primrose International Viola Competition, Dimitri Murrath has won numerous awards, including second prize at the First Tokyo International Viola Competition and the special prize for the contemporary work at the ARD Munich Competition. In 2012, he was named laureate of the Juventus Festival, an award recognizing young European soloists. He is a recipient of a 2014 Avery Fisher Career Grant through which he recorded and released his first solo album recording music by Vieuxtemps, Clarke and Hindemith in 2017.
An avid chamber musician, Mr. Murrath is a member of the Boston Chamber Music Society. He has collaborated with Richard Goode, Gidon Kremer, Menahem Pressler, Mitsuko Uchida, and members of the Cleveland, Mendelssohn and Guarneri Quartets. He has performed in festivals that include Verbier, Caramoor, Juventus, and Marlboro.
Dimitri Murrath began his musical education at the Yehudi Menuhin School studying with Natalia Boyarsky, his Bachelor of Music in London with David Takeno at the Guildhall School of Music and Drama and graduated with an Artist Diploma from the New England Conservatory as a student of Kim Kashkashian.
After 9 years teaching viola at New England Conservatory, he is currently Professor of Viola and Chair of Chamber Music at the San Francisco Conservatory of Music.
Dimitri Murrath participates in the Music for Food project, which raises awareness of the hunger problem faced by a large percent of the population, and gives the opportunity to experience the powerful role music can play as a catalyst for change.
www.dimitrimurrath.net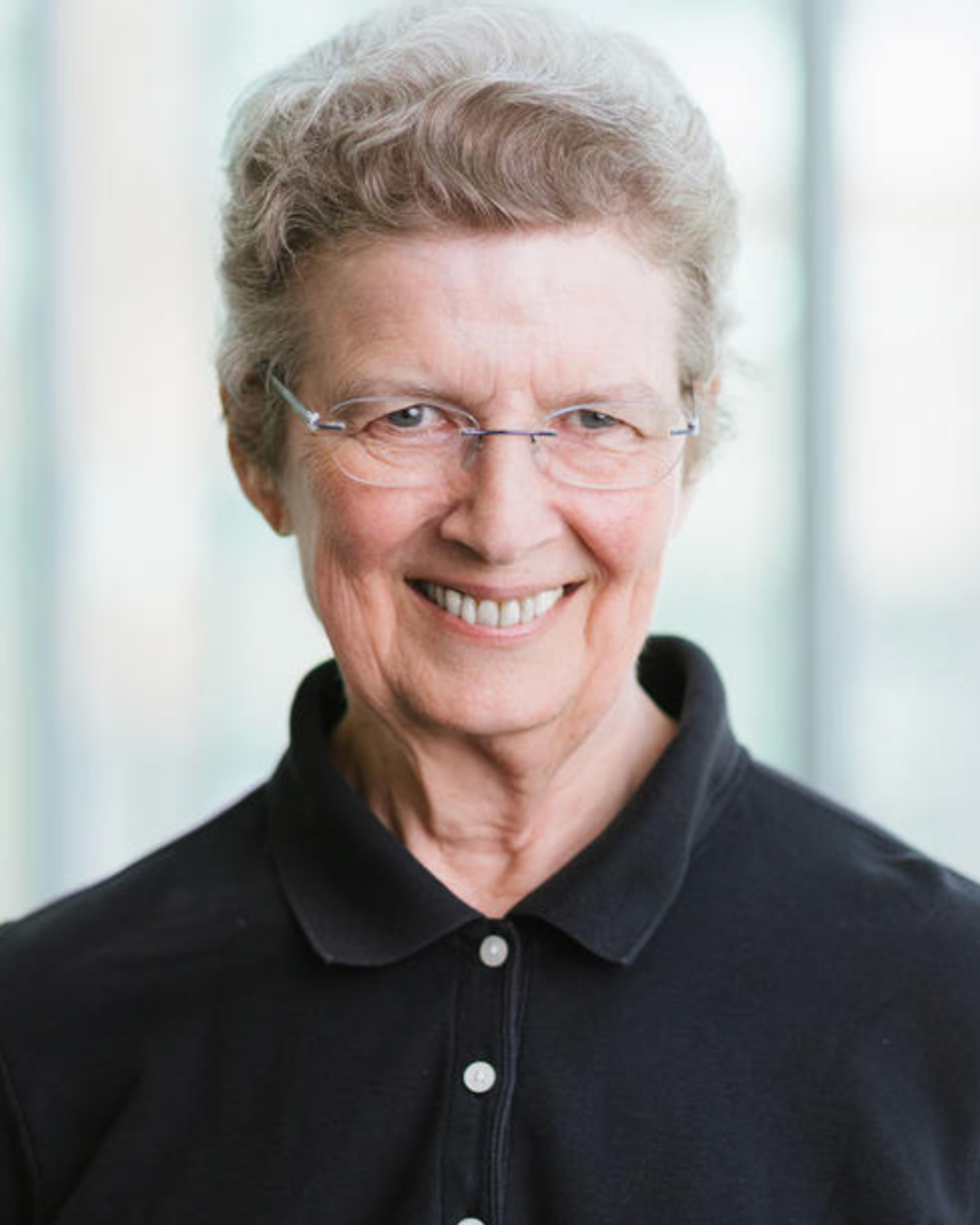 Heidi Castleman, The Juilliard School (split studio with Victoria Chiang)
Full Biography
Heidi Castleman was born in Suffern, N.Y., and has been a member of the faculty at Juilliard since 1995 and of the Pre-College Division since 2005. She has also taught at the Cleveland Institute of Music, Eastman School of Music, New England Conservatory, State University of New York—Purchase, Rice University, and Philadelphia Musical Academy. She has performed as a member of the former New York String Sextet and as a guest artist with ensembles including the Cleveland, Audubon, Lydian, and Cavani quartets. Master classes and lecture-demonstrations include those given in Vienna, Salzburg, Lubeck, Shanghai, and South Korea, as well as in Montreal, Chicago, Dallas, Interlochen, and Boulder. Castleman has also taught and performed at the Aspen, Sarasota, Banff, Eastern and Blossom music festivals, the Perlman Music Program, the Heifetz Institute, and at the Sejong International Music Festival.
A founding trustee of Chamber Music America (and its president from 1983 to 1987), she also served on the boards of the American String Teachers Association, Aspen Music Festival, and the Perlman Music Program. She currently serves on the Advisory Board of the Fischoff Competition. Castleman has been the recipient of numerous awards and honors, including two teacher of the year awards from the American String Teacher Association, Chamber Music America's Richard J. Bogomolny National Service Award, the American Viola Society's Maurice W. Riley Viola Award for Distinguished Contributions to the Viola, and an honorary doctorate from the University of Montreal. She holds a BA from Wellesley College and a MA from the University of Pennsylvania, where she was a Woodrow Wilson Fellow, and studied with Dorothy DeLay and Paul Doktor.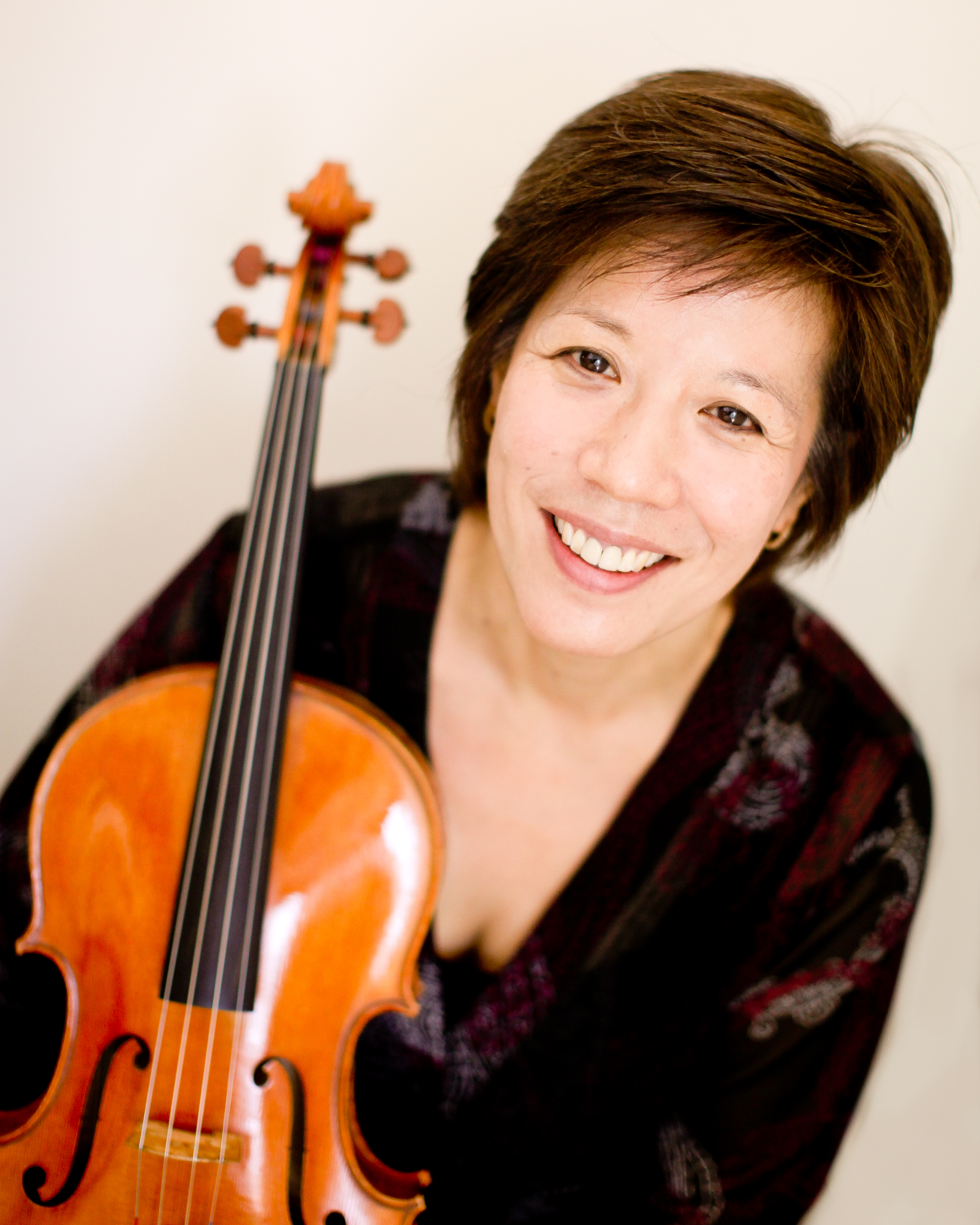 Victoria Chiang, Peabody Conservatory (split studio with Heidi Castleman)
Full Biography
Victoria Chiang has performed as soloist, recitalist, and chamber musician across North America, Europe, and Asia. Her most recent recording of the viola concertos of Stamitz and Hoffmeister was released by Naxos to critical acclaim. Other recordings include Pleyel Sinfonia Concertante for Violin and Viola also on Naxos as well as a recording of Shostakovich and Roslavets Viola sonatas. She has performed as soloist with the National Philharmonic Orchestra, The National Gallery of Art Orchestra, the Cincinnati Chamber Orchestra, the Romanian State Philharmonics of Constantsa and Tirgu Muresh, the Duluth Superior Symphony Orchestra, the Acadiana Symphony (Lafayette, LA) and the Baltimore Chamber Orchestra. Chiang has collaborated as guest artist with Guarneri, Takacs, Tokyo, American, Arianna and Pro Arte String Quartets, and with members of the Emerson, Cleveland, and Juilliard String Quartets. She has been a regular guest artist at the Amelia Island Chamber Music Festival, a frequent guest on the Bargemusic series, and has given solo performances in Carnegie Hall's Weill Recital Hall and at the XXV, XXXVIII and XL International Viola Congresses.
Chiang is a founding member of The Aspen String Trio. The group concertizes internationally, and was Ensemble in Residence at the University of Baltimore. Currently a member of the artist/faculty of the Peabody Conservatory and the Aspen Music Festival, Chiang has given master classes throughout the world. Formerly on the faculty of The Juilliard School and the Hartt School of Music, and a former member of the board of the American Viola Society, her students hold significant positions in orchestras, in string quartets, and on conservatory faculties across the US and in Europe. Additionally, Chiang has taught at the Perlman Music Program: Winter Residency in Sarasota, Madeline Island Chamber Music Festival, Heifetz International Music Institute, Domaine Forget, Great Wall Festival (Beijing) among others.
Chiang earned the Master of Music degree and Performer's Certificate from the Eastman School of Music, and the Bachelor of Music degree from the Cincinnati College‐Conservatory of Music. Her principal teachers include Heidi Castleman and Masao Kawasaki, viola; and Dorothy DeLay and Kurt Sassmannshaus, violin.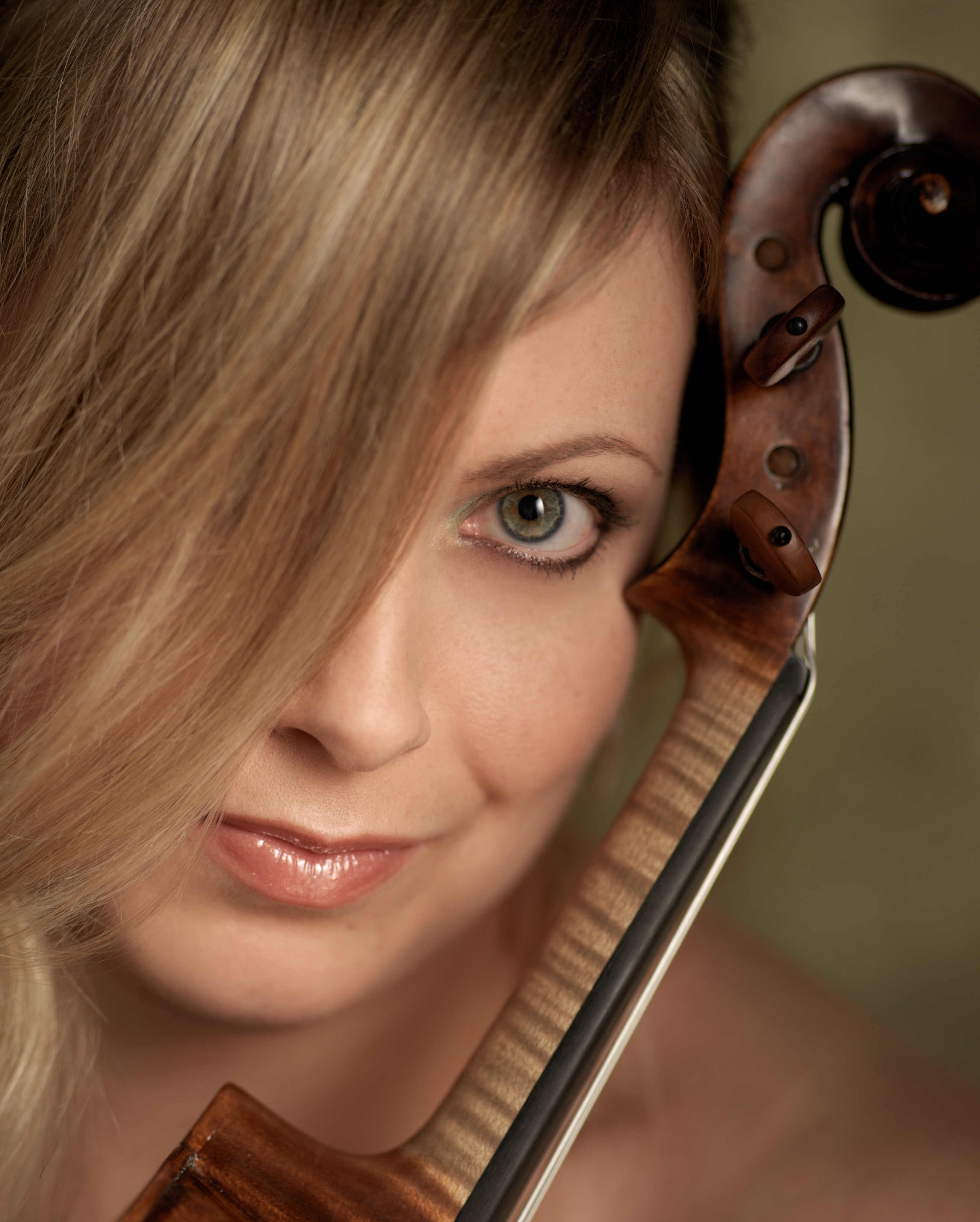 Helen Callus, Northwestern University Bienen School of Music
Full Biography
Hailed as "one of the world's greatest violists" (
American Record Guide
), and "one of the foremost violists of her generation" (
Fanfare
magazine), Helen Callus continues to captivate audiences with her lyrical tone, technical command, and profound artistry. Sought after as a recitalist, chamber musician, and concerto soloist, Ms. Callus has performed with such world-class ensembles as the Tokyo and Juilliard String Quartets and the BBC Concert Orchestra, and delighted audiences around the world, in Russia, Europe, New Zealand, Australia, Canada, and throughout the US.
Ms. Callus's career includes distinguished work as an award-winning recording artist. Her seven releases include the works of Walton, Prokofiev, Vaughn Williams, J.S. Bach, Gordon Jacob, and more, and have been met with high critical acclaim. The American Record Guide observed, "Only really great artistry can hold a listener in thrall like that, and that is the artistry of Helen Callus."
Ms. Callus currently holds the appointment of Professor of Viola at the Bienen School of Music at Northwestern University. Sought after as a visiting professor, she has given over 100 master classes at many of the world's leading schools of music. She also served as the first female President of the American Viola Society.
Born in England, Ms. Callus graduated from London's Royal Academy of Music, and was bestowed an Honorary ARAM and FRAM for her achievements in the field. She continued her graduate studies at the Peabody Conservatory.
Ms. Callus plays on a viola made for her by Gabrielle Kundert which is a copy of the ex-Primrose Amati.
For more information please visit www.helencallus.com.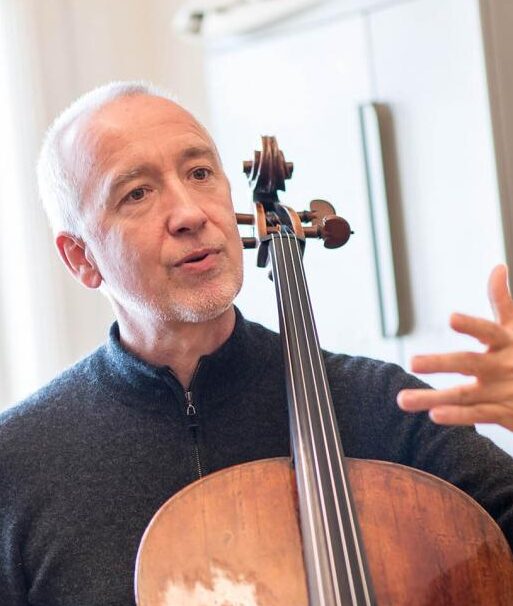 Jean-Michel Fonteneau, San Francisco Conservatory of Music
Full Biography
The eminent French cellist Jean-Michel Fonteneau has performed and taught around the world. As a soloist and chamber musician, he has appeared throughout Europe, Asia, Africa, and North and South America. He has served as a professor of cello and chamber music at the San Francisco Conservatory for the past two decades, in addition to performing and teaching annually at Yellow Barn.
Jean-Michel is a founding member of the Quatuor Ravel which received top prizes at the Evian International String Quartet Competition in 1989 and won the Victoire de la Musique Classique in 1994. The Quatuor Ravel performed annually at the Concertgebouw in Amsterdam, as well as regularly at the Théâtre des Champs-Élysées, Salles Gaveau, and Suntory Hall. They also toured extensively throughout the United Kingdom, Germany, and North America. Jean-Michel created and led the first ever string quartet residency program in France.
Recent collaborations include performances with Leon Fleisher, Peter Frankl, Claude Frank, Nobuko Imai, Gilbert Kalish, Kim Kashkashian, Anthony Marwood, Menahem Pressler, and Mark Steinberg. Jean-Michel has also performed alongside the Amadeus, Escher, Fine Arts, Pro Arte, and Tokyo Quartets. He has recorded extensively for Albany Records, MSR Classics, Centaur Records, and Musidisc-France.
A passionate and dedicated teacher, Jean-Michel previously served on the faculty of the Conservatoire National Supérieur de Musique in Lyon, France before coming to San Francisco. His students have won international competitions — including the Bordeaux International String Quartet Competition — and gone on to major solo, chamber, and orchestral careers. His students have appeared at Carnegie Hall, The Kennedy Center, the Concertgebouw, the Wigmore Hall, the Verbier Festival, and on many more of the world's premier stages. In addition to his annual residence at Yellow Barn, he previously taught at Domaine Forget, the Casalmaggiore International Music Festival, and the Morges Summer Academy in Switzerland.
Jean-Michel is currently a member of the San Francisco Piano Trio together with violinist Axel Strauss and pianist Jeffrey Sykes. The Trio performs annually at the Bach Dancing and Dynamite Society, along with regular performances throughout North America. He also performs regularly with the Houston-based Music in Context ensemble dedicated to historically informed performance on period instruments.
Jean-Michel studied at the Ecole Normale Supérieure de Musique de Paris and plays cellos made by Francesco Goffriller in 1730 and Andrew Carruthers in 2016. He lives in Berkeley, CA together with his wife Dana.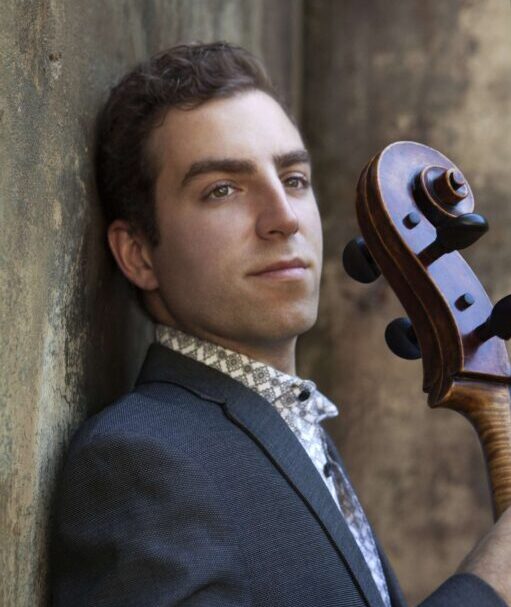 Tommy Mesa
Full Biography
Thomas Mesa, Cuban-American cellist, has established himself as one of the most charismatic, innovative, and engaging performers of his generation. He is the recipient of the 2023 Sphinx Medal of Excellence Award, First Prize in the 2016 Sphinx Competition, and Winner of the Astral Artists 2017 National Auditions. He has appeared as soloist with major orchestras such as The Philadelphia Orchestra, The Los Angeles Philharmonic at the Hollywood Bowl, The Cleveland Orchestra, Indianapolis Symphony Orchestra, New Jersey Symphony Orchestra.
Highlights in the 2022/2023 and 2023/2024 seasons include premiering and touring Jessie Montgomery's Divided for solo cello and orchestra, around thirty recitals, a residency at Colburn Conservatory, curating and performing chamber music programs with the Indianapolis Symphony Orchestra, and duo recording projects with Olga Kern, JP Jofre, and Michelle Cann. Next season's venues will include Carnegie Hall, Philadelphia Chamber Music Society, The Supreme Court of the United States, Colburn School of Music, Kohler Foundation and numerous others.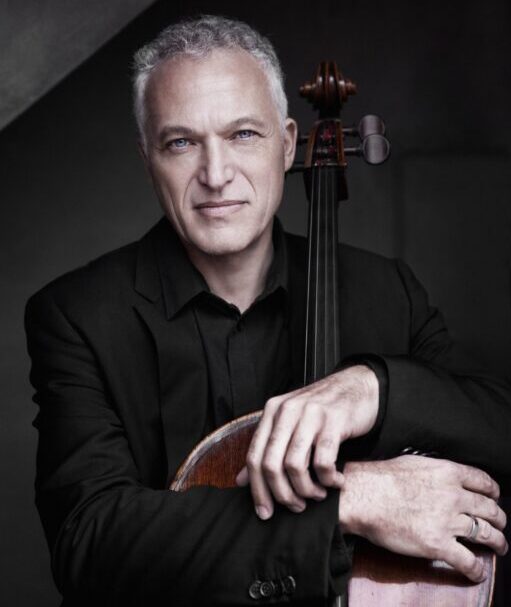 Brandon Vamos, Indiana University, Pacifica Quartet
Full Biography
Brandon Vamos, a Grammy-award winning cellist, has performed solo and chamber music recitals both in the U.S. and  abroad  to critical  acclaim.  Called  a "first-rate cellist" by the Chicago Reader and praised for his "gutsy bravura" by the Chicago Tribune, Mr. Vamos has appeared as soloist with orchestras worldwide, including performances with the Taipei City Symphony, the Suwon Symphony in Seoul, the Samara Symphony in Russia, and the New Philharmonia Orchestra, and the Elgin Symphony Orchestra. Mr. Vamos has collaborated with many distinguished artists, including Paul Katz, Michael Tree, Yo-Yo Ma, Menahem Pressler, and the Emerson Quartet, and has recorded for Cedille, Naxos, and Cacophony Records. Awarded a Performer's Certificate at the Eastman School of Music, where he earned a Bachelor's of Music Degree as a student of Mr. Katz,  Mr. Vamos has also studied with distinguished artists such as Tanya Carey in Macomb, Illinois, and Aldo Parisot at Yale University, where he earned a Master of Music Degree. As a member of the Pacifica Quartet, with whom he performs over 90 concerts a year, he won a 2009 Grammy Award for Best Chamber Music Performance and the Cleveland Quartet Award, in addition to being named Musical America's 2009 Ensemble of the Year.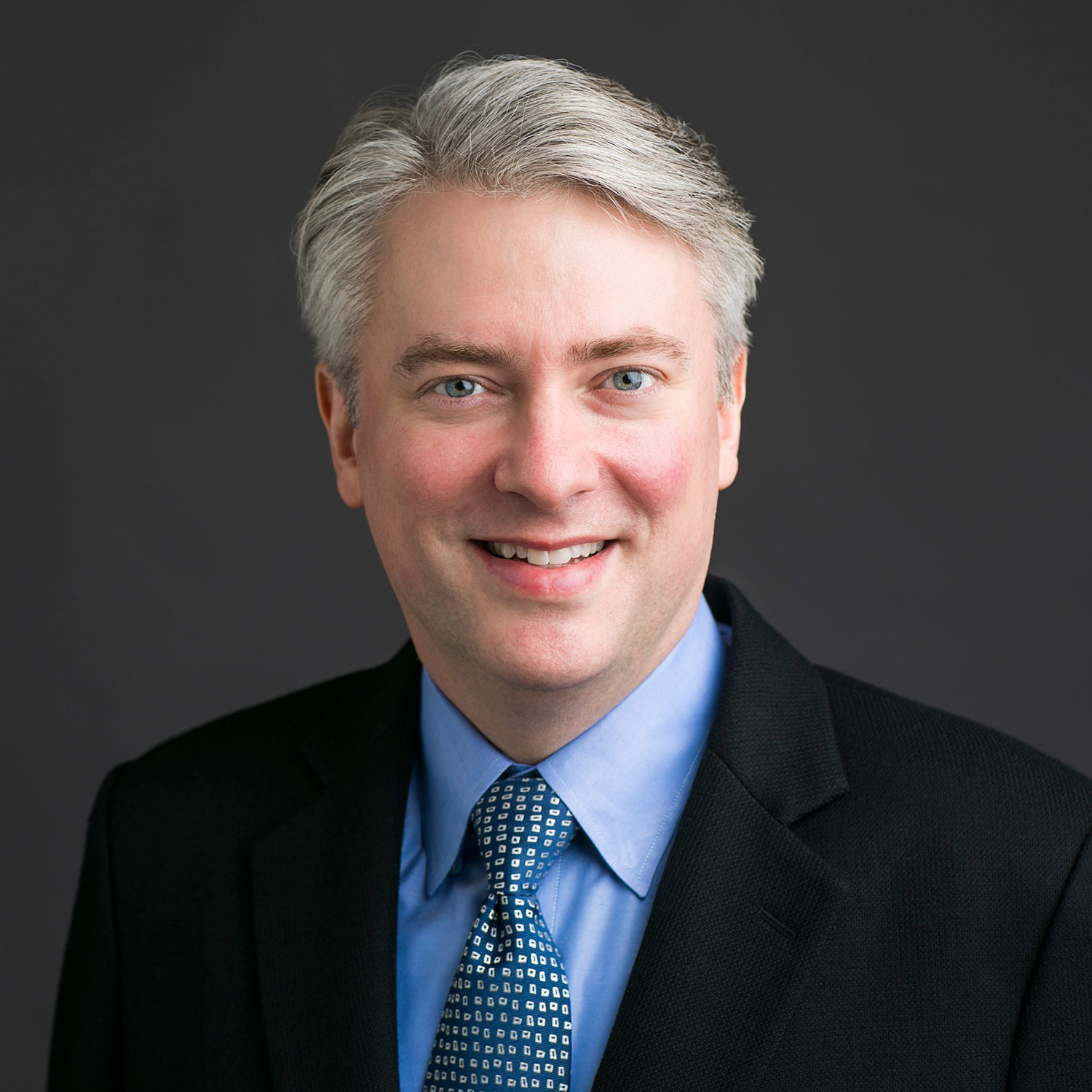 Richard Hirschl, Chicago Symphony, Roosevelt University
Full Biography
Richard Hirschl joined the Chicago Symphony Orchestra's cello section in 1989. A native of Washington, Missouri, he began cello lessons with his father, an amateur cellist. His intermediate studies were with Savely Schuster, associate principal cellist of the St. Louis Symphony. He was accepted into the class of Leonard Rose and Channing Robbins at the Juilliard School, where he earned a bachelor's degree in 1987 and a master's degree in 1988.
Before moving to Chicago, Hirschl was an associate teacher at Juilliard. He was the winner of the Juilliard Concerto Competition and Irving M. Klein International String Competition in 1988, and St. Louis Symphony Scholarship Competition in 1980.
In addition to his New York debut with the Juilliard Orchestra, Hirschl has given concerto performances with the Peoria Symphony, Jupiter Symphony, St. Louis Philharmonic, Maracaibo Symphony (Venezuela), National Repertory Orchestra, St. Louis Chamber Orchestra and Philharmonia Virtuosi of New York.
He has appeared in chamber music performances with celebrated pianists Daniel Barenboim, Sir András Schiff, and Ursula Oppens; cellists Lynn Harrell and Yo-Yo Ma; and violinist Vadim Repin. He is on the faculty of the Chicago College of Performing Arts at Roosevelt University, where he also serves as head of the string department. He plays a Venetian cello made by Matteo Goffriller in 1710 and a cello made in Chicago by William Whedbee in 2014.
He and his wife Laura make their home in a downtown high-rise where they are the proud parents of Ava Clare and Vivian Rose Hirschl.
Guest Artists
(more to be announced)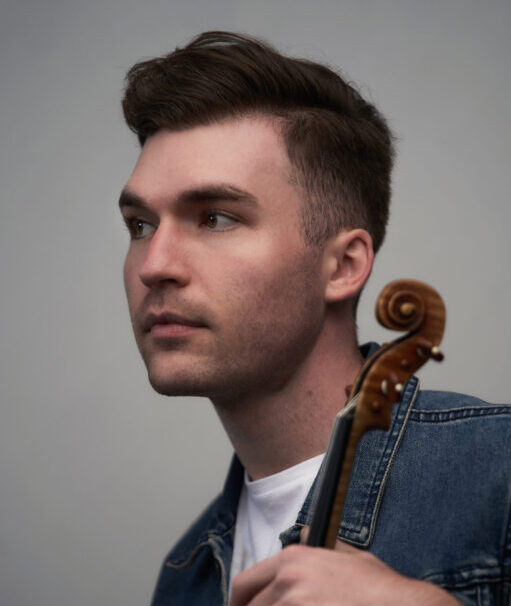 Alexi Kenney (violin)
Full Biography
Violinist Alexi Kenney is forging a career that defies categorization, following his interests, intuition, and heart. He has appeared as soloist with the Cleveland Orchestra, Pittsburgh Symphony, Detroit Symphony, Orchestre de la Suisse Romande, Indianapolis Symphony, and St. Paul Chamber Orchestra, among many others, in recital at Wigmore Hall, Carnegie Hall, 92NY, and the Isabella Stewart Gardner Museum, and in a play-conduct role as guest leader of the Mahler Chamber Orchestra. In 2023, he debuts Shifting Ground, a solo violin recital that interweaves Bach with contemporary works (including two commissioned compositions by Salina Fisher and Angélica Negrón), at Cal Performances, Celebrity Series Boston, Princeton University Concerts, and the Phillips Collection. A sought-after chamber musician, Alexi regularly performs at festivals including Chamber Music Northwest, ChamberFest Cleveland, Gstaad, La Jolla, Marlboro, Ojai, Seattle, and Spoleto, and as a member of the new quartet collective Owls alongside violist Ayane Kozasa, cellist Gabe Cabezas, and cellist/composer Paul Wiancko. He is an alum of the Bowers Program at the Chamber Music Society of Lincoln Center. Alexi is the recipient of a Borletti-Buitoni Trust Award, an Avery Fisher Career Grant, and winner of the Concert Artists Guild Competition. Born in 1994 in Palo Alto, California, Alexi received his Artist Diploma from the New England Conservatory, where he studied with Donald Weilerstein and Miriam Fried. He plays a violin made by Stefan-Peter Greiner in 2009 and a bow by François-Nicolas Voirin. Outside of music, Alexi enjoys going out of his way for great food and coffee, baking for friends, and walking for miles on end in whichever city he finds himself, listening to podcasts and Bach on repeat.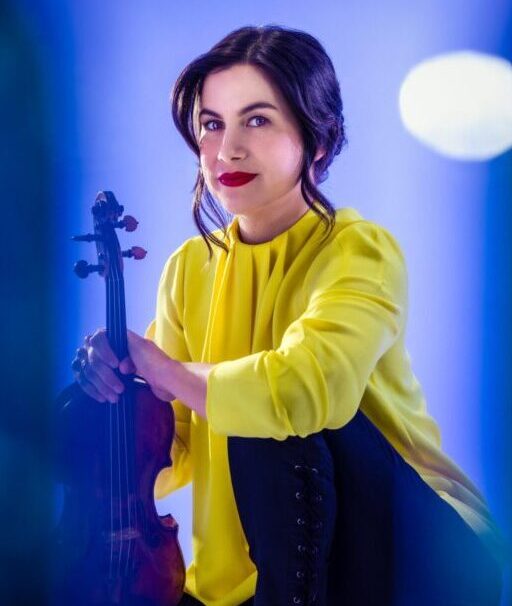 Danielle Belen (violin)
Full Biography
Associate Professor of Violin at the University of Michigan School of Music, Theatre & Dance in Ann Arbor, Danielle Belen is already making a name for herself as a seasoned pedagogue with a strong studio of young artists. Her students have won major prizes in national and international competitions including the Menuhin, Stulberg and Klein competitions, as well as being accepted into top conservatories and universities across the country.
Winner of the 2008 Sphinx Competition, Ms. Belen has appeared as a soloist with the Pittsburgh, Atlanta, Nashville and San Francisco Symphonies, the Boston Pops, and the Florida and Cleveland Orchestras. Zachary Lewis from the Cleveland Plain Dealer wrote "Violinist Danielle Belen… captivated every ear with an assured, impassioned performance of Ravel's "Tzigane," knocking off the daunting showpiece as if it were a trifle."
Ms. Belen released her debut Naxos recording of works by living composer Lawrence Dillon in 2009 to much acclaim. Soon after, she commissioned "Multiplicity", a piece by Dillon for six virtuoso violins which she premiered along with her students.
A graduate of the USC Thornton School of Music and the Colburn Conservatory in Los Angeles, Ms. Belen joined the faculty of the Colburn School of Performing Arts in 2008. In addition to maintaining her own violin studio, she was the teaching assistant to renowned pedagogue Robert Lipsett for five years. During that time, Ms. Belen also served as the Director of the Ed and Mari Chamber Music Institute at Colburn.
In 2010, Ms. Belen founded Center Stage Strings, a summer camp and performance festival for gifted young musicians in central California. After gaining national attention, CSS moved to the campus of The University of Michigan in Ann Arbor as part of MPulse, a summer program at the School of Music, Theatre and Dance. As the Artistic Director and head of the violin faculty for Center Stage Strings, she has attracted students and seasoned artists from around the world. Lynn Harrell, James Ehnes, Arnold Steinhardt, Sarah Chang, William Hagen, Rohan de Silva and Stefan Jackiw have joined to perform in support of the program.
As the winner of the 2014 Sphinx Medal of Excellence, Ms. Belen performed for Justice Sonia Sotomayor and her guests at the Supreme Court in Washington DC, where she was awarded a $50,000 career grant. In turn, she used that money towards a matching campaign for Center Stage Strings, doubling the amount into $100,000 for student scholarships.
Ms. Belen plays on a violin made in Mantua, Italy by Stefano Scarampella.
Panelists
(to be announced)
Friday, May 26
Orientation
Mic checks
Faculty Panel with Q&A session
Game night
Saturday, May 27 – Monday, May 29
First lesson
Daily session on key topics
Tuesday, May 30 – Thursday, June 1
Second lesson
Daily session on key topics
Young Professionals Panel with Q&A session
Friday, June 2 – Saturday, June 3
Masterclass Marathon – 3 per day
Sunday, June 4
Last masterclass
Goodbye party
Frequently Asked Questions
How long is the program?
OSSI will be 10 days long; the program begins on Friday, May 26, and will conclude with a debrief/goodbye party on Sunday, June 4. You will receive 2 full hour-long lessons with your assigned faculty member(s), daily sessions, masterclasses to either watch or participate in, and open studio classes with faculty members.
You should expect to be practicing intensively during the program, although there are no formal practice sessions.
What is the tuition cost?
Total tuition is $597 and includes any masterclass(es) you may be selected to play in.
You will be required to make a $300 non-refundable deposit to secure your place upon acceptance.
Is there scholarship available?
At the moment, there is limited scholarship available. We are working on grants and donors and if scholarship becomes available, you will be notified with or after your acceptance.
You may indicate on your application your need; a written letter is the most important part of a scholarship appeal.
What are the age/level requirements?
You should be between 15-28 years of age, playing at an advanced high school or college level. If you are above or below the age suggestion, you are welcome to apply, if you feel you fit the program.
Do I have to be in the US to participate?
Absolutely not! We would love for international students to participate. You will have to be available for lessons, auditions, and sessions, but we will do our best to schedule around your time zone. All sessions will take place in the morning for anyone in Asia, and will also be recorded for future viewing.
What time zone are the events in?
All events will be stated in EST (New York time) and will occur from 10am-around 7 or 8pm. Sessions will happen in the morning, masterclasses happen in the evening, and auditions/lessons will happen all day.
How are faculty assigned?
You will indicate your top 3 choices on your application and will find out which studio you have been accepted into with your acceptance email.
What are the application requirements?
You will need to submit two videos of up to 15 minutes total.
Recordings should not be more than one year old and should contain standard repertoire, such as a movement of Bach and a movement of a concerto. No formal repertoire is required.
Is there an application fee?
Yes. The nonrefundable application fee is $40 until March 20.
The nonrefundable application fee raises to $60 from March 20-April 10.
Will you have a wait list?
Yes, we will hold a small wait list, in the chance someone withdraws or chooses not to accept their spot. Accepted applicants will have one week to accept or decline their spot and wait listed applicants will likely have a final decision at the end of that week period.
When are decisions released?
Applications for OSSI close April 1, and you will hear back by May 10.
Can I take lessons with other faculty members?
You may not take any lessons with other faculty members through official OSSI programming. However, you may contact faculty members and request a lesson time. Decisions on fees and available hours are up to their discretion.
How many spots are there in the program?
Each teacher will have a maximum of 15 students in their studio. There will be a total of 90 violin spots, 60 viola spots, and 60 cello spots.
What technology do I need to participate?
You will need a laptop/computer with a webcam, high speed internet, ethernet cable, quality speakers/headphones (either built-in to your computer or external), and a quality microphone. Everything is required, unless your internet speed reaches over 75 mbps download and 10mbps upload, in which case, your WiFi speed will suffice (not ethernet cable required).
If you are in need of a microphone and would like to rent one through OSSI, please contact Alyssa after your acceptance.
What does split studio mean?
Split studio means you will receive two lessons per faculty member. With some split studios, you will receive two lessons with the first faculty member, then two with the other; however, you may also receive one per week with each faculty member.
Start your application Today. space is limited.
Applications open February 17 and close April 10 (extended deadline).
ask a question
Apply Now
Still have questions?
Please feel free to reach out with any pertinent questions. Otherwise, looking forward to seeing your application!