2020 Summer Wrap-Up Report
Final Verdict: Overwhelmingly Successful!
The Online Solo Strings Intensive was, without a doubt, entirely successful. Every student was engaged with the material, felt they grew in their musicianship, and learned from our evening sessions. I received an overwhelmingly positive response through the participant survey I released and although it was the first online festival I have run, it flowed without a hitch.
In fact, it was the very first online festival to be announced and had almost no guidelines or precedent to follow. Therefore, its success should very much be celebrated!
Each student received 4 private hour-long lessons, a weekly studio class, and 8 seminars chock full of information. The focus of OSSI: replicating a festival experience as much as possible. We accomplished this with daily meals together, fun activities, practice Zooms, and lots of learning.
Students also were able to attend and even play in any number of the 6 masterclasses we presented, with incredible artists Hans Jørgen Jensen, Tessa Lark, Mimi Zweig, Brannon Cho, Zlatomir Fung, and James Dunham.
We had 8 inspiring speakers over the two weeks to help us learn topics outside our instruments.
Our students loved all the talks; I saw them taking notes, rewatching the recorded parts, and paying close attention to everything! Several of them would approach me and mention how much the session impacted them. I heard from Prof. Soovin Kim that a couple of his students said they had heard many of the topics before, but not in the way they were presented by our speakers.
It is great to hear that students were impacted by the evening sessions.
Laura Bossert also offered 15 students the opportunity to work one-on-one with her and fix their resumes and bios, which they were all very appreciative of.
Our speakers and talks included: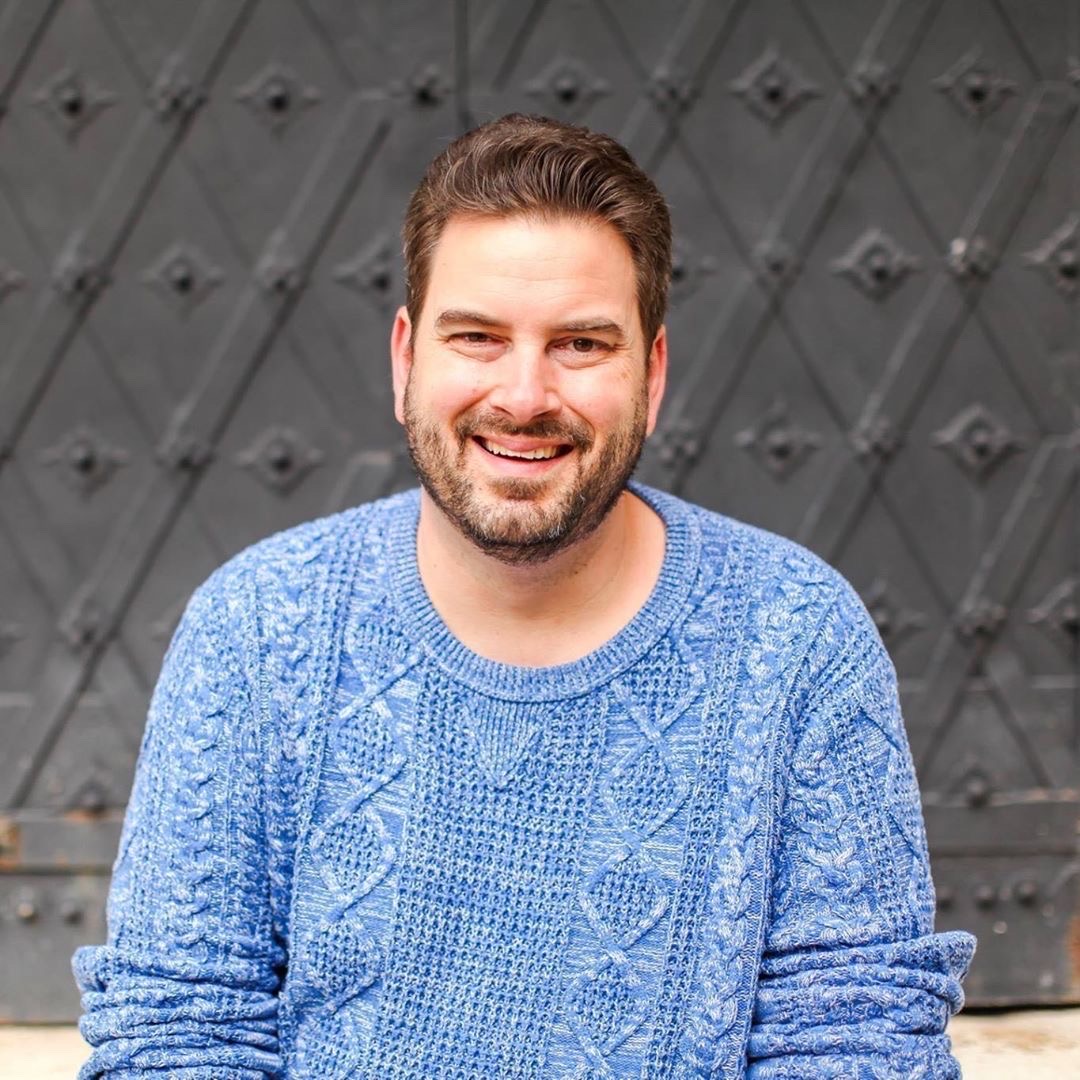 Winning the Mental Game: Taking a Fresh Look at Performance Anxiety with Nicholas Pallesen
We're often told we must work as much on the mental side of performing as the technical side. And yet, despite the countless techniques, therapies, and methods out there and people's best willpower and effort, many performers still suffer from crippling performance/audition anxiety. This workshop proposed a potentially radical question: What if all the effort to "fix" performance anxiety is the actual thing keeping people stuck? 
New World Symphony faculty member and Peak Performance Specialist Nicholas Pallesen revealed a fresh, new perspective on performance anxiety. We learned why shining in performances and auditions might not require needing to conquer nerves, find a pre-performance routine, or "get in the zone".
What Music School Doesn't Teach You About Creating a Successful Career
Sarah Whitney, musicians coach and violinist of Sybarite5 took us through some of the top skills we need to have as humans and musicians to launch ourselves and not just survive, but thrive. We dove into overcoming the fear of failure, why networking is so crucial and how to do it well, and managing stress and overwhelm so we can be productive and exhilarated about life.
She challenged our own assumptions and helped us push through to a better us as not only musicians, but people.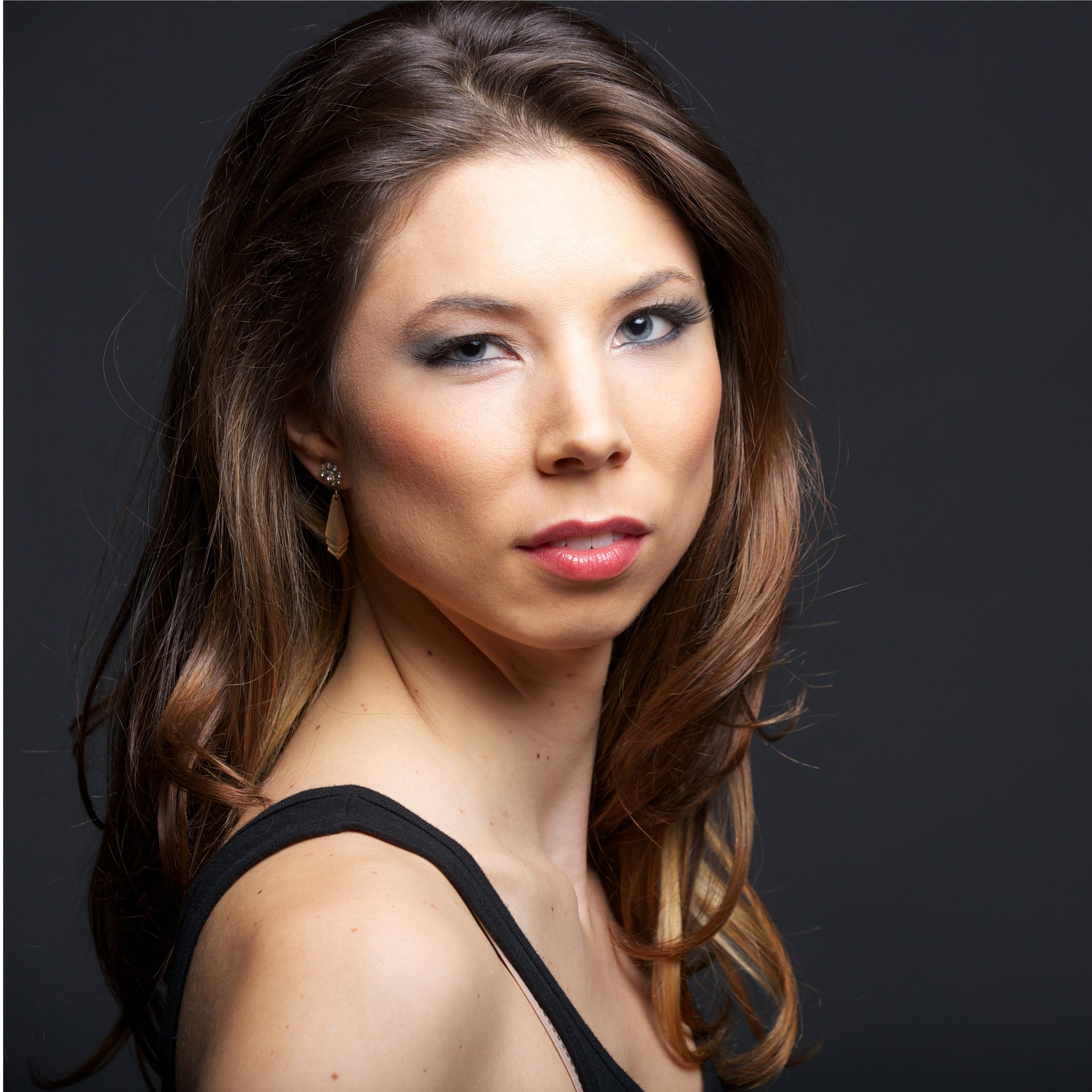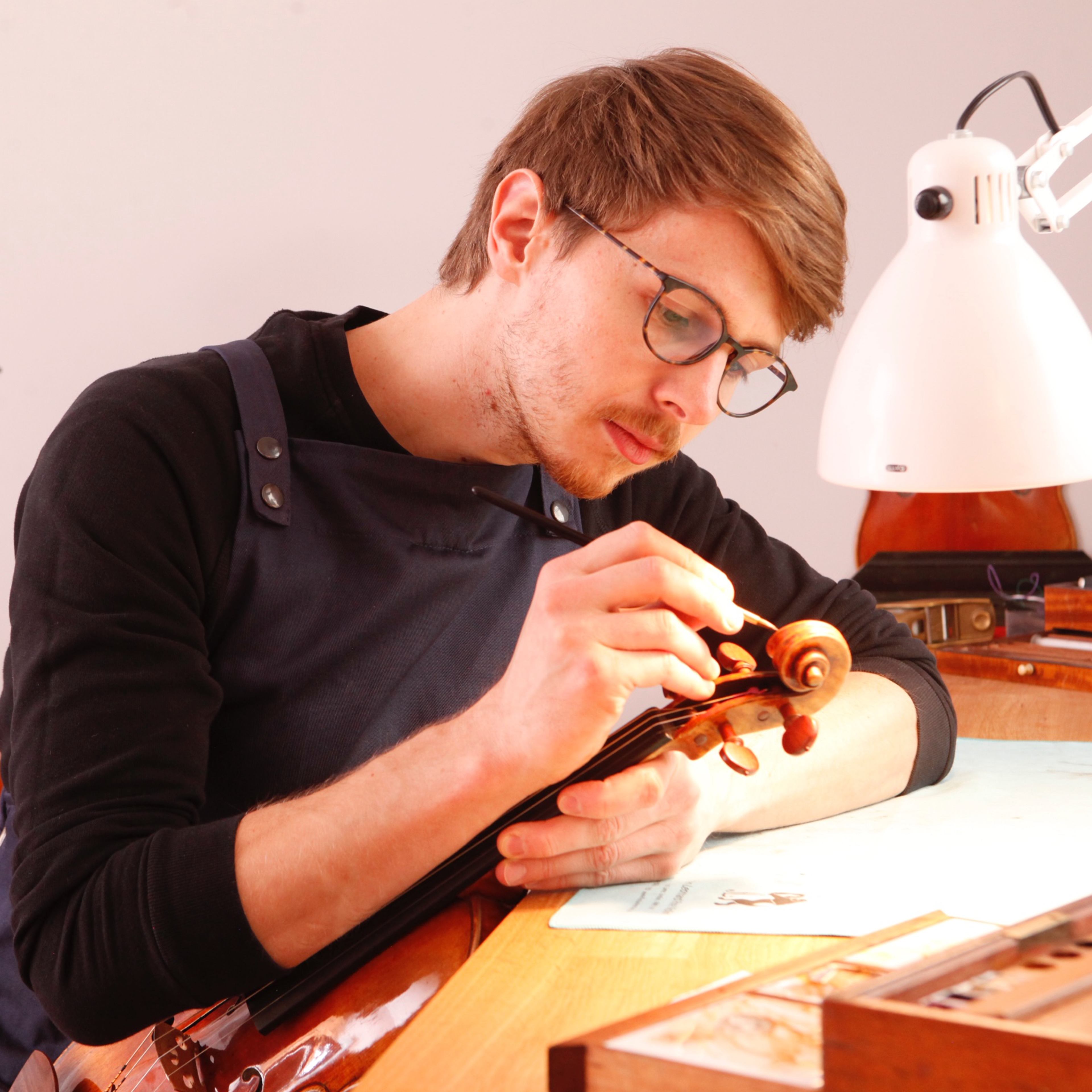 Take Care of Your Instrument: How to Do Minor Repairs & Keep it in Tip-Top Shape
Adam Pelzer, Head of Workshop at Florian Leonhard Fine Violins NYC, showed us around his workshop and walked us through how a violin is made. He even was able to show us his work currently in-progress. While many students already know how to straighten a bridge, change strings, check buzzing sounds, etc., Adam gave us his own tutorial on how to do those things safely and efficiently, especially with so much misinformation floating around.
Adam previously was trained at the Violin Making School in Mittenwald, Germany, and then moved to LA to work at Hans Weisshaar Musical Instruments. Shortly thereafter, he worked at Florian Leonhard Fine Violins in London, and then was promoted to Head of Workshop at their NYC branch.
Warming Up and Preventing Injury with Janice Ying, PT, DPT, OCS
As we started an Intensive program, it was very important that we regain our stamina in a healthy and safe way. Janice Ying, physical therapist of the Colburn School, shared her best warm ups for before we practice and how to prevent injury for a sustainable practicing and performing life.
We learned how to:
– Warm up safely
– Stay warm
– Know our bodies better and prevent injury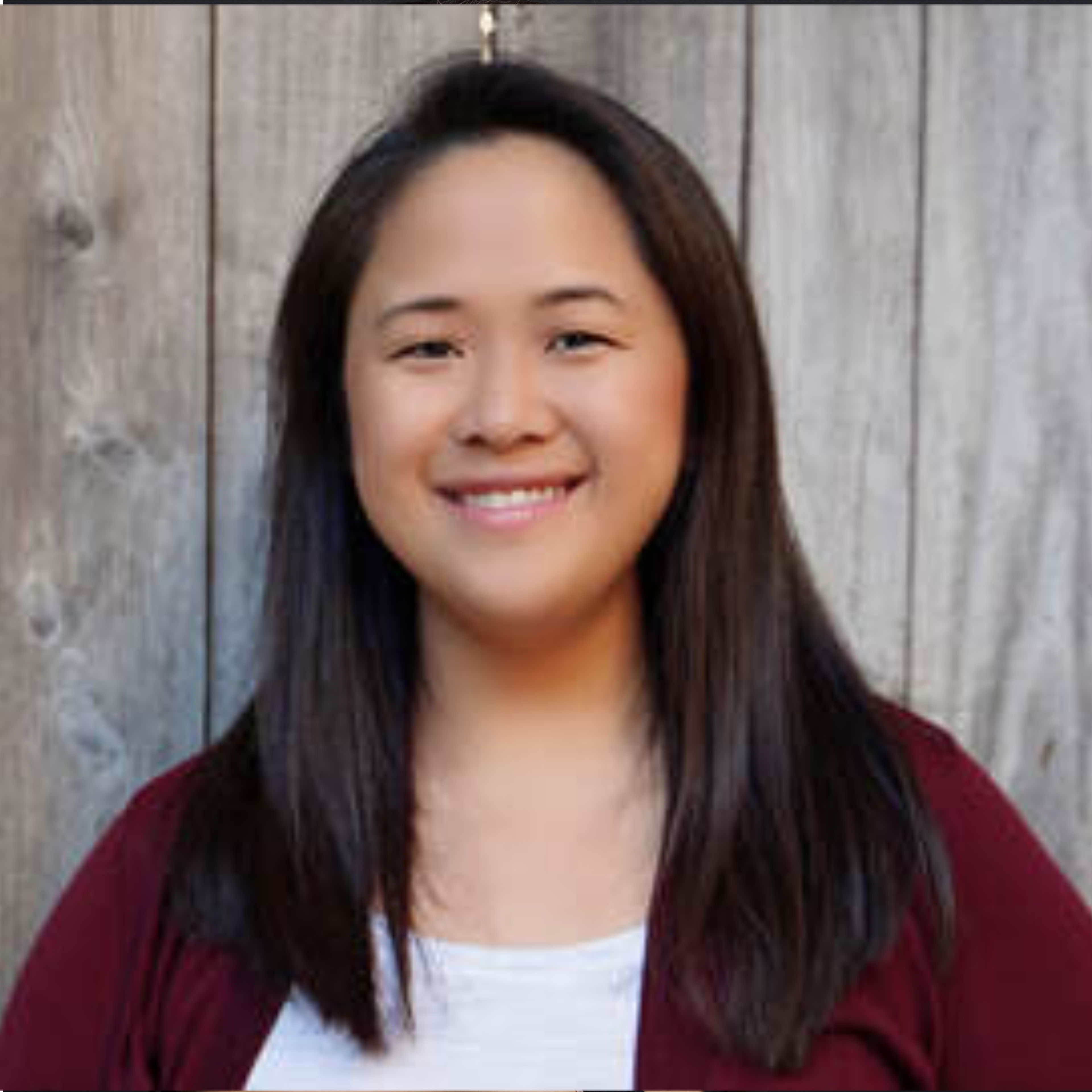 Our faculty?
WORLD-CLASS.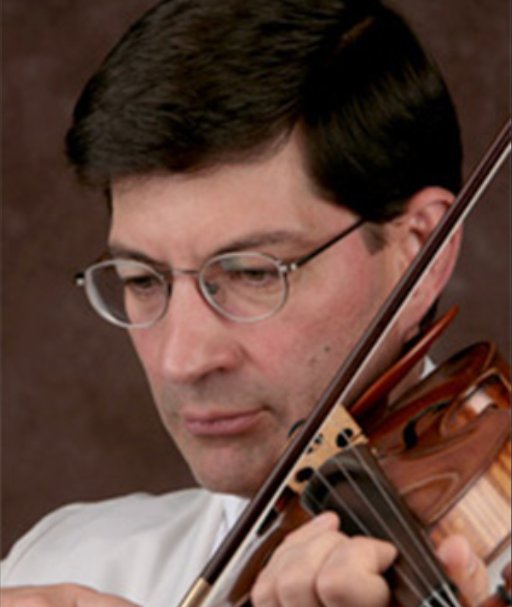 Paul Kantor, Rice University
Biography
Paul Kantor is currently the Sally Shepherd Perkins Professor of Violin at the Shepherd School of Music at Rice University having previously served as the Eleanor H. Biggs Distinguished Professor of Violin at the Cleveland Institute of Music. He received his Bachelor of Music and Master of Music degrees from the Juilliard studying violin with Dorothy DeLay and chamber music with Robert Mann. For thirteen years he served as Chair of the String Department at the University of Michigan and has taught at the Juilliard School, the New England Conservatory, and Yale University. He continues as Artist in Residence at the Glenn Gould School of Music/ Royal Conservatory of Music since his appointment in 2008. Along with his son, violinist Timothy Kantor, he founded and directs the Gabriel Del Orbe Violin Program in the Dominican Republic.
Additionally, he has presented master classes at the Starling-Delay Symposium, Indiana University, the Eastman School, the University of Southern California and the New World Symphony, among others. His students consistently win major awards at important violin competitions including the Indianapolis, Montreal, Stulberg, Buenos Aires, Klein, and Fischoff.
For the past 37 years, he has been on the Artist/Faculty of the Aspen Music Festival & School where he has been concertmaster of both the Festival Orchestra and the Chamber Symphony. He has performed as soloist with numerous symphony orchestras as well as serving as concertmaster of the New Haven Symphony, the Lausanne Chamber Orchestra and the Great Lakes Festival Orchestra. Kantor was a member of The New York and Lenox string quartets, the Berkshire Chamber Players and the National Musical Arts Chamber Ensemble in Washington, D.C.
Mr. Kantor has performed the world premieres of Dan Welcher's Violin Concerto, (subsequently recorded with Larry Rachleff and Symphony II) as well as John Corigliano's "Red Violin Caprices". His recordings can be found on the labels of Equilibrium, CRI, Delos and Mark Records. In 2014 he was honored with the Artist Teacher Award from the American String Teachers Association.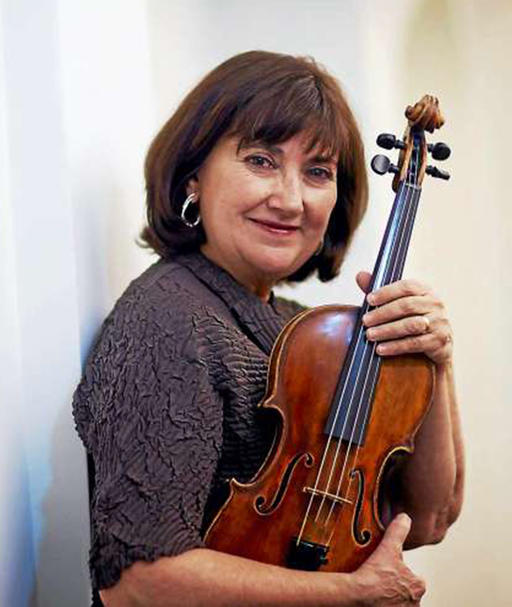 Ani Kavafian, Yale University
Biography
Violinist Ani Kavafian enjoys a prolific career as a soloist, recitalist, and chamber musician. She has performed with virtually all of America's leading orchestras in major venues across the country, has premiered and recorded a number of works written for her, and has been featured on many network and PBS television music specials. Kavafian is a member of the Trio da Salo and the Kavafian-Schub-Shifrin Trio and tours internationally as an artist-member of the Chamber Music Society of Lincoln Center. She also appears frequently in performance with her sister, violinist and violist Ida Kavafian.
At Yale, Kavafian teaches a studio of graduate-level violin students, coaches chamber ensembles, and frequently performs on Yale's Faculty Artist Series and Yale in New York series. She regularly teaches and performs at several music festivals, including the Norfolk Chamber Music Festival/Yale Summer School of Music, the Heifetz International Institute, Sarasota Music Festival, and the Meadowmount School of Music. 
Born in Istanbul, Turkey, of Armenian heritage, Kavafian began piano lessons at age 3. At age 9, in the United States, she began studying violin with Ara Zerounian and eventually with Mischa Mischakoff. She went on to study violin at the Juilliard School with Ivan Galamian, eventually earning a master of music degree with highest honors. She plays the 1736 Muir McKenzie Stradivarius violin.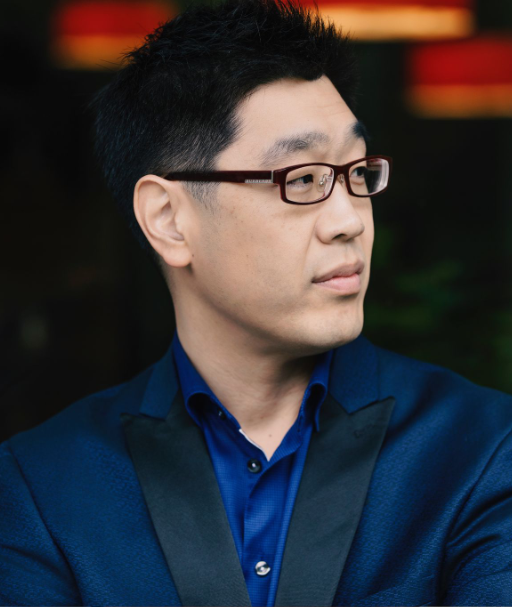 Soovin Kim, New England Conservatory
Biography
Korean-American violinist Soovin Kim is an exciting player who has built on the early successes of his prize-winning years to emerge as a mature and communicative artist. After winning first prize at the Niccolò Paganini International Competition, Mr. Kim was recipient of the prestigious Borletti-Buitoni Trust Award, an Avery Fisher Career Grant, and the Henryk Szeryng Foundation Career Award. Today he enjoys a broad musical career, regularly performing repertoire such as Bach sonatas and Paganini caprices for solo violin, sonatas for violin and piano by Beethoven, Brahms, and Ives, string quartets, Mozart and Haydn concertos and symphonies as a conductor, and new world-premiere works almost every season. 
In recent seasons he has been acclaimed for his "superb…impassioned" (Berkshire Review) performance of Alban Berg's Chamber Concerto at the Bard Festival with the American Symphony Orchestra and a "sassy, throaty" (Philadelphia Inquirer) rendition of Kurt Weill's concerto with the Curtis Chamber Orchestra. Other unusual concerto collaborations included Mendelssohn's Double Concerto with conductor Maestro Myung-Whun Chung, the same Mendelssohn concerto with the Dallas Symphony and music director Jaap van Zweden, and Beethoven's Triple Concerto in Carnegie Hall. He has performed in past seasons with the Philadelphia Orchestra, San Francisco Symphony, Stuttgart Radio Symphony, Salzburg Mozarteum Orchestra, and the Seoul Philharmonic and Accademia di Santa Cecilia Orchestra with Maestro Chung. 
For 20 years Soovin Kim was the 1st violinist of the Johannes String Quartet. Among their special projects was a two-season tour with the famed and now-retired Guarneri String Quartet in a program including world-premieres of works by Esa-Pekka Salonen, Derek Bermel, and William Bolcom. Mr. Kim maintains a close relationship with the famed Marlboro Festival where he regularly spends his summers. He is well-known in Korea as a member of MIK, his ground-breaking piano quartet ensemble. He recently launched the exciting Chien-Kim-Watkins Trio with his wife, pianist Gloria Chien, and cellist Paul Watkins of the Emerson Quartet. 
Soovin Kim's latest solo CD, Gypsy, was his third solo collaboration between American label Azica Records and Korea-based Stomp/EMI. They previously released a French album of Fauré and Chausson with pianist Jeremy Denk and the Jupiter Quartet, and Paganini's demanding 24 Caprices for solo violin which was named Classic FM magazine's Instrumental Disc of the Month ("he emerges thrillingly triumphant…a thrilling debut disc."). He made his first solo recording with Jeremy Denk for Koch-Discover in duo works by Schubert, Bartók, and Strauss. Mr. Kim also has six commercial chamber music recordings including an acclaimed live performance from the Marlboro Festival of Beethoven's Archduke trio with pianist Mitsuko Uchida and the late cellist David Soyer. In 2020 his recording of Bach's monumental solo sonatas and partitas will be released. 
Soovin Kim and his wife are the newly appointed co-artistic directors of Chamber Music Northwest in Portland, Oregon, one of the pre-eminent chamber music organizations in the U.S.  
Soovin Kim also founded the Lake Champlain Chamber Music Festival in Burlington, Vermont in 2009. With its focused programming and exceptional artists the festival is "increasing its stature as one of this country's summer chamber music meccas (Rutland Herald)." Mr. Kim and the Lake Champlain festival helped to create the ONE Strings program in Burlington which makes violin lessons part of the regular curriculum for every 3rd, 4th, and 5th grader. In May 2015 he received an honorary doctorate from the University of Vermont in recognition of his contributions to the community.
Soovin Kim dedicates much of his time to his passion for teaching. He previously taught at Stony Brook University and the Peabody Institute, and now he teaches exclusively at the New England Conservatory in Boston. Mr. Kim studied at the Cleveland Institute of Music with David Cerone and Donald Weilerstein, and at the Curtis Institute of Music with Victor Danchenko and Jaime Laredo.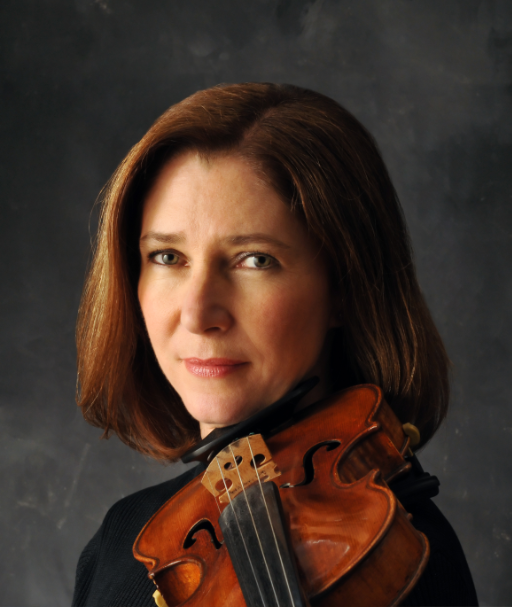 Connie Heard, Vanderbilt University
Biography
Cornelia Heard currently holds the Valere Blair Potter Chair at Blair School of Music, Vanderbilt University, where she is professor of violin and chair of the string department. She has served on the artist faculty of the Aspen Music Festival and School since 2005 and is co-director of the chamber music program. As a member of the Blair String Quartet, she has toured extensively throughout the United States, presented complete Beethoven and Bartok cycles and recorded for the Naxos, Innova, Warner Reprise, New World, Blue Griffin and Pantheon labels. She has recently participated in festivals in Portillo and Santiago, Chile, Guangzhou, China and Loja, Ecuador. Ms. Heard has performed on concert series at the Library of Congress and at New York's 92nd Street Y, as well as at Lincoln Center, the Kennedy Center, Merkin Hall and Weill Hall at Carnegie Hall. She served on the faculty of the Sewanee Music Festival from 1985 to 1999 and the Killington Festival from 2002-2004. Other summer festival appearances have included Chamber Music Northwest, Colorado, Highlands-Cashiers, Kapalua, Maverick, Music Mountain, Roycroft, Sedona and Skaneateles Festivals, as well as performances in Italy, Ecuador and Iceland. 
Ms. Heard has given master classes throughout the United States and her students have won and been prizewinners in regional, national and international competitions.
Ms. Heard earned a Master of Music degree from the Juilliard School as well as Bachelor's degrees from Juilliard and Sarah Lawrence College. She studied violin with Dorothy DeLay and chamber music with Robert Mann, Felix Galimir, Earl Carlyss and Samuel Rhodes, as well as Ruth Laredo and Jan DeGaetani.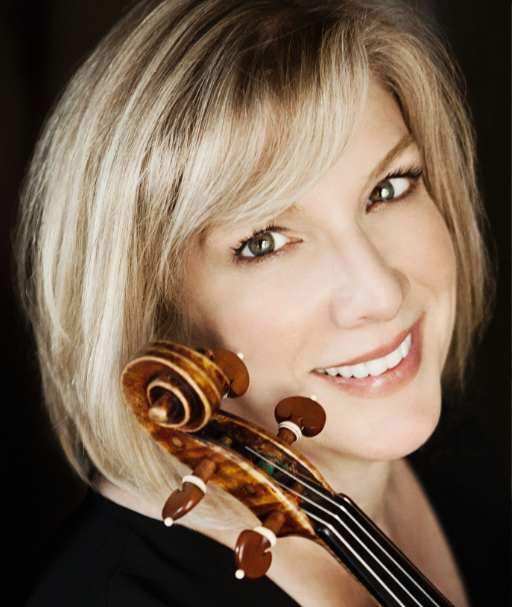 Annie Fullard, McDuffie Center for Strings
Biography
Annie Fullard, violinist, joyfully celebrates more than thirty years as a member of The Cavani String Quartet hailed by the Washington Post as "completely engrossing, powerful and ele-gant". Ms. Fullard and her quartet colleagues are recipients of numerous awards including the Naumburg Chamber Music Award, Cleveland Quartet Competition, Banff, Fischoff, Carmel Competitions, and were twice awarded The Guarneri Quartet Award for Artistic Excellence. 
As a leader in the field of chamber music advocacy and education, Ms. Fullard served as faculty, as Artist in Residence at The Cleveland Institute of Music for the past 30 years, and is currently Distinguished Visiting Artist in Chamber Music the Mc Duffie Center for Strings, Mercer University. In 2018, she served as resident faculty for The Juilliard Music and Arts summer program in Shanghai, China. 
Lauded for her "gleaming artistry, bravura and sensitivity" by The Cleveland Plain Dealer, is a proactive and passionate advocate for chamber music and sees the empathy and connectivity of playing and teaching chamber music as a metaphor for the kind of communication between peoples and nations toward which we should strive. Ms Fullard performs as a guest artist and presents master classes and lecture demonstrations at music festivals, in all fifty states and abroad, including The Perlman Music Program, The New World Symphony, Norfolk Chamber Music Festival, Aspen Music Festival, Interlochen Center for the Arts, Chautauqua Festival, Kneisel Hall, Encore Chamber Music, and Beaujolais (France) Stage 2019. Ms. Fullard is Director of Outreach for The Cleveland Chamber Music Society and has served as a juror for The Fischoff National Chamber Music Competition, Discover National Competition, the Violin Society of America, and participated in the Violins of Hope Project. 
Recognizing the natural ability of chamber music playing to inspire cognitive and emotional development in children through empathy and interaction she founded The Friday Night Chamber Music Program for pre-college students at CIM in 2016. Projects on the horizon include a book, The Art of Collaboration -Rehearsal Techniques and Coaching Strategies for Musical Team Building with writing partner Dorianne Cotter-Lockard, Ph.D. She pursued studies at Yale University, Indiana University, The Eastman School of Music and performs on violin modeled on Paganini's made by Jean Baptiste- Vuillaume (1846) 
Teachers and mentors include Donald Weilerstein, Josef Gingold, Franco Gulli, Earl Carlyss and Peter Salaff. She enjoys downhill skiing, listening to Ella Fitzgerald, Beethoven, and has two cats Mewzik and Art. For more information please visit Cavani.org.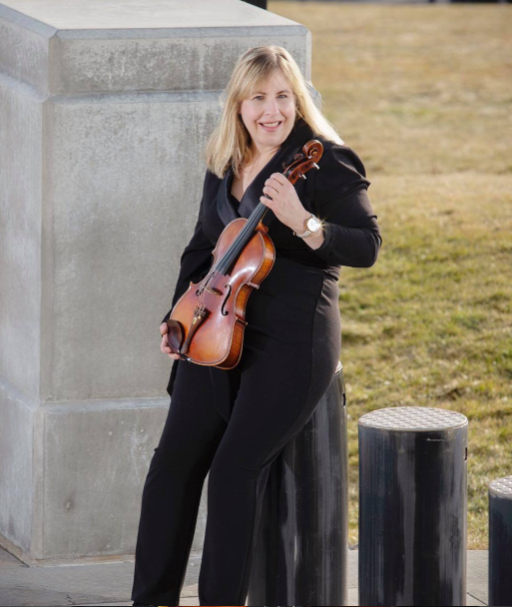 Laura Bossert, Wellesley College
Biography
Laura Bossert-King, violinist/violist, a Silver Medalist in the Henryk Szeryng International Violin Competition, has earned recognition for her artistry as a soloist, chamber musician, and pedagogue. She is one of the most respected and sought-after teachers of her generation.
Ms. Bossert served as an Associate Professor of violin and viola at and chair of the string department at the Setnor School of Music of Syracuse University from 2016-2019. For over 18 years, she has taught at Wellesley College and in the summer months she works at the The Quartet Program, LyricaFest, ArtsAhimsa and Wellesley Composer's Conference. Her students hold positions in many wide ranging institutions such as the San Francisco, Toronto, Portland, Milwaukee, and Houston Symphonies, Handel and Haydn Society, BBC Radio Orchestra, Helsinki, Santiago and Royal Philharmonics, the Hausmann & Cecilia String Quartets, (Banff's 2010 International Quartet First prize winners), A Far Cry, New England Conservatory, Santa Fe Opera, Community Music Works, University of Ottawa, San Diego State University and the Longy School of Music of Bard College. They have been awarded top prizes in international and national competitions such as Young Concert Artists, Fischoff, Spohr, the Banff & Miami String Quartet Competitions and the Music Teacher's National Association (MTNA).
Ms. Bossert has appeared in collaboration with Elmar Oliveira, Joseph Silverstein, Paul Neubauer, William Preucil, Kim Kashkashian, David Jolley, Joseph Robinson and with ensembles including the Muir, Shanghai, Invoke & Lark String Quartets, as well as the Amelia, Raphael and Mirecourt Piano Trios. She has toured as an improv violinist with David Amram and Chuck Mangione and is a frequent guest artist with Society of New Music, (Syracuse, NY): this season performing the world premiere of Roberta Sierra's Near to the End.
Recent performing highlights include chamber music appearances with David Finckel, the Ellipsis Piano Trio, Con Affetto & the Invoke String Quartets, Vocollage and a forthcoming debut recording sponsored by the Rebecca Clarke Society of the violin duo repertoire. In the spring of '19, her students were featured on Robert Sherman (renowned broadcaster of the Listening Room) and NPR's McGraw Hill Young Artist Showcase.
Bossert resides in Lincoln, Massachusetts with her husband, cellist Terry King and their very loved Brittany spaniel dog, Buddy. With Terry they co-direct LyricaFest, a chamber music festival for college and conservatory students now celebrating the Fest's 20th anniversary season.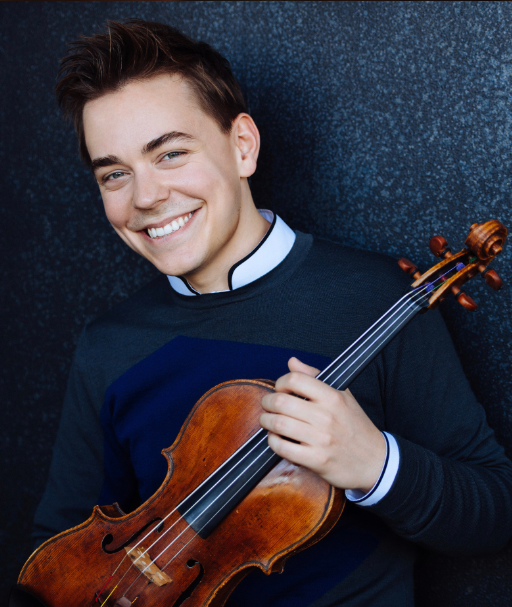 Matthew Lipman, Stonybrook University
Biography
American violist Matthew Lipman has been praised by the New York Times for his "rich tone and elegant phrasing," and by the Chicago Tribune for a "splendid technique and musical sensitivity." Lipman has come to be relied on as one of the leading players of his generation, frequently appearing as both a soloist and chamber music performer.
Highlights of recent seasons include appearances with the Minnesota Orchestra, BBC Philharmonic, Academy of St Martin in the Fields and Juilliard Orchestra. Lipman has worked with conductors including Edward Gardner, the late Sir Neville Marriner, Osmo Vänskä, and Nicholas McGegan. His recent solo debuts include appearances at the Aspen Music Festival, Seoul's Kumho Art Hall, Lincoln Center's Alice Tully Hall, Chicago's Orchestra Hall, and the Walt Disney Concert Hall. This season, Lipman makes his debut at Carnegie Hall with the Soloists of the Kronberg Academy, and with Michael Tilson Thomas's Viola Visions Festival of the New World Symphony in Miami.
Ascent, his 2019 release by Cedille Records, was celebrated by The Strad as a "most impressive" debut album where Lipman is praised for his "authoritative phrasing and attractive sound." The album marks the first ever recording of the recently discovered work by Shostakovich, Impromptu for viola and piano and of Clarice Assad's Metamorfose for viola and piano, which was commissioned for the recording. Lipman has also been featured on the recording of Mozart's Sinfonia Concertante with violinist Rachel Barton Pine and the Academy of St Martin in the Fields conducted by the late Sir Neville Marriner. The album topped the Billboard Classical Charts and has received praise by both the press and public.
Named the 2019 Artist-in-Residence for the American Viola Society, Lipman has additionally been featured on WFMT Chicago's list "30 Under 30" of the world's top classical musicians, and is a published contributor to The Strad, Strings and BBC Music magazines. He performs regularly with the Chamber Music Society of Lincoln Center and at music festivals including St. Petersburg's White Nights, Music@Menlo, Marlboro, Ravinia, Bridgehampton, Seattle, Saratoga, and Kissinger Sommer festivals. His frequent chamber music partners include Martin Helmchen, Tabea Zimmerman, Mitsuko Uchida, Itzhak Perlman, Sir András Schiff, Henry Kramer, and Pinchas Zukerman. Dedicated to expanding the repertoire for the viola, Lipman has also performed the premieres of works by composers such as Helen Grime and David Ludwig.
Lipman is the recipient of a 2015 Avery Fisher Career Grant, a Kovner Fellowship, and the Jack Kent Cooke Award, and is also a major prize winner in the Primrose, Tertis, Washington, Johansen, and Stulberg International Viola Competitions. He studied at The Juilliard School with Heidi Castleman, and was further mentored by Tabea Zimmermann at the Kronberg Academy. A native of Chicago and an alum of The Bowers Program (formerly CMS Two), Lipman is on the faculty of Stony Brook University. He performs on a fine 1700 Matteo Goffriller viola loaned through the generous efforts of the RBP Foundation.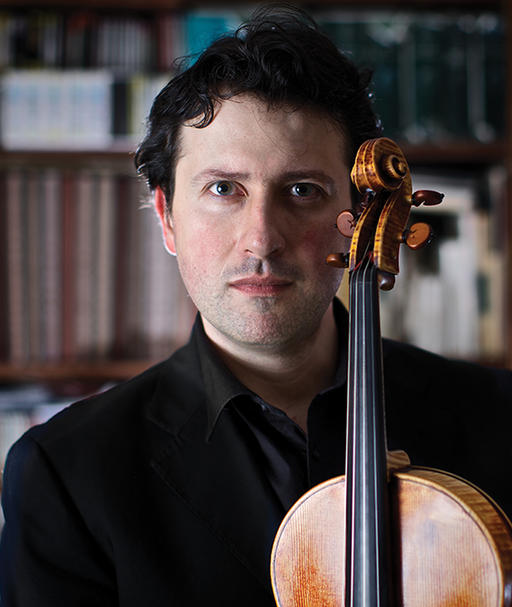 Ettore Causa, Yale University
Biography
Awarded both the "P. Schidlof Prize" and the "J. Barbirolli Prize" for "the most beautiful sound" at the prestigious Lionel Tertis International Viola Competition in 2000, Italian-born violist Ettore Causa has been praised for his exceptional artistry, passionate intelligence and complete musicianship. He has made solo and recital appearances in major venues around the world, and has performed at prestigious festivals. A devoted chamber musician, Causa has collaborated extensively with internationally renowned musicians.
At the Yale School of Music, Causa teaches graduate-level viola students and coaches chamber ensembles. He has performed on the School's Faculty Artist Series and Oneppo Chamber Music Series and at the Yale Summer School of Music/Norfolk Chamber Music Festival. Before Causa joined the faculty of the School of Music in 2009, he taught both viola and chamber music at the International Menuhin Music Academy. He attended the International Menuhin Music Academy, where he studied with Alberto Lysy and Johannes Eskar, and the Manhattan School of Music, where he studied with Michael Tree.
Causa has published many highly regarded CDs on the Claves label. One notable recording is Romantic Transcriptions for Viola and Piano, on which he performshis own transcriptions, which was awarded a prestigious "5 Diapasons" by the French magazine Diapason.
In 2015, he was one of the honored guests at the 43rd International Viola Congress, where he performed his own arrangement of the Schumann Cello Concerto. Causa is an honorary member of British Viola Society and he performs on a viola made for him by Frederic Chaudièrein 2003.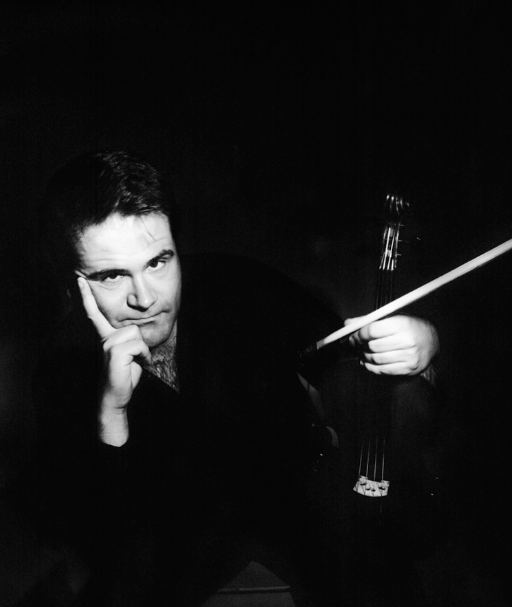 Milan Milisavljevic, Mannes School of Music
Biography
Milan Milisavljević is Principal Viola with the Metropolitan Opera Orchestra and is on the faculty of the Mannes School of Music in New York. Milan previously served as Assistant Principal of the MET for twelve years. In addition, he is a former member of the Royal Concertgebouw Orchestra and has also served as guest Principal Viola of orchestras worldwide, such as the Toronto Symphony. 
Milan has appeared as soloist throughout the world, with orchestras such as the Munich Chamber Orchestra, the Belgrade Philharmonic, Aspen Sinfonia, Classical Tahoe, Orquesta Filarmónica de Boca del Río and many others. Milan's solo viola album Sonata-Song, published by Delos Music, has received glowing reviews, with the recording of A. Khatchaturian's solo sonata on the album hailed by the Strad magazine as "definitive". 
As a conductor, he has conducted orchestras in the United States, Mexico and Europe. Milan is strongly dedicated to music education and his activities include teaching and volunteering, such as with L'Ecole de musique St-Trinité in Port-au-Prince, Haiti.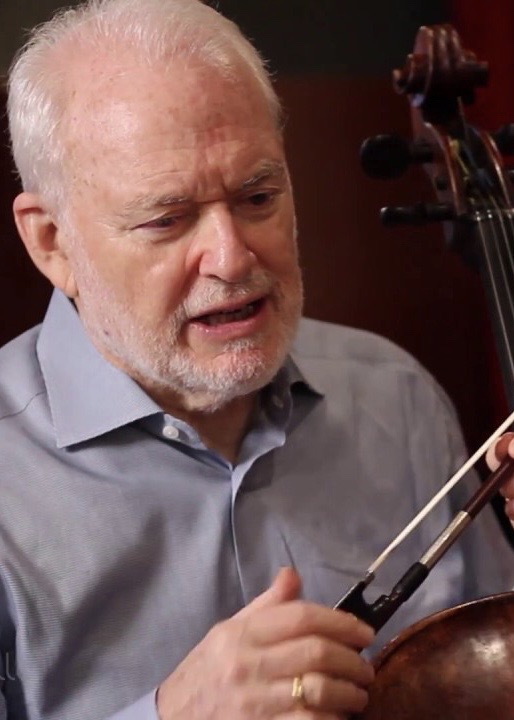 Paul Katz, New England Conservatory
Biography
As cellist for 26 years of the legendary Cleveland Quartet, Paul Katz made more than 70 recordings, receiving many distinctions including Best of the Year Awards from Time Magazine and Stereo Review, 11 Grammy nominations, and 2 Grammy Awards. Recordings of special interest to cellists are his Dohnanyi Cello Sonata and the Cleveland Quartet's Schubert Quintet for two cellos with Yo-Yo Ma. Mr. Katz and the CQ performed at the White House, on "CBS Sunday Morning," NBC's "Today Show," and "The Grammy Awards" (in 1973, the first classical musicians ever to appear). "In The Mainstream: The Cleveland Quartet," was a one hour documentary televised across the U.S. and Canada, available today on YouTube.
Since 2001 Mr. Katz has taught cello at the New England Conservatory and directs NEC's Professional String Quartet Training Program. His cello students have achieved international careers with solo CD's on Decca, EMI, Channel Classics and Sony Classical; are cellists of some of the most illustrious recent string quartets (Ariel, Cavani, Jupiter, Lafayette, Pacifica, Parker and Ying); are principal chairs in the orchestras of Detroit, St. Louis, Los Angeles, Oslo, Osaka, and are members of many American symphony orchestras such as Buffalo, Chicago, Cleveland, National Symphony, Pittsburgh, Rochester and St. Louis.
In conjunction with WGBH in Boston and NEC, Paul Katz created cellobello.com, an international cello website featuring video lessons in English with subtitles in Arabic, Chinese, French, Korean and Spanish. CelloBello streams masterclasses, offers regular blogs by illustrious cellists and teachers, has current Jobs and Competition postings, a listing of 21st Century compositions, and weekly call-in video CelloChats on artistic and technical questions.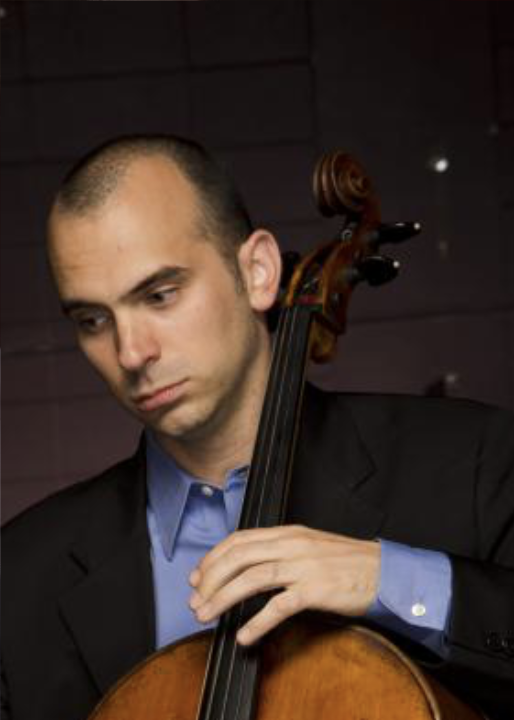 Daniel McDonough, University of Illinois at Urbana-Champaign
Biography
Cellist Daniel McDonough has performed across the U.S. and abroad as a chamber musician and recitalist. He is best known as a founding member of the award-winning Jupiter String Quartet with which he concertizes extensively. In recent years, the Jupiter String Quartet has received first prize at the Eighth Banff International String Quartet Competition, grand prize at the Fischoff Chamber Music Competition, first prize at the Young Concert Artists Auditions, as well as Chamber Music America's triennial Cleveland Quartet Award. The quartet was formerly in Lincoln Center's Chamber Music Society's Chamber Music Two program and, in 2008, were the recipients of a prestigious Avery Fischer Career Grant. The quartet has recorded for Marquis Records and Deutsche Grammophon's DG Concerts in conjunction with the Chamber Music Society of Lincoln Center. 
In addition to his regular appearances with the Jupiter String Quartet, Daniel is a founding member of the innovative East Coast Chamber Orchestra, a democratically-run, self-conducted chamber orchestra comprised of some of the nation's finest string players. For a few concentrated periods of time each year ECCO convenes for intensive rehearsal, musical exploration, and concert touring. The group has been enthusiastically received at the Kennedy Center, New York's Town Hall, and the Philadelphia Chamber Music Society, among others. Their debut recording was released in 2012 on EOne records.
Daniel has been heard repeatedly on NPR's Performance Today and seen on Live from Lincoln Center. He has had the privilege of collaborating with Menahem Pressler, Donald Weilerstein, Wu Han, Roger Tapping, Paul Katz, Marcus Thompson, and Jeremy Denk, among many others. He has appeared as concerto soloist with the Asheville (NC) Symphony, Austin Symphony, the Cleveland Institute of Music Orchestra, and the CMS of Lincoln Center and is heard regularly at many of the country's premiere summer music festivals.
A passionate teacher, Daniel has given lessons and guest masterclasses at some of the country's leading institutions including The Peabody Institute, The Eastman School of Music, The Cleveland Institute of Music, The Massachusetts Institute of Technology, and the Boston Conservatory. The Jupiter String Quartet is on faculty of the Bowdoin International Music Festival, and has appeared often at other prestigious summer academies, including Encore Chamber Music, Madeline Island Chamber Music, and the Aspen Music Festival and School.
Daniel began his musical studies at the age of five in Austin, Texas. He went on to receive his Bachelor's degree, with honors in chamber music and cello performance, from The Cleveland Institute of Music and a Master's from The Juilliard School. He is married to Megan Freivogel, also of the Jupiter String Quartet. Daniel lives in Urbana, IL with Meg and their three children, Lillian, Felix, and Oliver and, when he's not playing music, loves to cook and play tennis.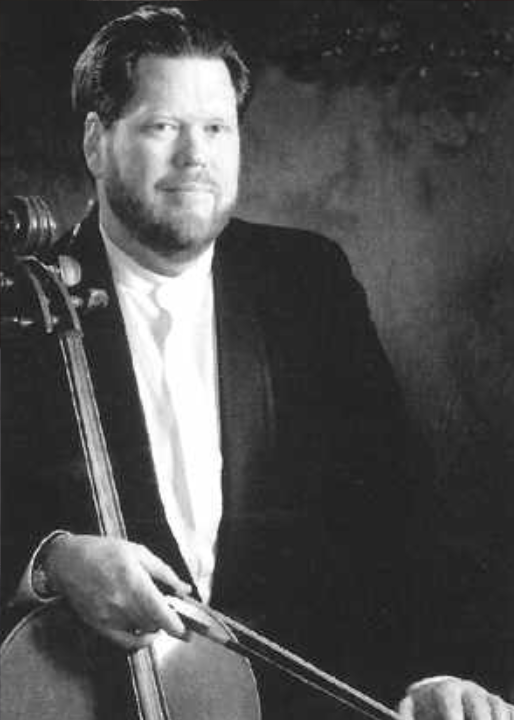 Terry King, Longy School of Music
Biography
Grammy®-nominated cellist Terry King has been described by the Los Angeles Times "…to the instrument born…playing with passion, sweep and drive" and the New York Times "…played with relish and technical aplomb…performances could not be faulted." As a protégé of the legendary Gregor Piatigorsky, King served as his assistant in the famed master classes at the University of Southern California. Dr. King is a devoted teacher – with students placed worldwide in orchestras and in the teaching profession – and is a unique cellist, chamber musician and conductor. Among his recent student's accolades is the Gold Medalist in the XIII Tchaikovsky Competition, Sergey Antonov.
Prominent American composers have written works for King including Roy Harris, Paul Creston, Lou Harrison, and Otto Luening; he has also premiered solo works by Aaron Copland, Virgil Thomson, Henry Cowell, Miklós Rózsa, Lalo Schifrin and Lukas Foss. Mr. King was a member of the award-winning Mirecourt Trio, his solo recordings on Music and Arts label have been met with the highest praise. His recording of the complete Mendelssohn works was recommended in Fanfare Magazine, "of all versions this is the most consistently thought out and expressively realized…intensely poetic" and was also the preferred recording mentioned on the nationally syndicated radio program, "First Hearing." His groundbreaking series CELLO AMERICA has been met with similar praise worldwide.
One of King's interests has been in the field of arranging—first supplying the Mirecourt Trio with light encores, then expanding to cello ensemble music. His arrangements have been heard at several Cello Congresses and have been conducted by Rostropovich. KIng currently teaches at both the Longy School of Music of Bard College and the Hartt School and in the summer months at the Castleman Quartet Program and as co-Artistic Director of LyricaFest. King is also the author of Gregor Piatigorsky: The Life and Career of the Virtuoso Cellist, published by MacFarland & Company (2010).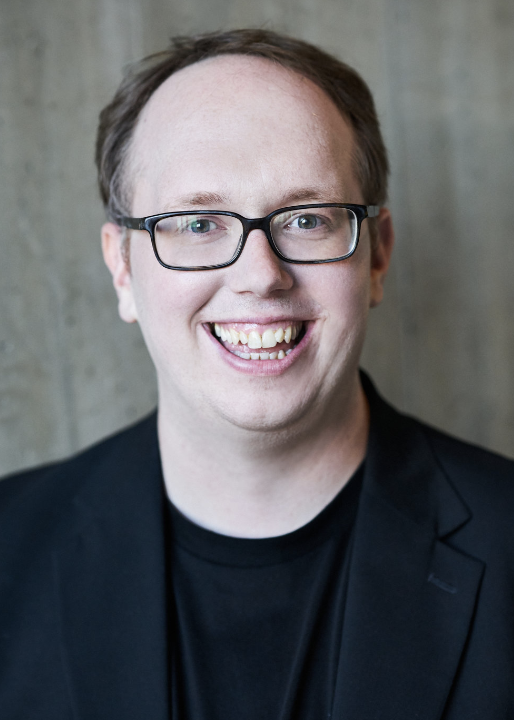 Jonathan Dormand, Oberlin College
Biography
Cellist Jonathan "JD" Dormand has performed internationally on stages including London's Wigmore Hall and Southbank Centre, as well as New York's Weill Recital Hall and the Walt Disney Concert Hall in Los Angeles. Jonathan's performances have been praised by the Boston Globe for being "elastic in phrasing and transparent in detail." Ariane Todes, the former editor of the Strad magazine, noted "Dormand is a fine and thoughtful player, for whom everything works securely and easily."
 Jonathan is a Laureate of the Isang Yun International Cello Competition 2012 in South Korea, and the Pierre Fournier Award 2015 in London, where he was awarded a Major Incentive Grant. Further awards have been from the Hattori Foundation, Countess of Munster Musical Trust and a Williamson Foundation grant in California.
 His principal teachers were Gillian Thoday at Chetham's School of Music, Hannah Roberts at the Royal Northern College of Music, Laurence Lesser at the New England Conservatory and Ralph Kirshbaum at USC Thornton School of Music. Jonathan pursued further guidance from David Geringas in Los Angeles and Steven Isserlis at IMS Prussia cove.
 Jonathan's work as a Chamber musician has been extensive. He has appeared at major international festivals including IMS Prussia Cove "Open Chamber Music", Chicago Symphony's Ravinia Festival, Yellow Barn, Sunset ChamberFest (Los Angeles) and the Verbier Festival. He has collaborated with acclaimed musicians such as pianists John O'Conor and Peter Frankl, violinists Midori, Phillipe Graffin and Donald Weilerstien, 'cellist Ralph Kirshbaum and singers Lucy Shelton and Rod Gilfrey. Jonathan was a founding member of the cello quintet SAKURA, declared by the L.A. Times as "superb" and "brilliant" with whom he performed at the Piatigorsky International Cello Festival 2016.
 Dormand's passion for contemporary music has led to performances at Carlsbad Contemporary Music Festival and the Dallas Symphony Orchestra's 'Soluna' Festival. Additionally, Jonathan has been the featured soloist of contemporary cello concertos with Ensemble TIMF in South Korea, Thornton Edge and USC Symphony in California and the Bournemouth Symphony Orchestra in Britain. Many of Jonathan's performances have been recorded and broadcast on the radio in both in Europe and USA.
As an orchestral musician, Jonathan has served as guest principal cellist with the Philharmonia Orchestra of London, Royal Northern Sinfonia and the BBC National Orchestra of Wales. A committed and dedicated teacher, Jonathan has taught at Yellow Barn's Young Artist Program. In addition to being on the faculty at the Royal Welsh College of Music and Drama.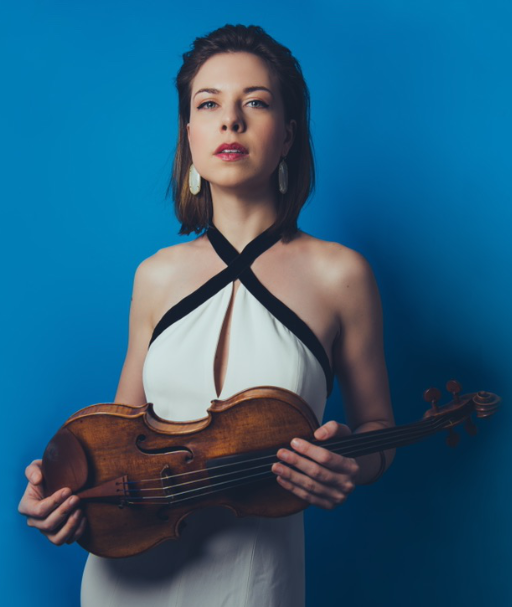 Tessa Lark, Indianapolis Competition Winner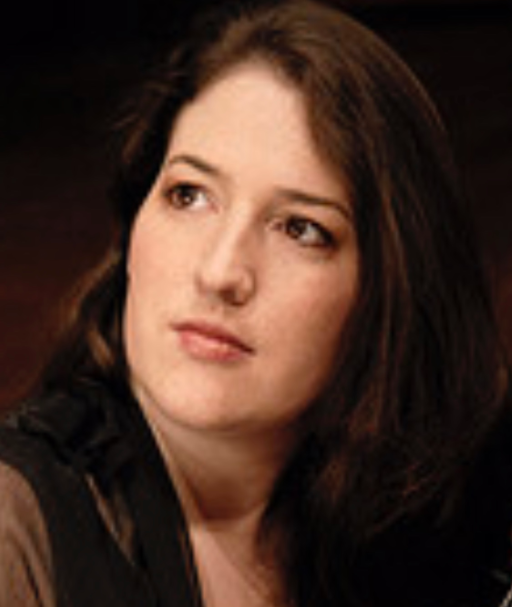 Elizabeth Faidley, Manhattan School of Music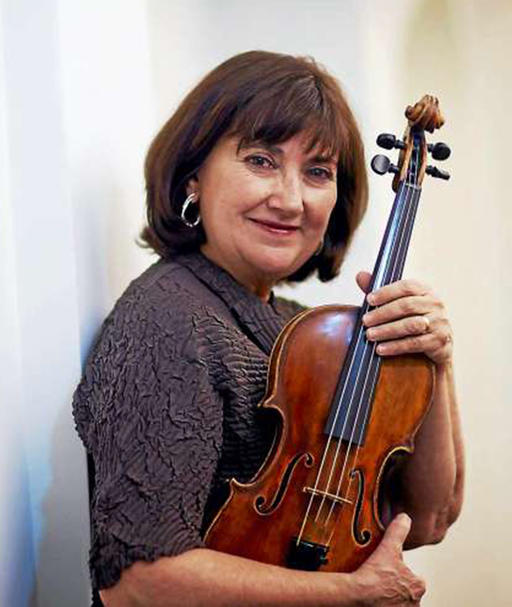 Ani Kavafian, Yale University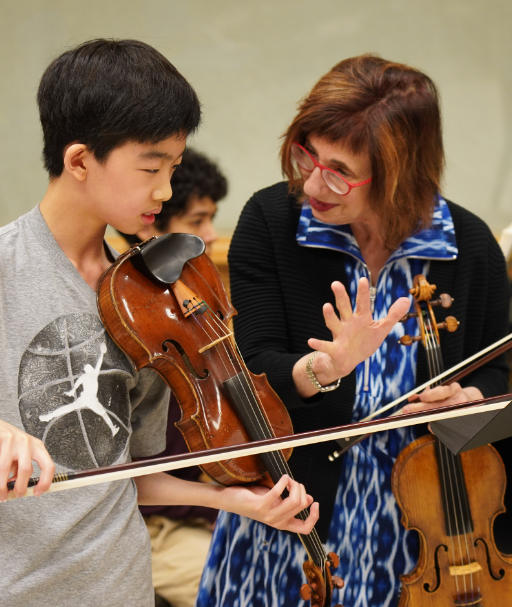 Mimi Zweig, Indiana University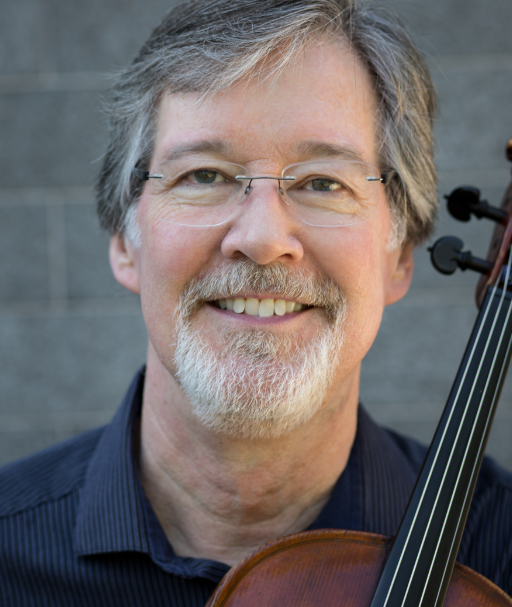 James Dunham, Rice University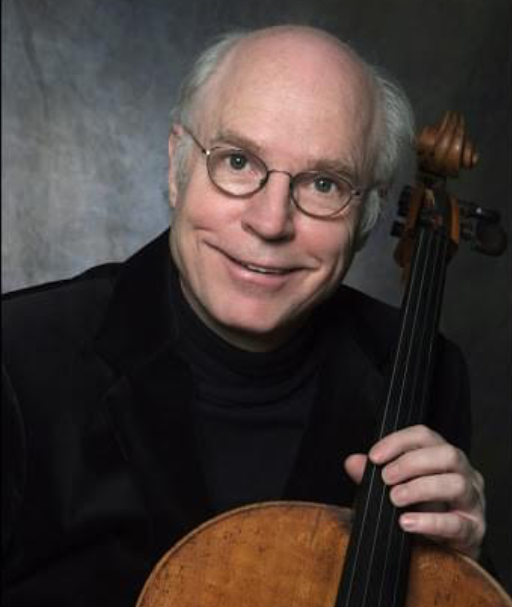 Hans Jørgen Jensen, Northwestern University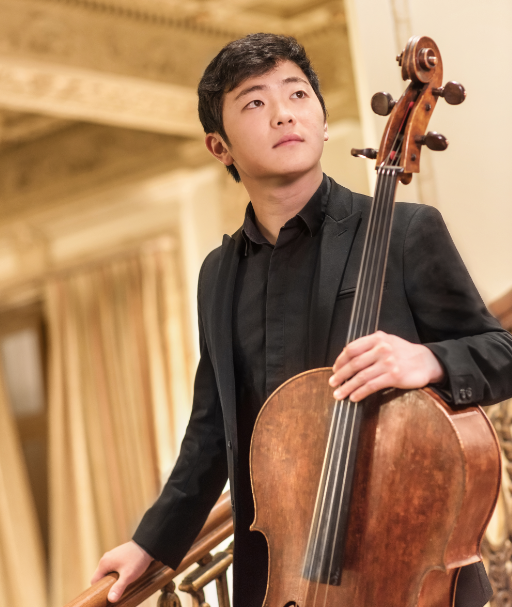 Brannon Cho, Paulo Competition Winner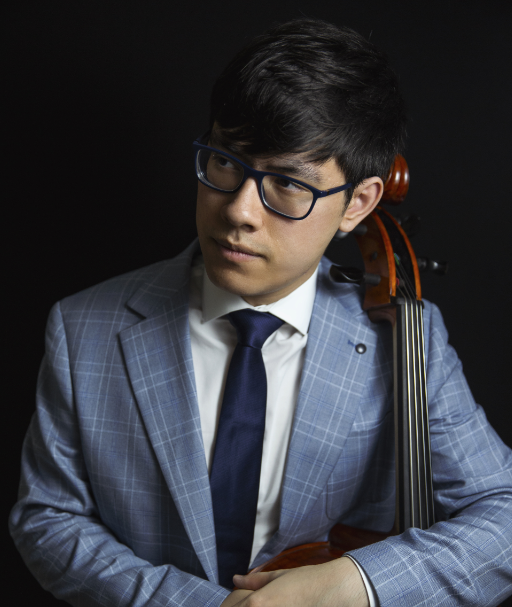 Zlatomir Fung, Tchaikovsky Competition Winner
$12,000
Grant from the
Dorothy Richard Starling Foundation
$1,140
In-kind donations from companies such as MyPianist, Tunable, TomPlay and AirTurn
$20,000
Scholarships awarded
to deserving students
There were a few moments where I thought this has to be fake because I never thought that I would have lunch with Ani Kavafian, or play trivia with Soovin Kim! Those experiences, however, were just the surface of what OSSI ended up being. From my amazing 4 lessons with Laura Bossert to staying on a zoom call for 3 hours talking with the friends I've made, OSSI was like a dream. Two weeks that made my summer feel less monotonous, and two weeks I'll always carry with me wherever I go.
Srirangan Iyer
I had a really wonderful experience and learned a lot! Thank you, amazing Alyssa, for putting this together!
These past two weeks were amazing and truly unforgettable. I loved it all, especially the lectures because I learned a lot and social events because I got to get to know everyone better.
Winter is coming…
Don't miss Winter OSSI
Audition in front of great teachers and prep for this season