Online solo strings intensive (osSI)
Summer Intensive with World-Renowned Teachers
Four private lessons with your assigned faculty member
Panel discussions with conservatory teachers
Weekly open studio classes
Don't let summer go to waste.
Get ahead of the game by studying with some of the greatest teachers around.
March marks a full year without live concerts or in-person festivals.
It's also been almost a year since planning for last year's OSSI.
How much can change in a year… and yet nothing at all!
Maybe this summer is starting to look just the same as last summer.
No summer plans, no summer festivals, and no inspiration.
Maybe you're Zoomed out…exhausted…looking for real connection.
Maybe an online festival sounds like yet another boring and fatiguing experience.
I get it. Zoom is tiring and we're all experiencing screen tiredness.
But what if this festival is just the thing to get you inspired again?
What if you're able to connect with your dream teacher?
What if you meet colleagues you eventually play with in-person?
Dream with me for a minute.
You log onto Zoom for the first day of OSSI. It's a little intimidating to see everyone.
Then your first lesson is like a lightbulb. You've never thought of that passage like that before! And you never thought you'd get to play for your dream teacher.
You go to the first morning session and hear from a successful soloist. You walk away with some practical steps to land your first orchestra gig.
You head to lunch and meet some awesome people that you end up Zooming even after the festival ends (yes, this happened with June OSSI students!).
We could keep going with this vision. And it could all come true.
OSSI isn't "just another online festival". Our community is special; you'll meet some of the greatest musicians here – both teachers and students.
This festival might just change the trajectory of your schooling and career.
What are you waiting for?
Join us for two inspiring weeks full of learning and growth.
Guest artists will be giving masterclasses, and sitting on a discussion panel. See schedule for more details.
Applications open March 16, 2021, and close April 30, 2021.
Daily Masterclasses
Hear from some of the more incredible artists around – you might even get the chance to play for one of them! Masterclasses happen daily and faculty members will recommend students for each class based on application materials.
More Info
Our past masterclass artists have included: Brannon Cho, Tessa Lark, Carol Rodland, Jeffrey Irvine, Ani Kavafian, and more. Stay up to date on our Instagram with masterclass faculty announcements.
Incredible Faculty
Our faculty comes from almost every major conservatory in the US. If you are wanting to see how any faculty member teaches, all studio classes are open and staggered so you can attend multiple classes, if you wish!
More Info
Your assigned faculty member will teach you four total lessons over the two weeks, but if you are in a split studio, you will receive two lessons with one teacher, and two with the other.
Extra Seminars
Ever wondered what teachers look for? How admissions looks through your file? What to do to alleviate nerves? We'll have at least one session per day on important topics with knowledgable people. Feel confident to tackle those unknowns.
More Info
Learning about how to approach auditions (for the future) and what teachers & schools look for is almost as important as the lessons themselves! We'll be having a daily session on topics from performance anxiety to essay writing to faculty perspectives and practice techniques.
The details
Each day will have a similar schedule: morning seminars, lessons, open studio classes, evening masterclasses, and faculty discussions. Each day will begin with a morning session to get you thinking before your practice time. The end of the day will close with a special masterclass with one of our guest artists. Participants will be selected by faculty to play and anyone can watch.
These sessions will include Scheduling Your Practice, Performance Anxiety, Recording Tips & Tricks, and more to ensure you are ready to go for the upcoming semester.
We'll also have daily masterclasses with our guest artists – you are welcome to attend any of them, and students will be selected to play based on faculty recommendation and audition materials.
We're bringing in so many teachers from schools across the country, and you'll definitely walk away with a ton of feedback and inspiration for the upcoming semester.
Practice time will not be mandated, but as the summer begins, you probably won't need the forced time. However, we will be hosting practice Zooms for anyone that does want to stay on track with their practicing.
Additionally, we do NOT want this program to be competitive, catty, judgmental, or unsupportive. We'll be doing peer mock auditions as a way for you to get over your fear of performing for others and receive constructive criticism. Faculty will be supervising and proctoring the audition.
Finally, we want you to get to know each other. When the pandemic is finally over, I can almost guarantee you will meet some OSSI students at other festivals. Meet people and develop those connections now! It really is possible over Zoom. We'll be hosting a few evening events for fun as well as a lunchtime meal where we can all play games, take a break from practicing, and enjoy a festival experience.
Get intensive and personal attention from faculty
Hear directly from recording engineers & admissions counselors
Be inspired for the upcoming semester
Get in-depth work with your assigned faculty member
Use your summer break wisely
Receive written feedback from teachers at major conservatories & universities
Develop a plan for the next few weeks
Meet and get to know your peers during mealtimes
Learn about recording techniques, performance anxiety, and more
Get direct feedback from top teachers and
walk into the semester excited like never before!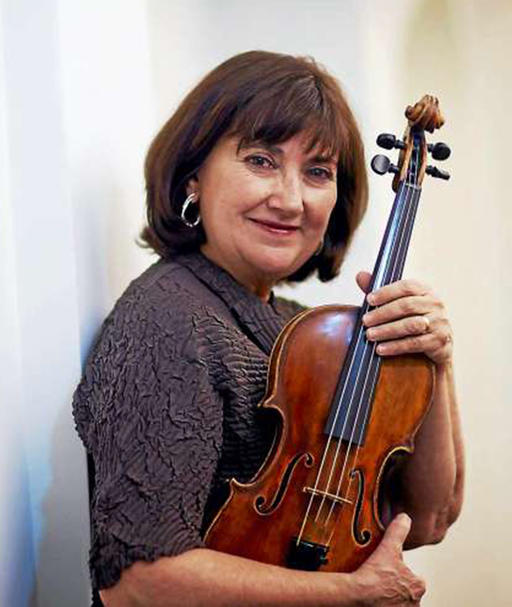 Ani Kavafian, Yale University (split studio with Arnaud Sussmann)
Full Biography
Violinist Ani Kavafian enjoys a prolific career as a soloist, recitalist, and chamber musician. She has performed with virtually all of America's leading orchestras in major venues across the country, has premiered and recorded a number of works written for her, and has been featured on many network and PBS television music specials. Kavafian is a member of the Trio da Salo and the Kavafian-Schub-Shifrin Trio and tours internationally as an artist-member of the Chamber Music Society of Lincoln Center. She also appears frequently in performance with her sister, violinist and violist Ida Kavafian.
At Yale, Kavafian teaches a studio of graduate-level violin students, coaches chamber ensembles, and frequently performs on Yale's Faculty Artist Series and Yale in New York series. She regularly teaches and performs at several music festivals, including the Norfolk Chamber Music Festival/Yale Summer School of Music, the Heifetz International Institute, Sarasota Music Festival, and the Meadowmount School of Music. 
Born in Istanbul, Turkey, of Armenian heritage, Kavafian began piano lessons at age 3. At age 9, in the United States, she began studying violin with Ara Zerounian and eventually with Mischa Mischakoff. She went on to study violin at the Juilliard School with Ivan Galamian, eventually earning a master of music degree with highest honors. She plays the 1736 Muir McKenzie Stradivarius violin.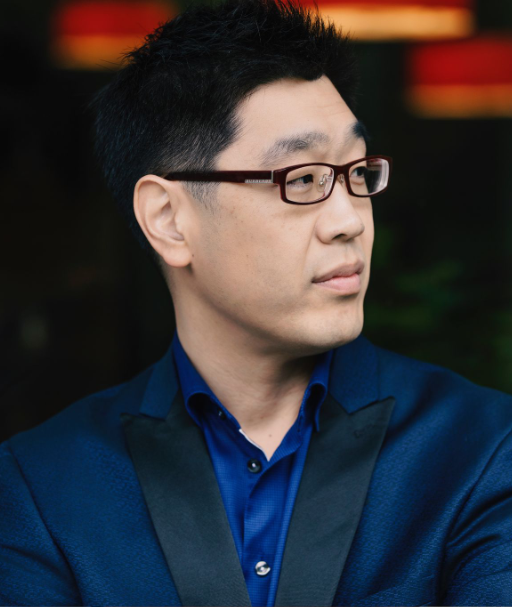 Soovin Kim, New England Conservatory
Full Biography
Korean-American violinist Soovin Kim is an exciting player who has built on the early successes of his prize-winning years to emerge as a mature and communicative artist. After winning first prize at the Niccolò Paganini International Competition, Mr. Kim was recipient of the prestigious Borletti-Buitoni Trust Award, an Avery Fisher Career Grant, and the Henryk Szeryng Foundation Career Award. Today he enjoys a broad musical career, regularly performing repertoire such as Bach sonatas and Paganini caprices for solo violin, sonatas for violin and piano by Beethoven, Brahms, and Ives, string quartets, Mozart and Haydn concertos and symphonies as a conductor, and new world-premiere works almost every season. 
In recent seasons he has been acclaimed for his "superb…impassioned" (Berkshire Review) performance of Alban Berg's Chamber Concerto at the Bard Festival with the American Symphony Orchestra and a "sassy, throaty" (Philadelphia Inquirer) rendition of Kurt Weill's concerto with the Curtis Chamber Orchestra. Other unusual concerto collaborations included Mendelssohn's Double Concerto with conductor Maestro Myung-Whun Chung, the same Mendelssohn concerto with the Dallas Symphony and music director Jaap van Zweden, and Beethoven's Triple Concerto in Carnegie Hall. He has performed in past seasons with the Philadelphia Orchestra, San Francisco Symphony, Stuttgart Radio Symphony, Salzburg Mozarteum Orchestra, and the Seoul Philharmonic and Accademia di Santa Cecilia Orchestra with Maestro Chung. 
For 20 years Soovin Kim was the 1st violinist of the Johannes String Quartet. Among their special projects was a two-season tour with the famed and now-retired Guarneri String Quartet in a program including world-premieres of works by Esa-Pekka Salonen, Derek Bermel, and William Bolcom. Mr. Kim maintains a close relationship with the famed Marlboro Festival where he regularly spends his summers. He is well-known in Korea as a member of MIK, his ground-breaking piano quartet ensemble. He recently launched the exciting Chien-Kim-Watkins Trio with his wife, pianist Gloria Chien, and cellist Paul Watkins of the Emerson Quartet. 
Soovin Kim's latest solo CD, Gypsy, was his third solo collaboration between American label Azica Records and Korea-based Stomp/EMI. They previously released a French album of Fauré and Chausson with pianist Jeremy Denk and the Jupiter Quartet, and Paganini's demanding 24 Caprices for solo violin which was named Classic FM magazine's Instrumental Disc of the Month ("he emerges thrillingly triumphant…a thrilling debut disc."). He made his first solo recording with Jeremy Denk for Koch-Discover in duo works by Schubert, Bartók, and Strauss. Mr. Kim also has six commercial chamber music recordings including an acclaimed live performance from the Marlboro Festival of Beethoven's Archduke trio with pianist Mitsuko Uchida and the late cellist David Soyer. In 2020 his recording of Bach's monumental solo sonatas and partitas will be released. 
Soovin Kim and his wife are the newly appointed co-artistic directors of Chamber Music Northwest in Portland, Oregon, one of the pre-eminent chamber music organizations in the U.S.  
Soovin Kim also founded the Lake Champlain Chamber Music Festival in Burlington, Vermont in 2009. With its focused programming and exceptional artists the festival is "increasing its stature as one of this country's summer chamber music meccas (Rutland Herald)." Mr. Kim and the Lake Champlain festival helped to create the ONE Strings program in Burlington which makes violin lessons part of the regular curriculum for every 3rd, 4th, and 5th grader. In May 2015 he received an honorary doctorate from the University of Vermont in recognition of his contributions to the community.
Soovin Kim dedicates much of his time to his passion for teaching. He previously taught at Stony Brook University and the Peabody Institute, and now he teaches exclusively at the New England Conservatory in Boston. Mr. Kim studied at the Cleveland Institute of Music with David Cerone and Donald Weilerstein, and at the Curtis Institute of Music with Victor Danchenko and Jaime Laredo.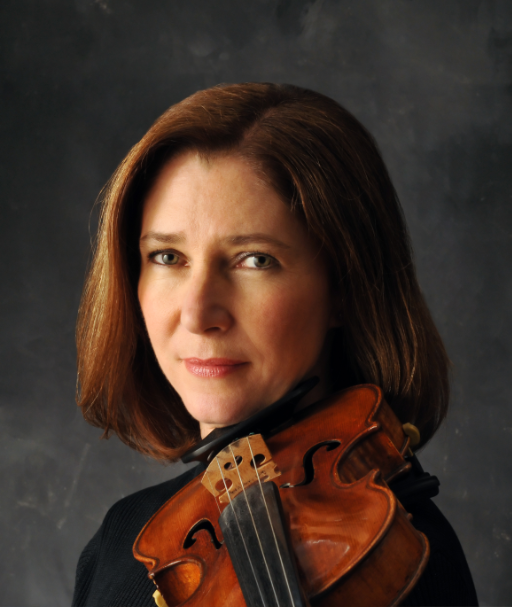 Connie Heard, Vanderbilt University
Full Biography
Cornelia Heard currently holds the Valere Blair Potter Chair at Blair School of Music, Vanderbilt University, where she is professor of violin and chair of the string department. She has served on the artist faculty of the Aspen Music Festival and School since 2005 and is co-director of the chamber music program. As a member of the Blair String Quartet, she has toured extensively throughout the United States, presented complete Beethoven and Bartok cycles and recorded for the Naxos, Innova, Warner Reprise, New World, Blue Griffin and Pantheon labels. She has recently participated in festivals in Portillo and Santiago, Chile, Guangzhou, China and Loja, Ecuador. Ms. Heard has performed on concert series at the Library of Congress and at New York's 92nd Street Y, as well as at Lincoln Center, the Kennedy Center, Merkin Hall and Weill Hall at Carnegie Hall. She served on the faculty of the Sewanee Music Festival from 1985 to 1999 and the Killington Festival from 2002-2004. Other summer festival appearances have included Chamber Music Northwest, Colorado, Highlands-Cashiers, Kapalua, Maverick, Music Mountain, Roycroft, Sedona and Skaneateles Festivals, as well as performances in Italy, Ecuador and Iceland. 
Ms. Heard has given master classes throughout the United States and her students have won and been prizewinners in regional, national and international competitions.
Ms. Heard earned a Master of Music degree from the Juilliard School as well as Bachelor's degrees from Juilliard and Sarah Lawrence College. She studied violin with Dorothy DeLay and chamber music with Robert Mann, Felix Galimir, Earl Carlyss and Samuel Rhodes, as well as Ruth Laredo and Jan DeGaetani.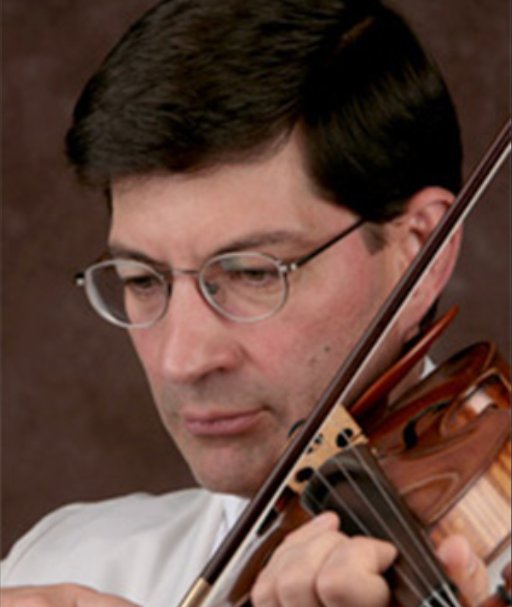 Paul Kantor, Rice University
Full Biography
Paul Kantor is currently the Sally Shepherd Perkins Professor of Violin at the Shepherd School of Music at Rice University having previously served as the Eleanor H. Biggs Distinguished Professor of Violin at the Cleveland Institute of Music. He received his Bachelor of Music and Master of Music degrees from the Juilliard studying violin with Dorothy DeLay and chamber music with Robert Mann. For thirteen years he served as Chair of the String Department at the University of Michigan and has taught at the Juilliard School, the New England Conservatory, and Yale University. He continues as Artist in Residence at the Glenn Gould School of Music/ Royal Conservatory of Music since his appointment in 2008. Along with his son, violinist Timothy Kantor, he founded and directs the Gabriel Del Orbe Violin Program in the Dominican Republic.
Additionally, he has presented master classes at the Starling-Delay Symposium, Indiana University, the Eastman School, the University of Southern California and the New World Symphony, among others. His students consistently win major awards at important violin competitions including the Indianapolis, Montreal, Stulberg, Buenos Aires, Klein, and Fischoff.
For the past 37 years, he has been on the Artist/Faculty of the Aspen Music Festival & School where he has been concertmaster of both the Festival Orchestra and the Chamber Symphony. He has performed as soloist with numerous symphony orchestras as well as serving as concertmaster of the New Haven Symphony, the Lausanne Chamber Orchestra and the Great Lakes Festival Orchestra. Kantor was a member of The New York and Lenox string quartets, the Berkshire Chamber Players and the National Musical Arts Chamber Ensemble in Washington, D.C.
Mr. Kantor has performed the world premieres of Dan Welcher's Violin Concerto, (subsequently recorded with Larry Rachleff and Symphony II) as well as John Corigliano's "Red Violin Caprices". His recordings can be found on the labels of Equilibrium, CRI, Delos and Mark Records. In 2014 he was honored with the Artist Teacher Award from the American String Teachers Association.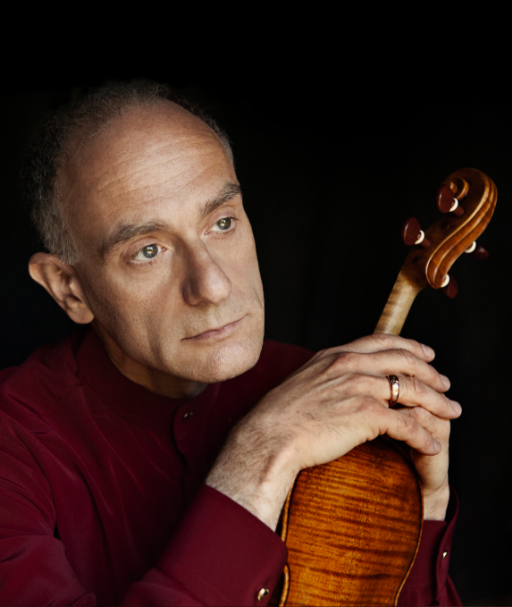 Mark Kaplan, Indiana University Jacobs School of Music
Full Biography
One of the leading violinists of his generation, Mark Kaplan's consummate artistry has resulted in solo engagements with nearly every major North American orchestra, and with  many of the world's foremost conductors, among them Ormandy, Tennstedt, Maazel, Dutoit, Rattle, Zinman, Masur, etc. 
Kaplan has also maintained a flourishing international career for over four decades, with highly acclaimed concerto and recital appearances in all the musical centers of Europe – London, Berlin, Paris, Vienna, Prague, Zurich, Amsterdam, Copenhagen and Milan – as well as in Australia, New Zealand, Malaysia, Hong Kong and Singapore. 
Also devoted to chamber music. Mr. Kaplan appears with pianist Yael Weiss and cellist Peter Stumpf as the Weiss-Kaplan-Stumpf Trio, with recordings and concerts world-wide.
Mr. Kaplan has a wide range of repertoire available on CD.  His second recording of Bach's solo violin works was issued in 2016 by Bridge Records, and due for release this season is a Weiss-Kaplan-Stumpf Trio set of Beethoven's complete Trios.  Other recordings include concerti of Berg Stravinsky,  Lalo, Bartók, Paganini, Wieniawski and Viotti, Sonatas of Schumann and Schubert, Spanish Dances of Sarasate, trios of Brahms, Debussy, Dvorak, Fauré, Mendelssohn, Rachmaninov, Saint-Saens, Schubert, Smetana and Tchaikowsky.
Since 2005, Mark Kaplan has been Professor of Violin at Indiana University's Jacobs School of Music, and prior to that he served as Professor with Distinction at UCLA.  He is a graduate of the Juilliard School, where he was a student of Dorothy DeLay.  Kaplan plays a violin made by Antonio Stradivari in 1685, known as the Marquis.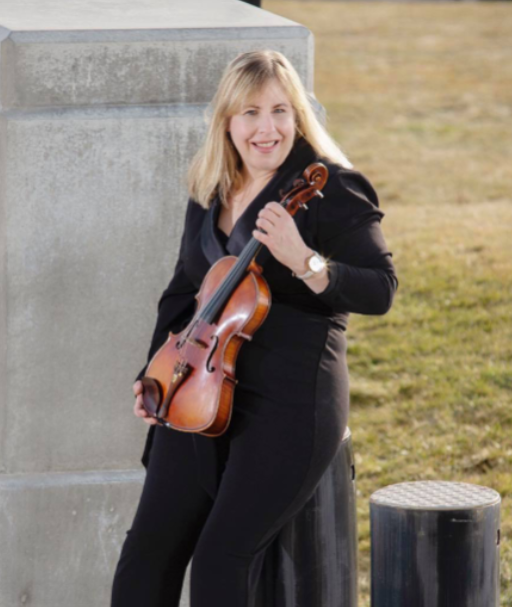 Laura Bossert, Director of LyricaFest
Full Biography
Laura Bossert-King, violinist/violist, a Silver Medalist in the Henryk Szeryng International Violin Competition, has earned recognition for her artistry as a soloist, chamber musician, and pedagogue. She is one of the most respected and sought-after teachers of her generation.
Ms. Bossert served as an Associate Professor of violin and viola at and chair of the string department at the Setnor School of Music of Syracuse University from 2016-2019. For over 18 years, she has taught at Wellesley College and in the summer months she works at the The Quartet Program, LyricaFest, ArtsAhimsa and Wellesley Composer's Conference. Her students hold positions in many wide ranging institutions such as the San Francisco, Toronto, Portland, Milwaukee, and Houston Symphonies, Handel and Haydn Society, BBC Radio Orchestra, Helsinki, Santiago and Royal Philharmonics, the Hausmann & Cecilia String Quartets, (Banff's 2010 International Quartet First prize winners), A Far Cry, New England Conservatory, Santa Fe Opera, Community Music Works, University of Ottawa, San Diego State University and the Longy School of Music of Bard College. They have been awarded top prizes in international and national competitions such as Young Concert Artists, Fischoff, Spohr, the Banff & Miami String Quartet Competitions and the Music Teacher's National Association (MTNA).
Ms. Bossert has appeared in collaboration with Elmar Oliveira, Joseph Silverstein, Paul Neubauer, William Preucil, Kim Kashkashian, David Jolley, Joseph Robinson and with ensembles including the Muir, Shanghai, Invoke & Lark String Quartets, as well as the Amelia, Raphael and Mirecourt Piano Trios. She has toured as an improv violinist with David Amram and Chuck Mangione and is a frequent guest artist with Society of New Music, (Syracuse, NY): this season performing the world premiere of Roberta Sierra's Near to the End.
Recent performing highlights include chamber music appearances with David Finckel, the Ellipsis Piano Trio, Con Affetto & the Invoke String Quartets, Vocollage and a forthcoming debut recording sponsored by the Rebecca Clarke Society of the violin duo repertoire. In the spring of '19, her students were featured on Robert Sherman (renowned broadcaster of the Listening Room) and NPR's McGraw Hill Young Artist Showcase.
Bossert resides in Lincoln, Massachusetts with her husband, cellist Terry King and their very loved Brittany spaniel dog, Buddy. With Terry they co-direct LyricaFest, a chamber music festival for college and conservatory students now celebrating the Fest's 20th anniversary season.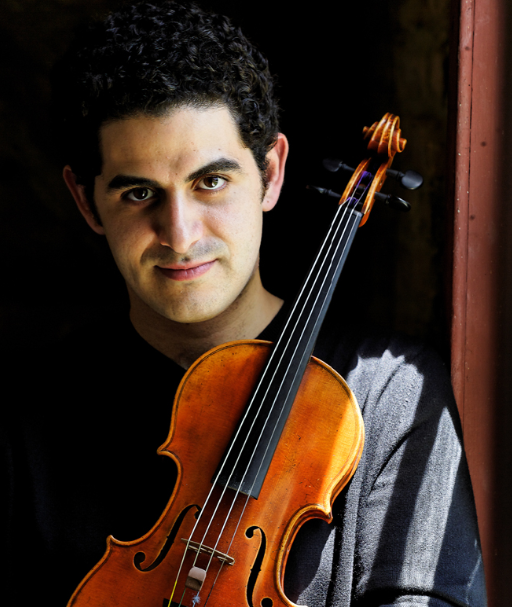 Arnaud Sussmann, Stonybrook University (split studio with Ani Kavafian)
Full Biography
Winner of a 2009 Avery Fisher Career Grant, Arnaud Sussmann has distinguished himself with his unique sound, bravura, and profound musicianship. Minnesota's Pioneer Press writes, "Sussmann has an old-school sound reminiscent of what you'll hear on vintage recordings by Jascha Heifetz or Fritz Kreisler, a rare combination of sweet and smooth that can hypnotize a listener." A thrilling musician capturing the attention of classical critics and audiences around the world, he has recently appeared as a soloist with the Mariinsky Orchestra under Valery Gergiev, the Vancouver Symphony, and the New World Symphony. As a chamber musician, he has performed at the Tel Aviv Museum in Israel,  London's Wigmore Hall, Lincoln Center's Alice Tully Hall, the White Nights Festival in Saint Petersburg, the Dresden Music Festival in Germany, and the Phillips Collection in Washington, DC. He has been presented in recital in Omaha on the Tuesday Musical Club series, New Orleans by the Friends of Music and at the Louvre Museum in Paris. He has also given concerts at the OK Mozart, Moritzburg, Caramoor, [email protected], La Jolla SummerFest, Mainly Mozart, Seattle Chamber Music, Chamber Music Northwest, and the Moab Music festivals. Mr. Sussmann has performed with many of today's leading artists including Itzhak Perlman, Menahem Pressler, Gary Hoffman, Shmuel Ashkenasi, Wu Han, David Finckel and Jan Vogler.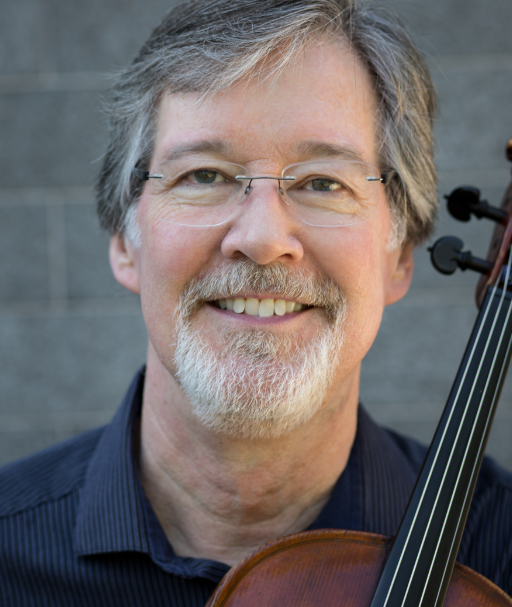 James Dunham, Rice University
Full Biography
Violist James Dunhams's rich background includes having been founding member of the Naumburg Award winning Sequoia String Quartet and subsequently violist of the Grammy Award winning Cleveland Quartet. An impassioned advocate of new music, he has premiered and recorded many works written for him: his recording of Judith Shatin's "Glyph" for solo viola and piano quintet was praised by Fanfare Magazine as "reverent…beautifully, skillfully written" and "the playing here by soloist James Dunham is stunning: resonant and vital." American composer Libby Larsen has written two works for Mr. Dunham and his colleagues: the Viola Sonata (2001) and the song cycle "Sifting Through the Ruins" (2005) for mezzo-soprano, viola and piano. Both appear on the CD "Circle of Friends" by Libby Larsen. In addition, he was a co-commissioner of Larsen's "Ferlinghetti" (2014) for clarinet, viola and piano.
A frequent guest with ensembles such as the American, Jupiter, and Takács Quartets, Mr. Dunham is violist of the Axelrod String Quartet, in residence at the Smithsonian Institute in Washington, D.C. where the group performs on their collection of Niccolò Amati and Stradivari instruments.
Highlights of recent seasons include performing the Shostakovich Viola Sonata with pianist Vladimir Feltsman, Mozart's Sinfonia Concertante with Queen Elisabeth Competition lauriate Will Hagen, and a three-week tour of their home country with the New Zealand String Quartet. In May 2017 he was Guest Artist and recitalist at the Hochschule für Musik und Theater "Felix Mendelssohn-Bartholdy" in Leipzig, Germany, followed by multiple performances at the Aspen Music Festival, including quintets with the Takács and American String Quartets. Mr. Dunham is featured regularly in concerts, master classes and competition juries throughout the U.S. and abroad, adjudicating twice for the Osaka International Chamber Music Competition and as a Senior Division juror for the Fischoff Chamber Music Competiton.
Mr. Dunham is Professor of Viola and Chamber Music at Rice University's Shepherd School of Music where he also co-directs its Master of Music in String Quartet program. Formerly on the faculty of California Institute of the Arts and the Eastman School of Music, he chaired the String Department at the New England Conservatory of Music for six years where he received the Louis & Adrienne Krasner Teaching Excellence Award.
Summer activities include yearly participation in the Aspen, Sarasota and Amelia Island
(FL) Music Festivals as well as frequent appearances at the Texas Music Festival, le Domaine Forget (Quebec), Garth Newel Center, Heifetz International Music Institute and La Jolla Music Society's SummerFest. In Houston he is heard regularly in concert with the St. Cecilia Chamber Music Society, Chamber Music Houston, Da Camera of Houston, Ars Lyrica Houston, Mercury Chamber Orchestra and the Houston Bach Society.
His recordings can be found on labels including Telarc, Innova, Nonesuch, Delos, Naxos and Crystal.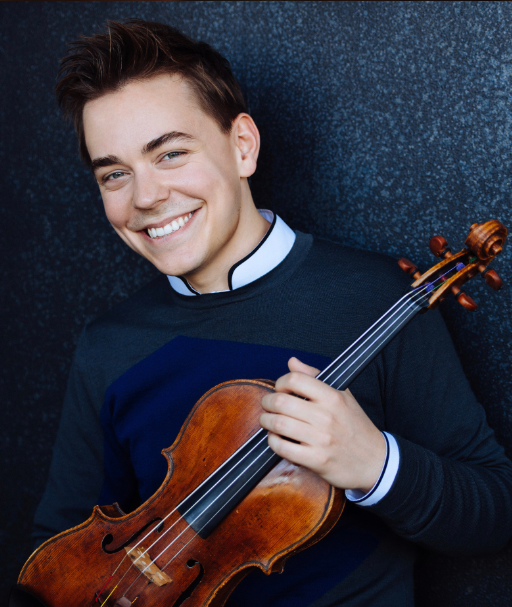 Matthew Lipman, Stonybrook University
Full Biography
American violist Matthew Lipman has been praised by the New York Times for his "rich tone and elegant phrasing," and by the Chicago Tribune for a "splendid technique and musical sensitivity." Lipman has come to be relied on as one of the leading players of his generation, frequently appearing as both a soloist and chamber music performer.
Highlights of recent seasons include appearances with the Minnesota Orchestra, BBC Philharmonic, Academy of St Martin in the Fields and Juilliard Orchestra. Lipman has worked with conductors including Edward Gardner, the late Sir Neville Marriner, Osmo Vänskä, and Nicholas McGegan. His recent solo debuts include appearances at the Aspen Music Festival, Seoul's Kumho Art Hall, Lincoln Center's Alice Tully Hall, Chicago's Orchestra Hall, and the Walt Disney Concert Hall. This season, Lipman makes his debut at Carnegie Hall with the Soloists of the Kronberg Academy, and with Michael Tilson Thomas's Viola Visions Festival of the New World Symphony in Miami.
Ascent, his 2019 release by Cedille Records, was celebrated by The Strad as a "most impressive" debut album where Lipman is praised for his "authoritative phrasing and attractive sound." The album marks the first ever recording of the recently discovered work by Shostakovich, Impromptu for viola and piano and of Clarice Assad's Metamorfose for viola and piano, which was commissioned for the recording. Lipman has also been featured on the recording of Mozart's Sinfonia Concertante with violinist Rachel Barton Pine and the Academy of St Martin in the Fields conducted by the late Sir Neville Marriner. The album topped the Billboard Classical Charts and has received praise by both the press and public.
Named the 2019 Artist-in-Residence for the American Viola Society, Lipman has additionally been featured on WFMT Chicago's list "30 Under 30" of the world's top classical musicians, and is a published contributor to The Strad, Strings and BBC Music magazines. He performs regularly with the Chamber Music Society of Lincoln Center and at music festivals including St. Petersburg's White Nights,
[email protected]
, Marlboro, Ravinia, Bridgehampton, Seattle, Saratoga, and Kissinger Sommer festivals. His frequent chamber music partners include Martin Helmchen, Tabea Zimmerman, Mitsuko Uchida, Itzhak Perlman, Sir András Schiff, Henry Kramer, and Pinchas Zukerman. Dedicated to expanding the repertoire for the viola, Lipman has also performed the premieres of works by composers such as Helen Grime and David Ludwig.
Lipman is the recipient of a 2015 Avery Fisher Career Grant, a Kovner Fellowship, and the Jack Kent Cooke Award, and is also a major prize winner in the Primrose, Tertis, Washington, Johansen, and Stulberg International Viola Competitions. He studied at The Juilliard School with Heidi Castleman, and was further mentored by Tabea Zimmermann at the Kronberg Academy. A native of Chicago and an alum of The Bowers Program (formerly CMS Two), Lipman is on the faculty of Stony Brook University. He performs on a fine 1700 Matteo Goffriller viola loaned through the generous efforts of the RBP Foundation.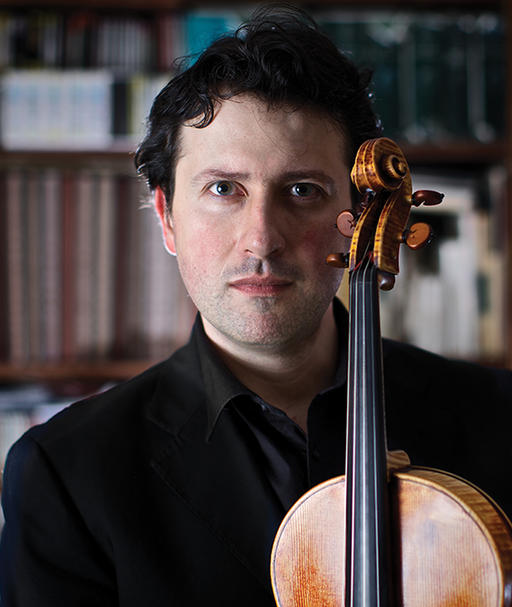 Ettore Causa, Yale University
Full Biography
Awarded both the "P. Schidlof Prize" and the "J. Barbirolli Prize" for "the most beautiful sound" at the prestigious Lionel Tertis International Viola Competition in 2000, Italian-born violist Ettore Causa has been praised for his exceptional artistry, passionate intelligence and complete musicianship. He has made solo and recital appearances in major venues around the world, and has performed at prestigious festivals. A devoted chamber musician, Causa has collaborated extensively with internationally renowned musicians.
At the Yale School of Music, Causa teaches graduate-level viola students and coaches chamber ensembles. He has performed on the School's Faculty Artist Series and Oneppo Chamber Music Series and at the Yale Summer School of Music/Norfolk Chamber Music Festival. Before Causa joined the faculty of the School of Music in 2009, he taught both viola and chamber music at the International Menuhin Music Academy. He attended the International Menuhin Music Academy, where he studied with Alberto Lysy and Johannes Eskar, and the Manhattan School of Music, where he studied with Michael Tree.
Causa has published many highly regarded CDs on the Claves label. One notable recording is Romantic Transcriptions for Viola and Piano, on which he performshis own transcriptions, which was awarded a prestigious "5 Diapasons" by the French magazine Diapason.
In 2015, he was one of the honored guests at the 43rd International Viola Congress, where he performed his own arrangement of the Schumann Cello Concerto. Causa is an honorary member of British Viola Society and he performs on a viola made for him by Frederic Chaudièrein 2003.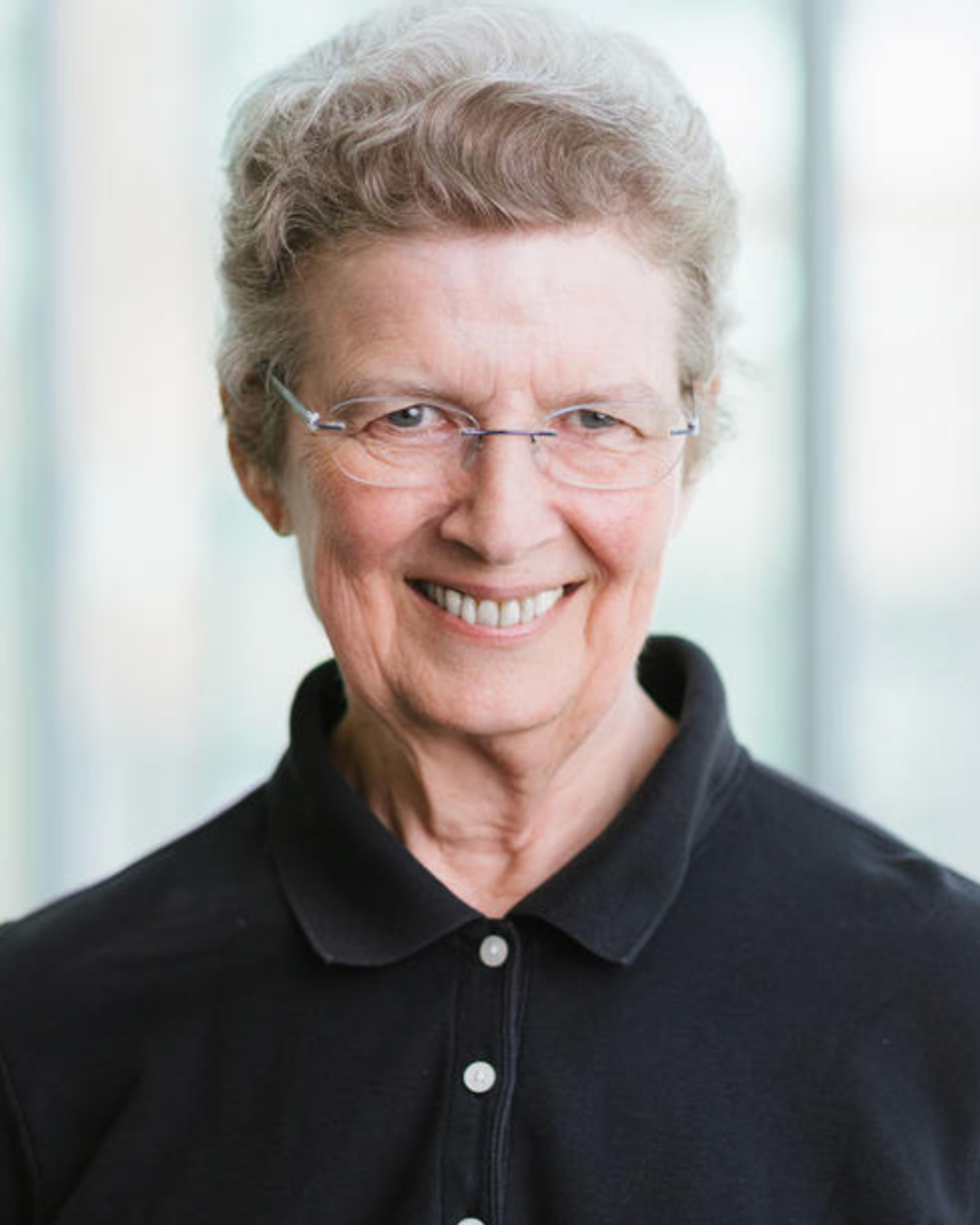 Heidi Castleman, The Juilliard School (split studio with Victoria Chiang)
Full Biography
Heidi Castleman was born in Suffern, N.Y., and has been a member of the faculty at Juilliard since 1995 and of the Pre-College Division since 2005. She has also taught at the Cleveland Institute of Music, Eastman School of Music, New England Conservatory, State University of New York—Purchase, Rice University, and Philadelphia Musical Academy. She has performed as a member of the former New York String Sextet and as a guest artist with ensembles including the Cleveland, Audubon, Lydian, and Cavani quartets. Master classes and lecture-demonstrations include those given in Vienna, Salzburg, Lubeck, Shanghai, and South Korea, as well as in Montreal, Chicago, Dallas, Interlochen, and Boulder. Castleman has also taught and performed at the Aspen, Sarasota, Banff, Eastern and Blossom music festivals, the Perlman Music Program, the Heifetz Institute, and at the Sejong International Music Festival.
A founding trustee of Chamber Music America (and its president from 1983 to 1987), she also served on the boards of the American String Teachers Association, Aspen Music Festival, and the Perlman Music Program. She currently serves on the Advisory Board of the Fischoff Competition. Castleman has been the recipient of numerous awards and honors, including two teacher of the year awards from the American String Teacher Association, Chamber Music America's Richard J. Bogomolny National Service Award, the American Viola Society's Maurice W. Riley Viola Award for Distinguished Contributions to the Viola, and an honorary doctorate from the University of Montreal. She holds a BA from Wellesley College and a MA from the University of Pennsylvania, where she was a Woodrow Wilson Fellow, and studied with Dorothy DeLay and Paul Doktor.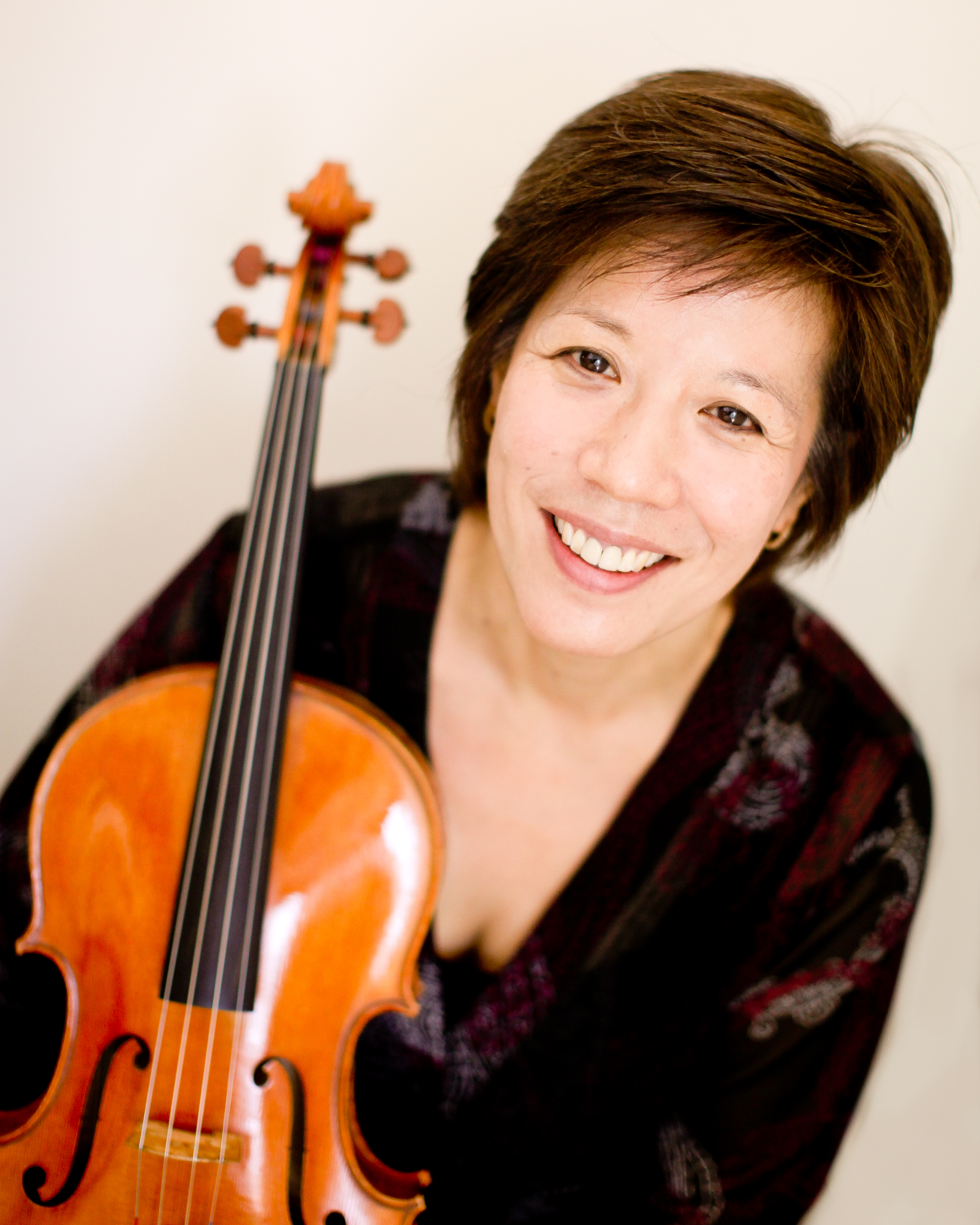 Victoria Chiang, Peabody Conservatory (solo + split studio with Heidi Castleman)
Full Biography
Victoria Chiang has performed as soloist, recitalist, and chamber musician across North America, Europe, and Asia. Her most recent recording of the viola concertos of Stamitz and Hoffmeister was released by Naxos to critical acclaim. Other recordings include Pleyel Sinfonia Concertante for Violin and Viola also on Naxos as well as a recording of Shostakovich and Roslavets Viola sonatas. She has performed as soloist with the National Philharmonic Orchestra, The National Gallery of Art Orchestra, the Cincinnati Chamber Orchestra, the Romanian State Philharmonics of Constantsa and Tirgu Muresh, the Duluth Superior Symphony Orchestra, the Acadiana Symphony (Lafayette, LA) and the Baltimore Chamber Orchestra. Chiang has collaborated as guest artist with Guarneri, Takacs, Tokyo, American, Arianna and Pro Arte String Quartets, and with members of the Emerson, Cleveland, and Juilliard String Quartets. She has been a regular guest artist at the Amelia Island Chamber Music Festival, a frequent guest on the Bargemusic series, and has given solo performances in Carnegie Hall's Weill Recital Hall and at the XXV, XXXVIII and XL International Viola Congresses.
Chiang is a founding member of The Aspen String Trio. The group concertizes internationally, and was Ensemble in Residence at the University of Baltimore. Currently a member of the artist/faculty of the Peabody Conservatory and the Aspen Music Festival, Chiang has given master classes throughout the world. Formerly on the faculty of The Juilliard School and the Hartt School of Music, and a former member of the board of the American Viola Society, her students hold significant positions in orchestras, in string quartets, and on conservatory faculties across the US and in Europe. Additionally, Chiang has taught at the Perlman Music Program: Winter Residency in Sarasota, Madeline Island Chamber Music Festival, Heifetz International Music Institute, Domaine Forget, Great Wall Festival (Beijing) among others.
Chiang earned the Master of Music degree and Performer's Certificate from the Eastman School of Music, and the Bachelor of Music degree from the Cincinnati College‐Conservatory of Music. Her principal teachers include Heidi Castleman and Masao Kawasaki, viola; and Dorothy DeLay and Kurt Sassmannshaus, violin.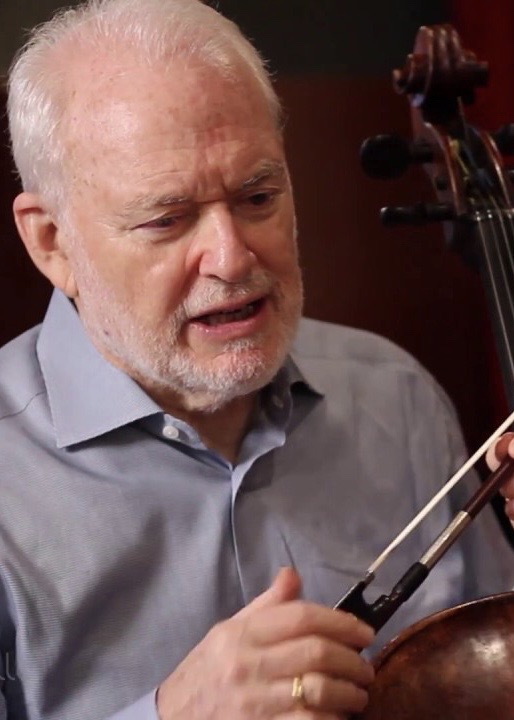 Paul Katz, New England Conservatory
Full Biography
Paul Katz is known to concertgoers the world over as cellist of the Cleveland Quartet, which, during an international career of 26 years, made more than 2,500 appearances on four continents. As a member of this celebrated ensemble from 1969 to 1995, Katz performed at the White House and on many television shows, including "CBS Sunday Morning," NBC's "Today Show," "The Grammy Awards" (the first classical musicians to appear on that show), and in "In The Mainstream The Cleveland Quartet," a one-hour documentary televised across the U.S. and Canada.
In 2011, declaring that "our art is passed from one generation to the next, not by books but by mentoring," Katz launched CelloBello, a website designed to connect cellists of all ages and performance levels. Among the site's resources are "Cello Lessons," consisting of footage filmed in Katz's studio with NEC students; "Legacy" videos from Katz's own mentors; and a blog coauthored by more than a dozen prominent cellists. Through this medium, Katz is digitizing his own life experience as a student, teacher, and artist of his instrument.
In September of 2001, Paul Katz joined the New England Conservatory faculty, following five years at Rice University in Houston, and twenty years of teaching at the Eastman School of Music. At NEC, in addition to his studio, seminar teaching and other chamber music coaching, and coaching the NEC Chamber Orchestra, he is founder of the Professional String Quartet Training Program. To date, this program has enrolled six emerging quartets, all of which are now experiencing considerable professional success, including a Grammy award for the Parker Quartet's 2010 Ligeti CD.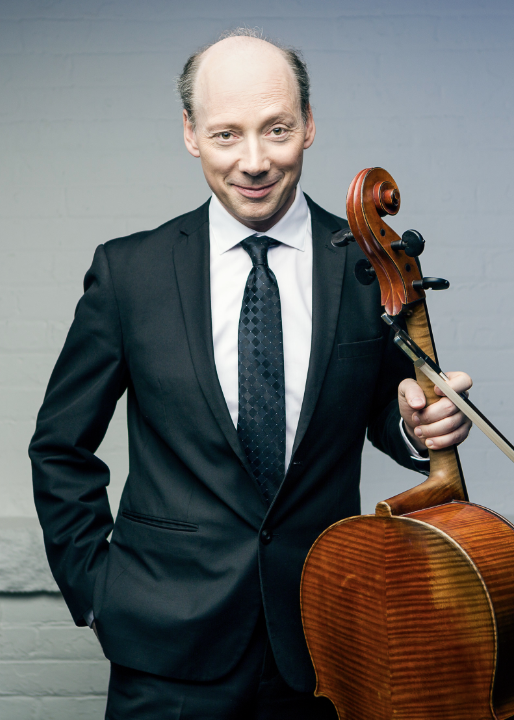 Clive Greensmith, Colburn Conservatory (split studio with Steven Doane or Guy Johnston)
Full Biography
From 1999 until its final season in 2013, Clive Greensmith was a member of the world-renowned Tokyo String Quartet, giving over one hundred performances each year in the most prestigious international venues, including New York's Carnegie Hall, Sydney Opera House, London's South Bank, Paris Chatelet, Berlin Philharmonie, Vienna Musikverein, and Suntory Hall in Tokyo. He has collaborated with international artists such as Andras Schiff, Pinchas Zukerman, Leon Fleisher, Lynn Harrell, Dmitry Sitkovetsky, Alicia de Larrocha, and Emanuel Ax.
Mr. Greensmith has given guest performances at prominent festivals worldwide. In North America he has performed at the Aspen Music Festival, Marlboro Music Festival, [email protected], La Jolla SummerFest, Santa Fe Chamber Music Festival, Cleveland Chamber Fest, and the Ravinia Festival. He is a regular guest of the Chamber Music Society of Lincoln Center and will undertake a national tour with Paul Huang, Wu Han, and Matthew Lipman in 2020. Internationally he has appeared at the Salzburg Festival in Austria, Edinburgh Festival in Scotland, Pacific Music Festival in Japan and the Hong Kong Arts Festival. As a soloist, Clive Greensmith has performed with the London Symphony Orchestra, Royal Philharmonic Orchestra, Seoul Philharmonic, and the RAI Orchestra of Rome among others. 
During a career spanning over twenty-five years, Mr. Greensmith has built up a catalog of landmark recordings, most notably The Complete Beethoven String Quartets for Harmonia Mundi with the Tokyo String Quartet, Mozart's 'Prussian' Quartets with the Tokyo String Quartet, Brahms Cello Sonatas with Boris Berman for Biddulph Recordings, and Clarinet Trios of Beethoven and Brahms with Jon Nakamatsu and Jon Manasse for Harmonia Mundi. Toccata Classics will release a live recording of his world premiere performance of the Pál Hermann Cello Concerto with Theodore Kuchar and the Lviv International Symphony Orchestra in the spring of 2019.
Mr. Greensmith studied at the Royal Northern College of Music in England with American cellist, Donald McCall, where he was the recipient of the prestigious Julius Isserlis Scholarship. He continued his studies at the Cologne Musikhochschule in Germany with Russian cellist Boris Pergamenschikow.
In 1987, he made his concerto debut with the London Symphony Orchestra and went on to be first prize winner in the Sergio Lorenzi chamber music competition in Trieste, Italy, and first prize winner in the Caltanissetta Duo competition. Most notably, he was a major prizewinner in the first ever "Premio Stradivari" held in Cremona, Italy in 1991. 
Deeply committed to the mentoring and development of young musicians, Clive has enjoyed a long and distinguished teaching career. In addition to his fifteen-year residency with the Tokyo String Quartet at Yale University, Mr. Greensmith has served as a faculty member at the Yehudi Menuhin School and Royal Northern College of Music in England, the San Francisco Conservatory of Music and the Manhattan School of Music. In 2013, following the final concerts of the Tokyo String Quartet, Mr. Greensmith joined the faculty at the Colburn School where he teaches cello and coaches chamber music for the Conservatory of Music and the Music Academy. Students of Mr. Greensmith have gone on to secure major positions in orchestras throughout the world and have won a number of prestigious awards. In July 2019, he will succeed Günther Pichler as director of string chamber music at the Accademia Chigiana International Festival and Summer Academy in Siena. 
Formerly the principal cellist of London's Royal Philharmonic Orchestra, Mr. Greensmith is a founding member of the Montrose Trio with pianist Jon Kimura Parker, and violinist Martin Beaver.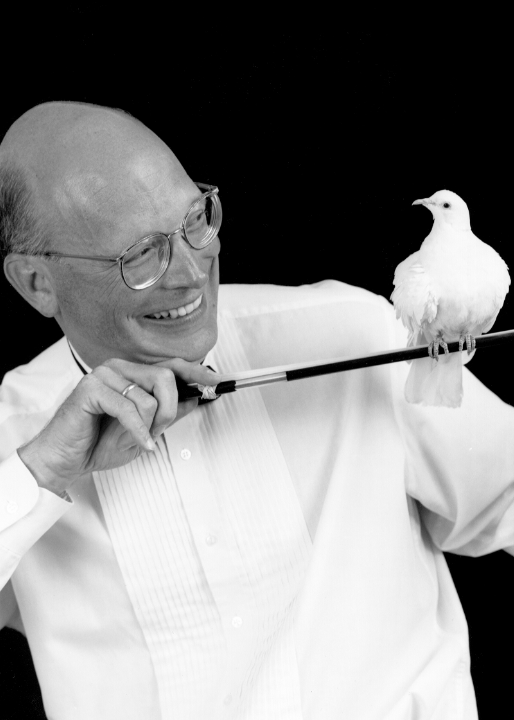 Steven Doane, Eastman School of Music (split studio with Clive Greensmith)
Full Biography
Internationally known soloist, recitalist, chamber musician, recording artist, and pedagogue Steven Doane appears at festivals and on concert series throughout the United States and overseas. Doane received his BM from Oberlin Conservatory and his MM from SUNY Stony Brook. He received a Watson Foundation Grant for overseas study in 1975, and had further studies with Richard Kapuscinski, Bernard Greenhouse, Jane Cowan, and Janos Starker.
Steven Doane and Eastman pianist Barry Snyder have made a series of recordings for the Bridge label. The duo's recording of the complete music of Gabriel Fauré for cello and piano was awarded the Diapason D'or in France, and has been broadcast throughout the United States and Canada, over the BBC in England, and throughout Europe. The second recording in the series, of works by Britten and Frank Bridge, was also released to critical acclaim. New releases on Bridge include the Rachmaninoff Sonata with Barry Snyder (May 2012) and Britten Solo Suites (due for release in 2013).
Steven Doane received Eastman's Eisenhart Award for Excellence in Teaching in 1993, and the Piatigorsky Prize in teaching at the New England Conservatory in 1986. As a member of the New Arts Trio, Doane was awarded the Naumburg Chamber Music Award in 1980. He made his Carnegie Hall and Kennedy Center debuts in Don Quixote with David Zinman and the Rochester Philharmonic in 1983.  His Tully Hall recital debut occurred in 1990, and has been followed by numerous recital appearances, including programs in London's Wigmore Hall, Boston's Saunders Theater, and many other venues. Steven Doane currently holds the title of "visiting professor" at the Royal Academy of Music, London, where he has done several residencies.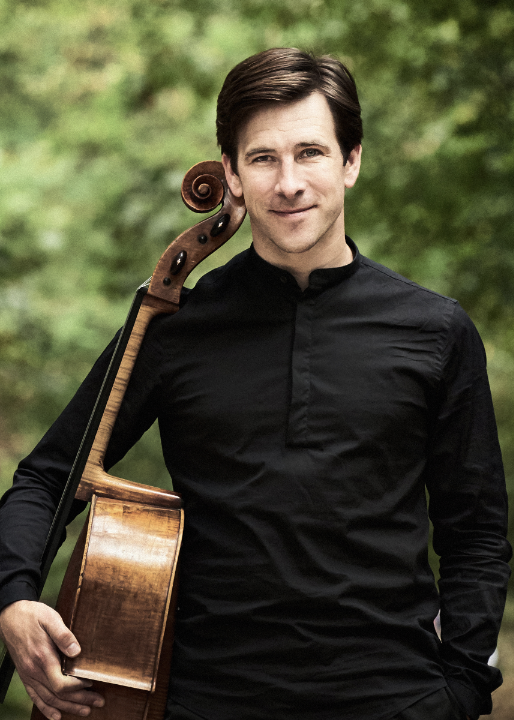 Guy Johnston, Eastman School of Music (split studio with Clive Greensmith)
Full Biography
Guy Johnston is one of the most exciting British cellists of his generation. His early successes included winning the BBC Young Musician of the Year, the Shell London Symphony Orchestra Gerald MacDonald Award and a Classical Brit. He has performed with many leading international orchestras including the London Philharmonic, Philharmonia, Ulster Orchestra, BBC Philharmonic, NHK Symphony Orchestra, BBC Symphony, Britten Sinfonia, Deutsches Symphonie Orchester Berlin, Orquestra Sinfonica do Estado de Sao Paulo, Moscow Philharmonic and St Petersburg Symphony.
Recent and forthcoming seasons have included concertos with BBC Philharmonic (Ilan Volkov), BBC Symphony Orchestra (Sakari Oramo), Philharmonia, Aurora Orchestra, Royal Northern Sinfonia and Rheinische Philharmonie. Guy continues to play chamber music and recitals at prestigious venues such as Wigmore Hall, Queen Elisabeth Hall, Louvre Museum and the Moscow Tchaikovsky Conservatory and in festivals across Europe and is presenting programmes with Sheku Kanneh-Mason and Melvyn Tan. He was privileged to perform as part of the Wigmore Hall and Radio 3 special series of concerts, livestreamed during the COVID-19 pandemic.
He is Artistic Director of the Hatfield House Chamber Music Festival and a founder member of the award-winning Aronowitz Ensemble. He is Associate Professor of Cello at the Eastman School of Music in Rochester, New York and a guest Professor of Cello at the Royal Academy of Music, where he was awarded an Hon. ARAM in 2015.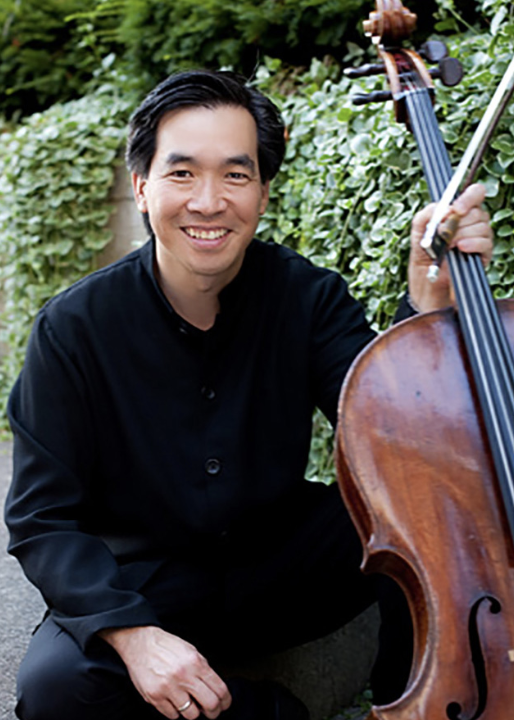 David Ying, Eastman School of Music (split studio with Melissa Kraut)
Full Biography
David Ying, as cellist of the Ying Quartet and faculty member of the Eastman School of Music, has had the good fortune of a life of musical adventure and opportunity. The Ying Quartet has performed extensively, both in well-known concert spaces from Carnegie Hall to the Sydney Opera House, and in non-traditional venues from hospitals and factories to the White House. Their recordings range from the classic repertoire of Schumann and Beethoven to new works commissioned by the quartet, and have earned the quartet wide recognition and awards including a Grammy award and four Grammy nominations.
As a teacher, Mr. Ying serves on the cello and chamber music faculty of the Eastman School of Music. He is also co-artistic director and faculty member at the Bowdoin International Music Festival. He is privileged to have shared in the growth and achievements of many students over the years, including those who are now teachers themselves in universities, community schools, and private studios; chamber musicians; orchestral musicians in the New York Philharmonic, Utah Symphony, Arkansas Symphony and others; the solo cellist Alisa Weilerstein; as well as others in artistic administration, and the legal profession. With the Ying Quartet he has also held artist-in-residence positions at Harvard University and Northwestern University.
As a solo cellist, Mr. Ying was prizewinner in the Naumburg International Cello Competition, and the Washington International Competition. His studies were at the Eastman School of Music and the Juilliard School, and his teachers have included Leonard Rose, Channing Robbins, Ardyth Alton, Paul Katz, Steven Doane and Robert Sylvester.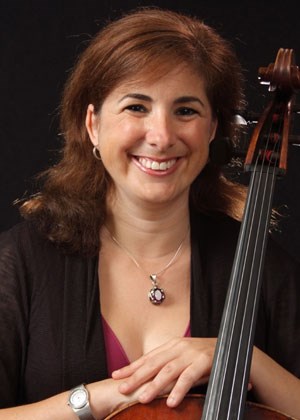 Melissa Kraut, Cleveland Institute of Music (split studio with David Ying)
Full Biography
Co-head of the cello department at the Cleveland Institute of Music, Dr. Melissa Kraut is recognized as one of the leading pedagogues of her generation. Having developed and trained some of the outstanding young musicians of today, Dr. Kraut has demonstrated a unique ability to teach all ages and stages of dedicated students, helping them reach their highest potential both at and away from the cello.
With degrees from the Cleveland Institute of Music, the University of Iowa and Northwestern University, Dr. Kraut has had the opportunity to study with the great pedagogues Alan Harris and Hans-Jorgen Jensen as well as summer study/master classes with cellists such as Aldo Parisot, Frank Miller, Yo-Yo Ma, Tsuyoshi Tsutsumi and David Soyer. As a student, she participated in the Aspen Music Festival, Banff Center for the Arts and the Schleswig-Holstein Music Festival in Europe.
An active performer, Dr. Kraut has led a diverse career on stage, with solo and chamber performances throughout the United States and Europe. She has held leadership positions in several orchestras, and has played under the baton of conductors such as Sir Georg Solti, Valery Gergiev and Semyon Bychkov. Dr. Kraut currently enjoys performing chamber music with her friends and colleagues throughout the world.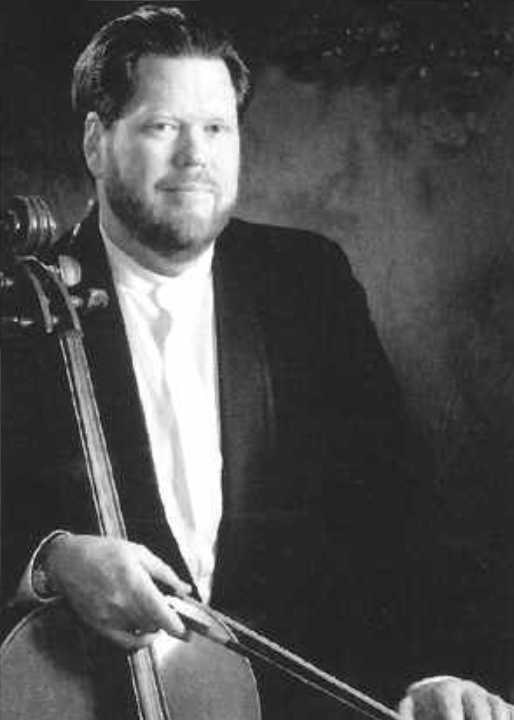 Terry King, Longy School of Music
Full Biography
Grammy®-nominated cellist Terry King has been described by the Los Angeles Times "…to the instrument born…playing with passion, sweep and drive" and the New York Times "…played with relish and technical aplomb…performances could not be faulted." As a protégé of the legendary Gregor Piatigorsky, King served as his assistant in the famed master classes at the University of Southern California. Dr. King is a devoted teacher – with students placed worldwide in orchestras and in the teaching profession – and is a unique cellist, chamber musician and conductor. Among his recent student's accolades is the Gold Medalist in the XIII Tchaikovsky Competition, Sergey Antonov.
One of King's interests has been in the field of arranging—first supplying the Mirecourt Trio with light encores, then expanding to cello ensemble music. His arrangements have been heard at several Cello Congresses and have been conducted by Rostropovich. King currently teaches at both the Longy School of Music of Bard College and the Hartt School and in the summer months at the Castleman Quartet Program and as co-Artistic Director of LyricaFest. King is also the author of Gregor Piatigorsky: The Life and Career of the Virtuoso Cellist, published by MacFarland & Company (2010).
Guest Artists
  (more to be announced)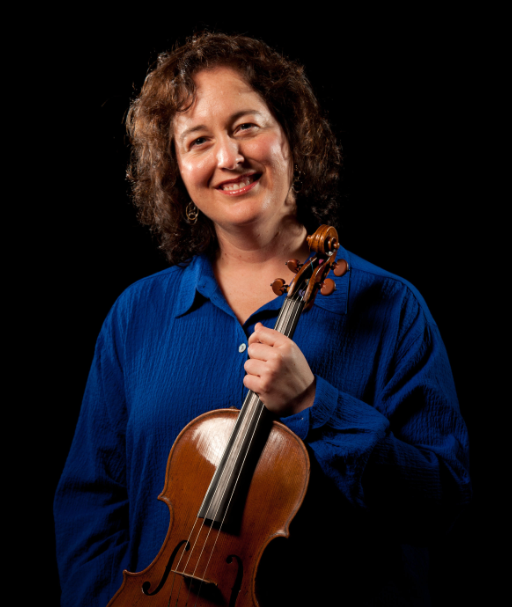 Carol Rodland, The Juilliard School (viola)
Full Biography
Carol Rodland enjoys a distinguished international career as a concert and recording artist and teacher. First prizewinner of the Washington International Competition and winner of the Artists International Auditions and the Universal Editions Prize at the Lionel Tertis International Viola Competition, she made her solo debut with the Philadelphia Orchestra as a teenager. Critics describe her playing as "larger than life, sweetly in tune, infinitely variegated" and "delicious" (Fanfare) and her recordings on the Crystal and Neuma Record Labels have been critically acclaimed. A passionate advocate for contemporary music, she has commissioned, premiered and recorded works of Kenji Bunch, Dan Coleman, Adolphus Hailstork, David Liptak, Christopher Theofanidis, and Augusta Read Thomas.
 A dedicated teacher, Ms. Rodland is Professor of Viola and Chamber Music at the Juilliard School. She is also an artist-faculty member at the Perlman Music Program, the Bowdoin International Music Festival, and the Karen Tuttle Coordination Workshop.   Previous positions have included professorships at the Eastman School of Music, where she was also Co-Chair of the String Department, at New England Conservatory, where she was recognized with the "Krasner Award for Excellence in Teaching", at the Musikhochschule "Hanns Eisler" Berlin, and at Arizona State University.    
In 2009, Ms. Rodland founded "If Music Be the Food…", a fully volunteer benefit concert series whose mission is to increase awareness and support for the hungry in the local community through the sharing of great music. "If Music Be the Food…" has inspired musicians across the country to implement initiatives based on this concept in their own communities.
Ms. Rodland studied on full scholarship with Karen Tuttle at the Juilliard School and as a Fulbright Scholar with Kim Kashkashian at the Musikhochschule Freiburg.  She had the unique privilege of serving as teaching assistant to both of her mentors.
For further information please visit www.carolrodland.com and www.ifmusicbethefood.com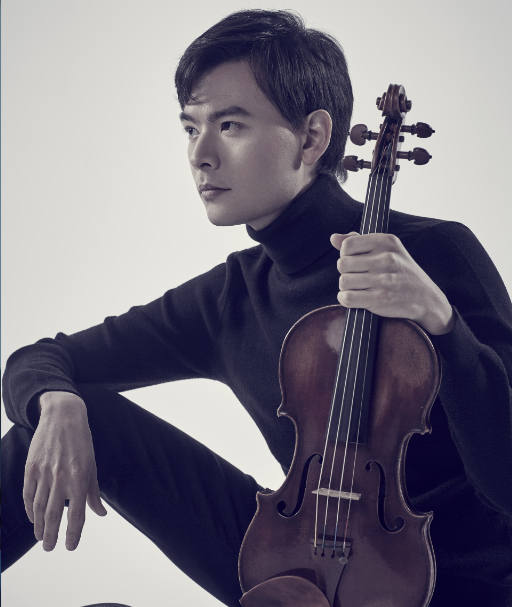 Stefan Jackiw, soloist (violin)
Full Biography
Stefan Jackiw is one of America's foremost violinists, captivating audiences with playing that combines poetry and purity with an impeccable technique. Hailed for playing of "uncommon musical substance" that is "striking for its intelligence and sensitivity" (Boston Globe), Jackiw has appeared as soloist with the Boston, Chicago, Cleveland, New York, Philadelphia, and San Francisco symphony orchestras, among others.
Jackiw has performed in numerous important festivals and concert series, including the Aspen Music Festival, Ravinia Festival, Caramoor International Music Festival, Schleswig-Holstein Music Festival, New York's Mostly Mozart Festival, the Philharmonie de Paris, Amsterdam's Concertgebouw, the Celebrity Series of Boston, and the Washington Performing Arts Society. As a chamber musician, he has collaborated with such artists as Jeremy Denk, Steven Isserlis, Yo-Yo Ma, and Gil Shaham, and forms a trio with Jay Campbell and Conrad Tao.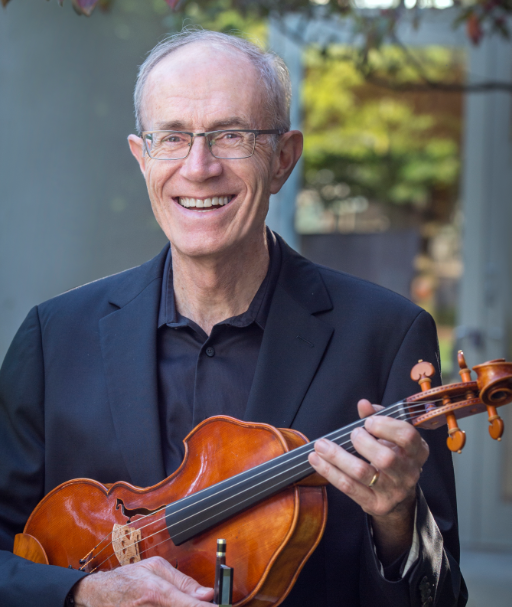 Jeffrey Irvine, Cleveland Institute of Music (viola)
Full Biography
Jeffrey Irvine is Fynette H. Kulas Professor of Viola and Co-head of the Viola Department at the Cleveland Institute of Music. He was previously Professor of Viola at the Oberlin Conservatory of Music from 1983 to 1999 and was also chair of Oberlin's string division from 1992 to 1999.
His students have gone on to major orchestral, teaching and chamber music posts across the country and around the world (for further information, please go to jeffreyirvine.com). His students have often been first-prize winners in major viola competitions, including the Primrose Competition, the ASTA National Solo Competition and the Washington International Competition.
Irvine is also active as a teacher and performer at summer festivals. In 2018 he returned to the Aspen Music Festival where he had previously taught from 1981 to 1991 and from 2000 to 2011. He is also on the Artist Faculty of the Interlochen Viola Workshop and taught at the Bowdoin International Music Festival from 2015 through 2018. From 2012 to 2014 he was on the Artist Faculty of the Perlman Music Program. He was on the faculty of the ENCORE School for Strings from 1999 until 2007. He has also taught at the Heifetz International Music Festival, the Castleman Quartet Program, the Meadowmount School of Music, the Killington Music Festival, the Park City Chamber Music Festival, and Idyllwild School of Music and the Arts.
His teachers have included Heidi Castleman, Charles Castleman, David Cerone, Dorothy DeLay, Martha Katz, William Primrose, Margaret Randall, Karen Tuttle and Donald Weilerstein.
He is married to violist Lynne Ramsey with whom he has two children, Hannah and Christopher. He plays a viola by Hiroshi Iizuka, made in 1993. He is also an avid runner.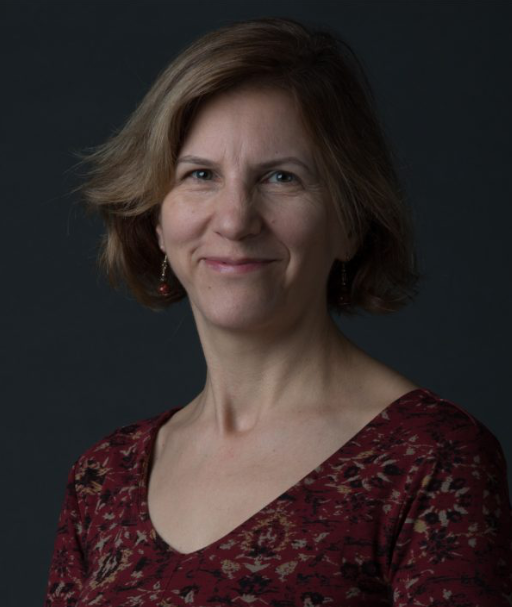 Natasha Brofsky, The Juilliard School (cello)
Full Biography
Natasha Brofsky is cellist of the Naumburg Award-winning Peabody Trio, which has performed on leading chamber music series throughout the U.S., Canada, and the U.K.. The trio has been heard on numerous radio broadcasts, and has recorded on the New World, CRI, and Artek labels. She has performed as a guest artist with numerous ensembles, including the Takacs, Prazak, Cassatt, Norwegian, Jupiter, Ying, and Borromeo quartets. Brofsky has held principal positions in the Norwegian Radio Orchestra and the Norwegian Chamber Orchestra under Iona Brown. She was also a member of the Serapion Ensemble, performing with the group in Germany and Austria, and the string trio Opus 3, which performed throughout Norway for Rikskonsertene, the Norwegian State Concert Agency. She recorded Olav Anton Thommessen's Concerto for Cello and Winds for Aurora Records and was a regular participant at Open Chamber Music in Prussia Cove, England. She has given master classes at many schools, including San Francisco Conservatory, Peabody Conservatory, and Boston University. She has taught at Barratt-Due's Institute in Oslo and at the University of Colorado-Boulder and the Heifetz Institute. She has been on the faculty at the Yellow Barn Festival (Vermont) since 2001; New England Conservatory since 2004, and has been on the faculty at Juilliard since 2012 and of the school's Pre-college faculty since 2016. She holds a BM and Performer's Certificate from the Eastman School and a MM from Mannes College the New School for Music. Brofsky studied with Marion Feldman, Robert Sylvester, Paul Katz, and Timothy Eddy, and on a Fulbright grant with William Pleeth in London, where she was awarded the Muriel Taylor Cello Prize.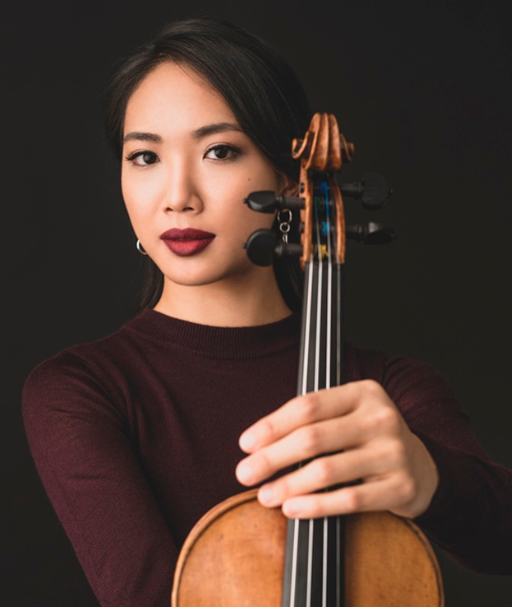 Nancy Zhou, soloist (violin)
Full Biography
Lauded as one of today's probing musical voices infused with searing virtuosity, Nancy Zhou is rapidly building an international profile after winning the 2018 Shanghai Isaac Stern Violin Competition. With a robust online presence that seeks to invigorate appreciation for the art and science of the violin, her thoughtful musicianship resonates with a global audience in such a way that brings her on stage with leading orchestras around the world.
Born in Texas to Chinese immigrant parents, Nancy began the violin under the guidance of her father. She went on to study with Miriam Fried at the New England Conservatory while pursuing her interest in literature at Harvard University. An Associated Artist of the Queen Elisabeth Chapel, where she studied with Augustin Dumay, she also has been generously supported by the Anne-Sophie Mutter Foundation.
​
Nancy plays on a Joseph Guarneri violin from 1730-33 known as the "Le Sphynx", on generous loan to her from a private sponsor.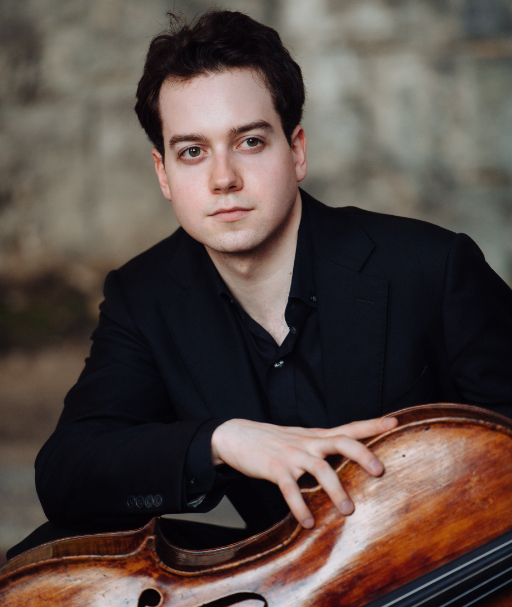 John-Henry Crawford, soloist (cello)
Full Biography
Born in the small Louisiana city of Shreveport, cellist John-Henry Crawford has been lauded for his "polished charisma" and "singing sound" (Philadelphia Inquirer) and in 2019 was First Prize Winner of the IX International Carlos Prieto Cello Competition and named Young Artist of the Year by the Classical Recording Foundation.
At age 15, Crawford was accepted into the legendary Curtis Institute of Music to study with Peter Wiley and Carter Brey and went on to complete an Artist Diploma at the Manhattan School of Music with Philippe Muller, a Master of Music at The Juilliard School with Joel Krosnick, and pursue further study in Chicago with Hans Jørgen Jensen.
Crawford's numerous competition prizes also include Grand Prize and First Prize Cellist at the 2015 American String Teachers National Solo Competition, the Lynn Harrell Competition of the Dallas Symphony, the Hudson Valley Competition, and the Kingsville International Competition. He has competed in the Tchaikovsky and Queen Elisabeth competitions and was accepted at the prestigious Verbier Academy in Switzerland for study under the tutelage of Ralph Kirshbaum and Torleif Thedeen. 
Crawford is from a musical family and performs on a rare 200-year old European cello smuggled out of Austria by his grandfather, Dr. Robert Popper, who evaded Kristallnacht in 1938. He also performs on a fine French bow by the revolutionary bowmaker Tourte "L'Ainé" from 1790. Before attending Curtis, Crawford studied with concert cellist Andres Diaz of Southern Methodist University. In addition to music, he enjoys reading about astrophysics, running, performing magic tricks, and photography.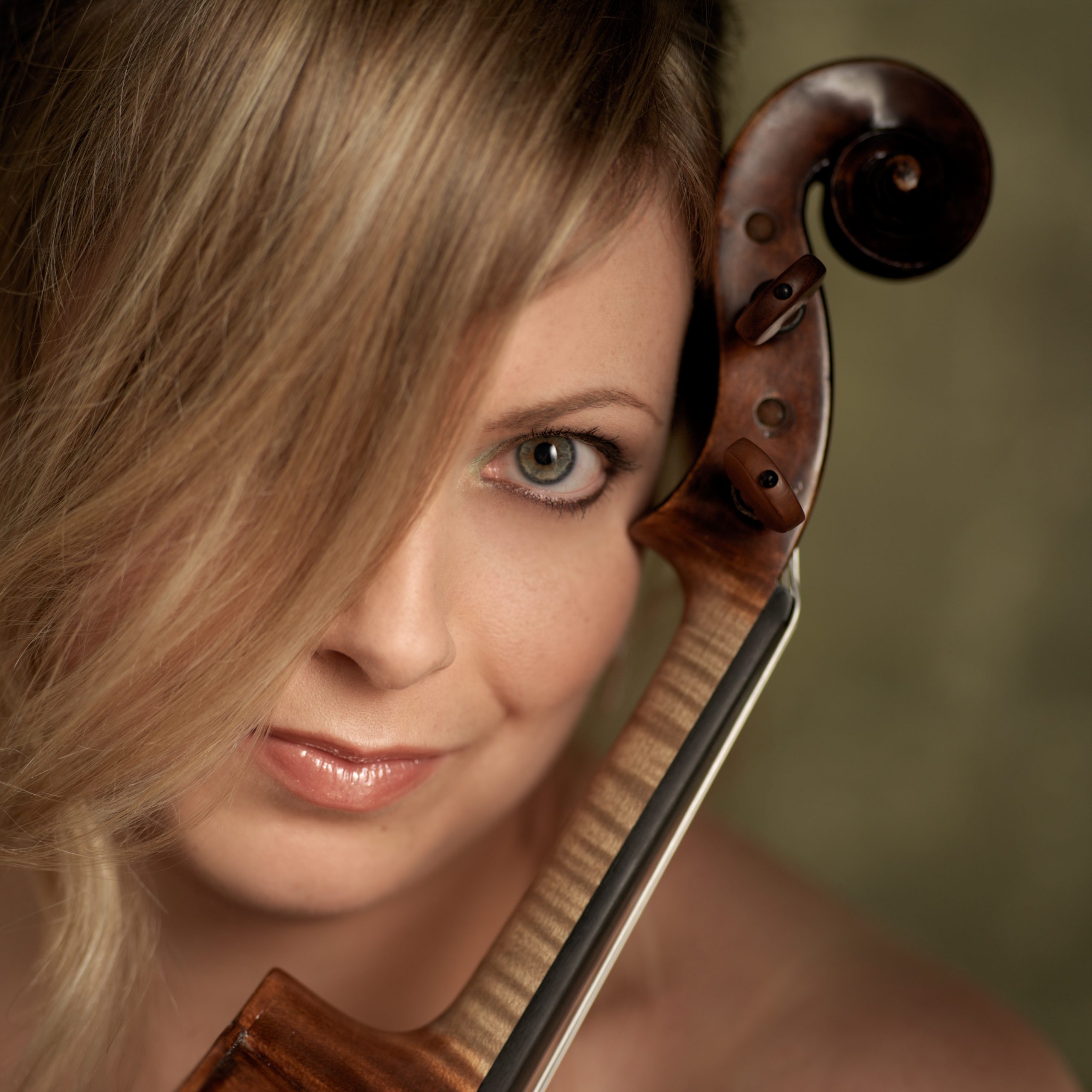 Helen Callus, Northwestern University Bienen School of Music (viola)
Full Biography
Hailed as "one of the world's greatest violists" (American Record Guide), and "one of the foremost violists of her generation" (Fanfare magazine), Helen Callus continues to captivate audiences with her lyrical tone, technical command, and profound artistry. Sought after as a recitalist, chamber musician, and concerto soloist, Ms. Callus has performed with such world-class ensembles as the Tokyo and Juilliard String Quartets and the BBC Concert Orchestra, and delighted audiences around the world, in Russia, Europe, New Zealand, Australia, Canada, and throughout the US.
Ms. Callus's career includes distinguished work as an award-winning recording artist. Her seven releases include the works of Walton, Prokofiev, Vaughn Williams, J.S. Bach, Gordon Jacob, and more, and have been met with high critical acclaim. The American Record Guide observed, "Only really great artistry can hold a listener in thrall like that, and that is the artistry of Helen Callus."
Ms. Callus currently holds the appointment of Professor of Viola at the Bienen School of Music at Northwestern University. Sought after as a visiting professor, she has given over 100 master classes at many of the world's leading schools of music. She also served as the first female President of the American Viola Society.
Born in England, Ms. Callus graduated from London's Royal Academy of Music, and was bestowed an Honorary ARAM and FRAM for her achievements in the field. She continued her graduate studies at the Peabody Conservatory.
Ms. Callus plays on a viola made for her by Gabrielle Kundert which is a copy of the ex-Primrose Amati.
For more information please visit www.helencallus.com.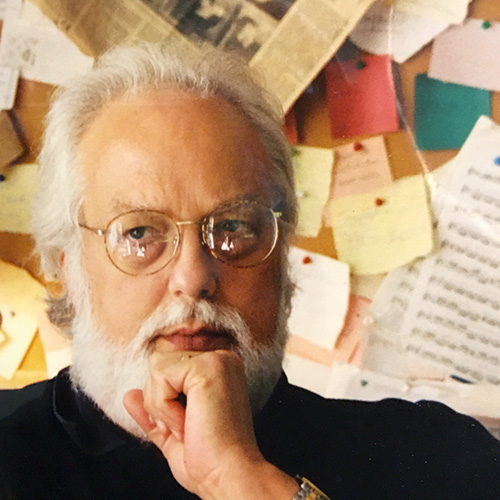 Jan Mark Sloman, Cleveland Institute of Music (violin)
Full Biography
Jan Mark Sloman is a highly-regarded violinist and dedicated teacher whose multi-faceted career speaks to his passion for the violin, its ability to communicate powerfully, and his desire to develop true artistry in the students he guides. He has enjoyed a distinguished career leading orchestral violin sections throughout the United States and around the world. He is based in Dallas, Texas, where he long held the position of Principal Associate Concertmaster of the Dallas Symphony Orchestra. He has also performed as guest concertmaster with the Pittsburgh Symphony, and internationally with orchestras in Florence, Italy; Lugano and Geneva, Switzerland; and Melbourne, Australia.
In the past two decades, Mr. Sloman's attention has increasingly turned to teaching. He has a large private studio, and for nine years taught both graduate and undergraduate students as an adjunct professor at Southern Methodist University. Embracing the digital world, he recently added teaching via Skype, and is now able to mentor students throughout the United States. In 2015 Mr. Sloman accepted an appointment to the violin faculty of the Cleveland Institute of Music (CIM), where he teaches gifted students at the college, graduate, and pre-college levels. His studio at CIM receives generous support from the Dorothy Richard Starling Foundation.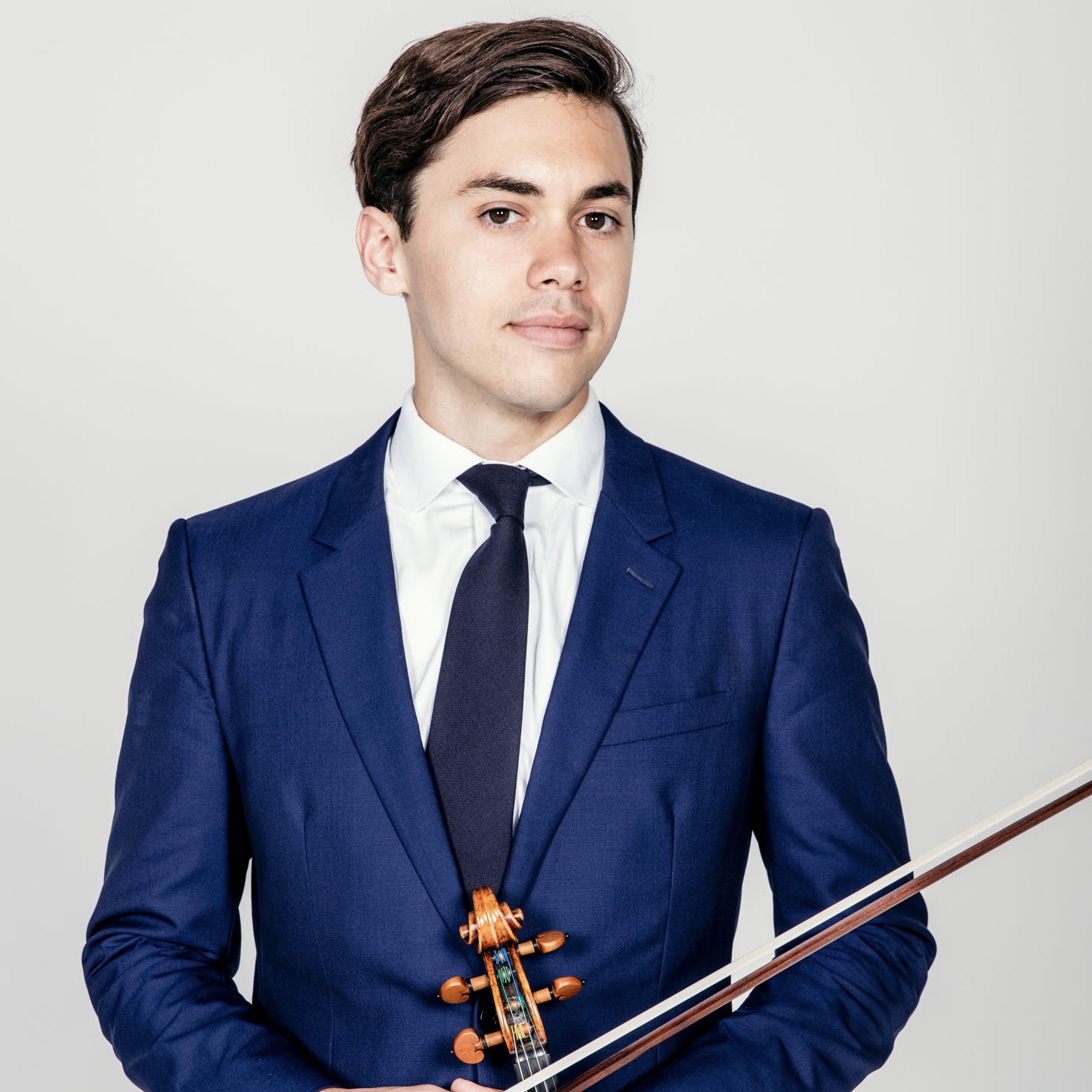 Benjamin Beilman, soloist (violin)
Full Biography
Born in 1989, American violinist Benjamin Beilman is winning plaudits across the globe for his compelling and impassioned performances, his deep rich tone and searing lyricism. The Scotsman has described him as "a remarkable talent, delivering playing of rare insight and generosity, as captivating as it is gloriously entertaining" and the New York Times has praised his "handsome technique, burnished sound, and quiet confidence [which] showed why he has come so far so fast".
Beilman studied with Almita and Roland Vamos at the Music Institute of Chicago, Ida Kavafian and Pamela Frank at the Curtis Institute of Music, and Christian Tetzlaff at the Kronberg Academy, and has received many prestigious accolades including a Borletti-Buitoni Trust Fellowship, an Avery Fisher Career Grant and a London Music Masters Award.  He has an exclusive recording contract with Warner Classics and released his first disc 'Spectrum' for the label in 2016, featuring works by Stravinsky, Janáček and Schubert. Beilman plays the "Engleman" Stradivarius from 1709 generously on loan from the Nippon Music Foundation.
Seminar Speakers
  (announcements coming soon)
Sunday, May 30
Orientation
Technology/microphone checks
Faculty panel on "Career Launching"
Monday, May 31
Morning session on Performance Anxiety with Noa Kageyama
First day of lessons
Practice Zooms
Open studio class with Soovin Kim
Lunch
Evening viola masterclass
Tuesday, June 1
Morning session on Reading historical scores with the Borromeo Quartet
Second day of lessons
Practice Zooms
Open studio class with Laura Bossert
Lunch
Evening violin masterclass
Wednesday, June 2
Morning session on Getting a Job in Academia with Jinjoo Cho
Third day of lessons
Practice Zooms
Open studio class with Paul Kantor, Ettore Causa, Steven Doane
Lunch
Evening cello masterclass
Thursday, June 3
Morning session on Recording Tips & Tricks
Repeat first day of lessons
Practice Zooms
Open studio class with Arnaud Sussmann, James Dunham, Paul Katz
Lunch
Evening violin masterclass
Friday, June 4
Morning session on Creating Projects Online with Alyssa Tong
Repeat second day of lessons
Practice Zooms
Open studio class with Mark Kaplan, Victoria Chiang/Heidi Castleman, David Ying
Lunch
Evening cello masterclass
Saturday, June 5
Morning session on Soloing with Orchestra
Repeat third day of lessons
Practice Zooms
Open studio class with Connie Heard, Matthew Lipman, Guy Johnston
Lunch
Evening violin masterclass
Repeat for the second week!
Wrap-Up Debrief/Goodbye Party on Sunday, June 13
Frequently Asked Questions
How long is the program?
OSSI will be 14 days long; the program begins on Sunday, May 30, and will conclude with a debrief/goodbye party on Sunday, June 13. You will receive 4 full hour-long lessons with your assigned faculty member, 10 daily sessions, 10 masterclasses to either watch or participate in, and 2 open studio classes with your faculty member, plus any other studio classes you wish to attend.
You should expect to be practicing intensively during the program, although there are no formal practice sessions. Expect to commit at least 3.5-5 hours per day to the program, in addition to your practice time.
What is the tuition cost?
Total tuition is $997 and includes any masterclass(es) you may be selected to play in.
Is there scholarship available?
At the moment, there is limited scholarship available. We are working on grants and donors and if scholarship becomes available, you will be notified with or after your acceptance.
You may indicate on your application your need; a written letter is the most important part of a scholarship appeal.
What are the age/level requirements?
You should be between 15-28 years of age, playing at an advanced high school or college level. If you are above or below the age suggestion, you are welcome to apply, if you feel you fit the program.
Do I have to be in the US to participate?
Absolutely not! We would love for international students to participate. You will have to be available for lessons, auditions, and sessions, but we will do our best to schedule around your time zone. All sessions will take place in the morning for anyone in Asia, and will also be recorded for future viewing.
What time zone are the events in?
All events will be stated in EST (New York time) and will occur from 10am-around 7 or 8pm. Sessions will happen in the morning, masterclasses happen in the evening, and auditions/lessons will happen all day.
How are faculty assigned?
You will indicate your top 3 choices on your application and will find out which studio you have been accepted into with your acceptance email.
What are the application requirements?
You will need to submit two videos of up to 15 minutes total.
Recordings should not be more than one year old and should contain standard repertoire, such as a movement of Bach and a movement of a concerto. No formal repertoire is required.
Is there an application fee?
Yes. The nonrefundable application fee is $40 until April 10.
The nonrefundable application fee raises to $60 from April 11-April 30.
Will you have a wait list?
Yes, we will hold a small wait list, in the chance someone withdraws or chooses not to accept their spot. Accepted applicants will have one week to accept or decline their spot and wait listed applicants will likely have a final decision at the end of that week period.
When are decisions released?
Applications for OSSI close April 30, and you will hear back by May 10.
Can I take lessons with other faculty members?
You may not take any lessons with other faculty members through official OSSI programming. However, you may contact faculty members and request a lesson time. Decisions on fees and available hours are up to their discretion.
How many spots are there in the program?
Each teacher will have a maximum of 15 students in their studio. There will be a total of 90 violin spots, 60 viola spots, and 60 cello spots.
What technology do I need to participate?
You will need a laptop/computer with a webcam, high speed internet, ethernet cable, quality speakers/headphones (either built-in to your computer or external), and a quality microphone. Everything is required, unless your internet speed reaches over 75 mbps download and 10mbps upload, in which case, your WiFi speed will suffice (not ethernet cable required).
If you are in need of a microphone and would like to rent one through OSSI, please contact Alyssa after your acceptance.
What does split studio mean?
Split studio means you will receive two lessons per faculty member. With some split studios, you will receive two lessons with the first faculty member, then two with the other; however, you may also receive one per week with each faculty member.
Victoria Chiang/Heidi Castleman will split a small studio and you may also apply to receive 4 full lessons from Ms. Chiang.
Start your application Today. space is limited.
Applications open March 16 and close April 30.
The application fee is $40, but increases to $60 on April 11.
ask a question
Apply Now
Still have questions?
Please feel free to reach out with any pertinent questions. Otherwise, looking forward to seeing your application!